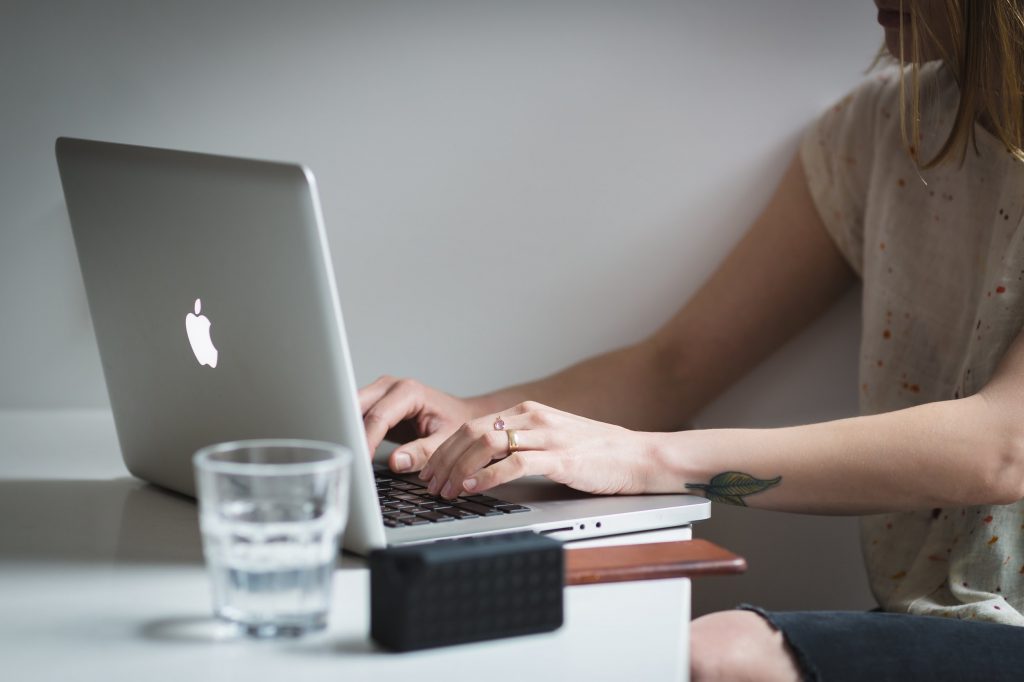 Choosing a website name could be tricky. Many website names are too long, or too short, or they don't cover the message you want to convey to your visitors. How to choose the website name that is adequately designed to fit into the context of your website? You have a few simple rules to follow.
1. Make it short and recognizable
When we talk about the domain name's length, we need to mention the situation when the domain name is too short. On these occasions, the brands come up with the idea that the domain name will be easy to remember if it is short. It is not the case every time.
Most of the time, visitors want to see the domain name describing the brand in some way. Is your brand name short but descriptive? This question is the thing to ask every website owner. Only if you find the domain name that is descriptive at some point, and where people can relate to it, you will be sure that your domain name will grab the attention of the web search.
2. Avoid generic names
Avoid generic names at any cost and see if you can come up with some idea that will be easy to remember and serve the website purpose in the right way. If everything is done right, you can be sure that your new website name will have an impact online. People will remember your domain, and you will have more possibilities to position yourself right on the webspace.
However, there are some exceptions where using generic word / generic word + brand name seems to work well. This is noticeable with the domain name examples in a highly profitable online gambling industry, where many websites tend to have one generic word + unique word as a website name – for example, vegasslotsonline.com, which from the name itself clearly suggests that the website features content such as slot games.
The healthcare industry is another great example where using generic words in combination with the service name is a high trust factor as we can see in the following examples – uhcprovider.com/, and anthem.com/. Finally, there are also shops that make good use of generic words, such as Clarinet & Flute based in London – clarinetandflute.com/, which uses names of instruments to establish the niche of their business from the start.
3. Add a personal touch
When choosing the best website name, it is important to consider some of the personal touches that will serve as a basis for the overall website success. These conditions include the following rules:
Use no numbers nor hyphens
Make it easy for typing
Make it intentionally recognizable (don't use demographic limitations)
Making all the website name rules is not easy, but the mentioned recommendations are essential for brainstorming the ideas. Website names are the result of the overall implementation of critical marketing rules, and therefore, it is a result of proper marketing planning.
If you are on the side of the business that requires constant growth, and this should be the primary goal of each activity, then you can find the option that will serve as a great sign of recognition online. A right website name is a base point for this kind of successful online presence.
Source: Statista.com 
4. Feel free to experiment
A website name is not only a product of proper implementation of marketing rules. It is also a standard for the overall users' experience on the website. People will come to your website only if they easily remember your domain, and that will be a crucial point of your brand success. Nobody wants to search around and look for the website with a very difficult-to-pronounce domain name or a detail that is distracting.
If your website is based on selling services and products, go for something creative and noticeable in the first place. This way, you will make sure that visitors can easily remember the signature you are putting on your brand name.
5. Keep it well-organized
A domain name is a signature of the brand. It is a unique representation of the content you offer to the public. If a domain name is not well-planned and organized in a way to serve the purpose of the brand, then your brand will have a lack of coverage online.
Find the time to put every aspect on the paper to see what you would like to achieve with the brand name. Is it your recognition online that will come to the first place? Is it something new in the air that will serve as a building block for the future market positioning? Choose the brand name according to your personal preferences and see how you can combine the different branding aspects when choosing the right domain name.
If everything works well, you will notice how a brand name is a simple representation of your branding online. Giving yourself time and putting some effort into realizing the most significant points of the online presentation will allow you to choose the right brand name and come up with some great ideas.