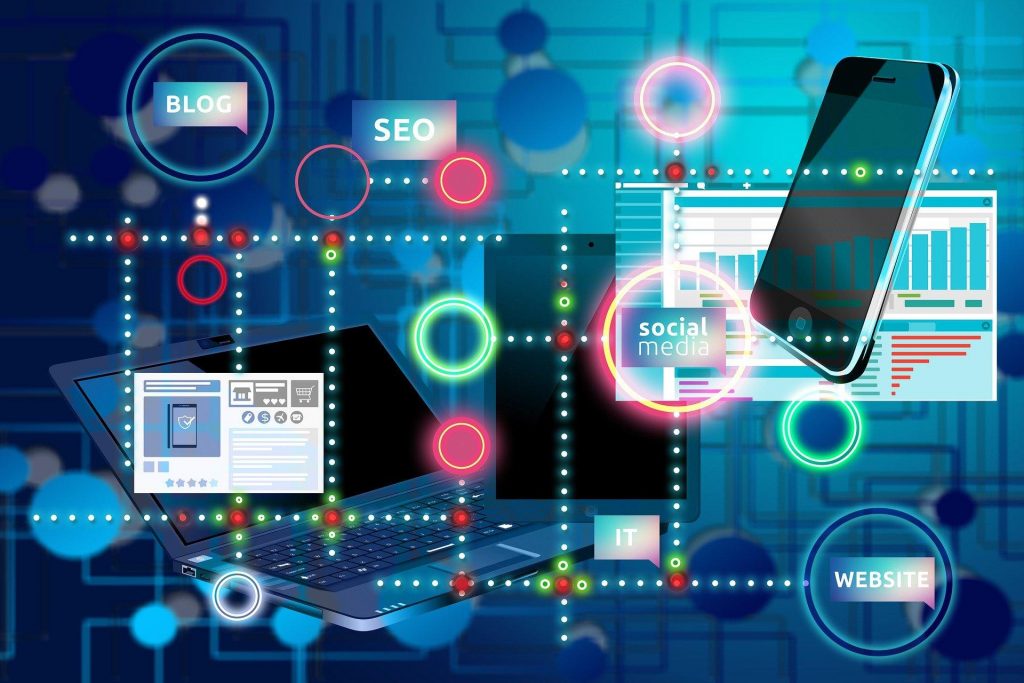 There was a time when the use of AI (Artificial Intelligence), VSEO (Voice Search Engine Optimization), and data-driven marketing appeared like fa-fetched concepts; however, today, these have become a vital part of innovative digital marketing strategies that are dominating SEO today.
With consumer behavior changes, businesses can no longer rely on educated guesses, especially when they want to stand out in their niche and make it big in the competitive market. That said, if you want to reach the top of SERPs and survive in today's changing online landscape, you can immensely benefit from the below-given list of innovative digital marketing trends.
Read on to learn more!
Green Marketing
Also known as eco-marketing, green marketing is the integration of recycled products and materials. The use of sustainable products casts a good impression on the target audience and potential buyers. Typically, the use of eco-friendly marketing includes the use of recycled products, renewable materials, and the use of eco-friendly packaging products.
If your business has a younger target audience, you can immensely benefit from green marketing. Besides, it will also allow you to have a competitive advantage over your potential competitors. It has been analyzed that nearly 100% of Millennials are willing to pay more for sustainable products.
Green marketing will also allow you to promote a positive company culture that enables you to stand out in your niche as an environmentally-friendly and responsible company.
Push Notifications
With the intense restrictions on privacy laws, the potency of email marketing has fallen on the lower points since the younger target audience doesn't prefer dealing with extensive touchpoints, especially when it comes to interacting with brands, which is why you can expect an increase in browser push notifications.
The thing about push notifications is that they have become more sophisticated and are essentially personalized. Amongst the greatest benefits of push notifications is that these work best as a source of re-engaging people with the brand, especially when they had indicated their interest before but for some reason had abandoned their purchases before the checkout.
AI-Integrated Optimization
As we move through 2021, we see that Artificial Intelligence (AI) is running at the core of many businesses, especially, as a response to the rapid digitization of businesses, in response to the pandemic. Top-notch agencies like Verseo, use AI-integrated software on a daily basis to maximize the income from every campaign.
Since 2020, many businesses have updated their business strategies and made AI (Artificial Intelligence) a vital part of their digital marketing and business strategies. Since then, AI has ruled many aspects of marketing, such as content creation, consumer behavior, and preferences, etc.
The Inclusion of Social Media "Stories"
If we look at the different social media platforms, we see that Snapchat has been the first social media platform to introduce the version of "uploading stories." When other social media platforms witnessed the massive popularity of the stories, they followed suit. Resultantly, now we have this feature in other social media platforms too, such as Facebook, YouTube, and Instagram.
The best aspect about this feature is that the stories disappear after 24-hours, which marketers and businesses can use for their benefit while taking advantage of people's fear of missing out, also known as FOMO. This innovative feature has turned into a unique and innovative digital marketing trend as it allows businesses to connect with their target audience personally.
Some innovative ways to integrate social media stories in digital marketing strategies include the use of polls and location tags. While creating the stories, brands can also try going live.
Voice Commerce
SEO has become dominant by the innovative launch of voice commerce. There is a good chance that you might be hearing about this term for the first time. Voice commerce is all about using voice for searching for things and services on the internet, and it also includes the use of voice to make purchases as well.
It is essential to mention here that voice commerce is on the steady rise due to its convenience: potential consumers are more likely to indulge in voice commerce for smaller purchases, which is why small-scale businesses can immensely benefit from this innovative digital marketing strategy.
However, well-established e-commerce businesses, such as Amazon, are also making efficient use of voice commerce as potential clients are more likely to use their Alexa-enabled smart devices to make quick purchases.
To successfully integrate voice commerce in your business, you might want to handle your product-search strategy as a conversation with the integration of long-tail keywords. However, don't delimit yourself to specific words; instead, focus on the inclusion of proper words that are used for voice searches, such as "why," "where," "when," and "how."
Final Thoughts
Your business can rank at the top of SERPs and stand out in your niche with the right innovative digital marketing strategy. It will also help you with reaching the right target audience.