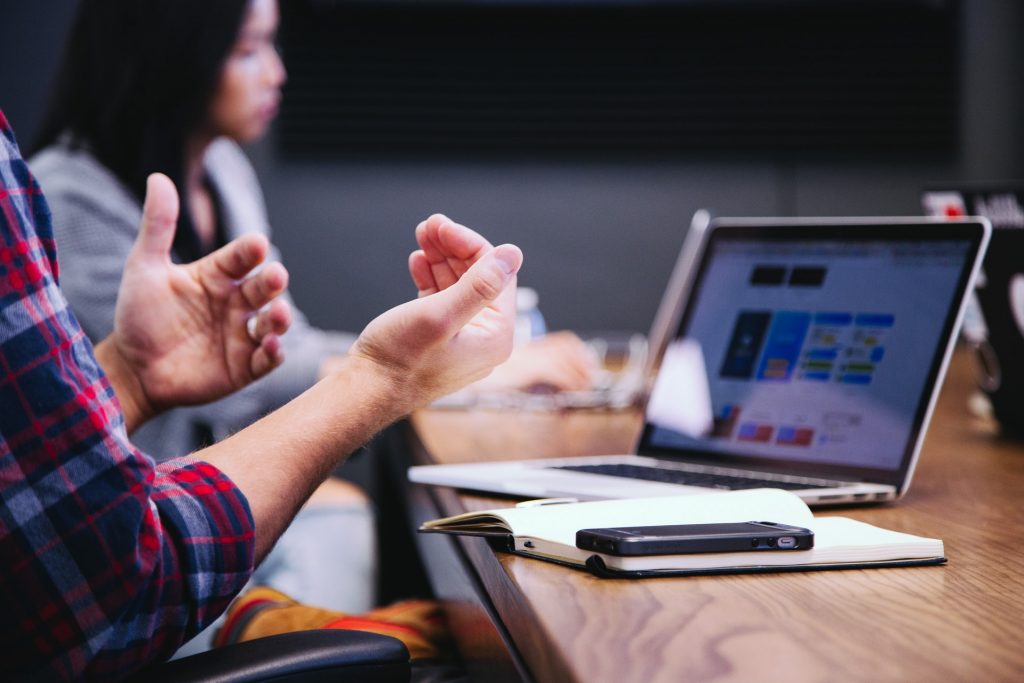 Are you struggling to gain the online visibility you know you deserve? Is your lack of name recognition threatening your company's growth plans?
You don't have to accept life as a second-tier digital presence. With a few modest tweaks to your digital strategy, you can push past the "just another face in the crowd" phase and create a highly visible, immediately memorable web presence that drives leads, conversions, and sales.
A big early step in this process is placement on a diverse collection of high-authority websites or sites that tend to rank well in organic search. In fact, if you recognize some of the sites on this list, it's because they excel at the organic search game.
You might not recognize them all. But rest assured, they can all play a role in your efforts to improve your digital visibility. Here's what you need to know about each.
1. Inc
Inc is a print magazine turned digital publishing platform that pumps out huge volumes of financial and business content for entrepreneurs, investors, and general audiences. One of its many verticals is a sort of "who's who" directory of influential businesses.
It's an open secret that landing on this directory is not difficult at all. If you have a viable company with substantial sales and a growing headcount, both you (as an individual entrepreneur) and your business are candidates to be featured here. 
The Inc company profile for Yieldstreet, an alternative investment platform, is a great illustration of the power of the Inc profile. Not only does this listing rank high in organic search for terms related to Yieldstreet, it showcases key facts about the company that help readers make informed decisions about working with it.
2. Forbes
Forbes is another financial print magazine turned digital publishing powerhouse. It's even more visible online than Inc and has an even more comprehensive array of directories to match. If you're a candidate for inclusion in an Inc company or entrepreneur profile, there's a good chance you warrant mention in one of Forbes' many list directories.
And if not? You can always apply to become a Forbes contributor. As one of the most widely read providers of opinion and insight content related to business and finance, Forbes is the perfect place to let your ideas take root, even (maybe especially) if they cut against conventional wisdom.
3. AngelList
AngelList is a hybrid platform: part jobs board for high-performing tech workers, part funding platform that connects high-net-worth investors with promising startups. Whether you're an entrepreneur or investor, you'll benefit from exposure on AngelList, thanks to its high organic search rankings and deep reserves of trust with members of the "smart money" set.
4. Yelp
Yelp is the premier review directory for local businesses in the United States. While true that it's not as useful for "location-independent" businesses — as many tech startups are — it's still a valuable driver of visibility for any enterprise. If nothing else, consider adding your company's headquarters location to Yelp and encouraging people (clients, vendors) who've visited in the past to leave reviews.
5. Best of the Web
Best of the Web is an "old school" web directory (call it Web 1.0 if you dare) that showcases high-performing businesses in a cross-section of industries. Since 1994, BOTW has analyzed and rated digital businesses (and businesses with digital presences, which is most businesses at this point) on a variety of proprietary and public metrics. 
Its objective is simple: to help customers make informed decisions about who they do business with. And its seal of approval remains highly sought by small, word-of-mouth-dependent companies.
6. SuperPages
SuperPages is one of several digital business directories modeled after old-style phone books. It's a place to find contact information, key statistics, and other basic details about businesses large and small. Even if you aren't particularly concerned about people finding you online, a SuperPages listing is a low-key way to raise your digital profile a bit and perhaps drown out less favorable user-generated content about you.
Help Your Prospects Find You Online
Finding a place on these high-visibility domains is about much more than being able to say, "Look — we're featured in Forbes."
That's actually not the point at all. The point is to lay the foundation for a dynamic digital presence that makes it easier for prospects to find you online and increases your credibility among the audiences you're trying to reach.
And as this list should make clear, this campaign should not be as time-consuming or tricky as you might fear. Leveraging these high-quality websites is often as simple as creating an account and building out a free profile. What's not to like?