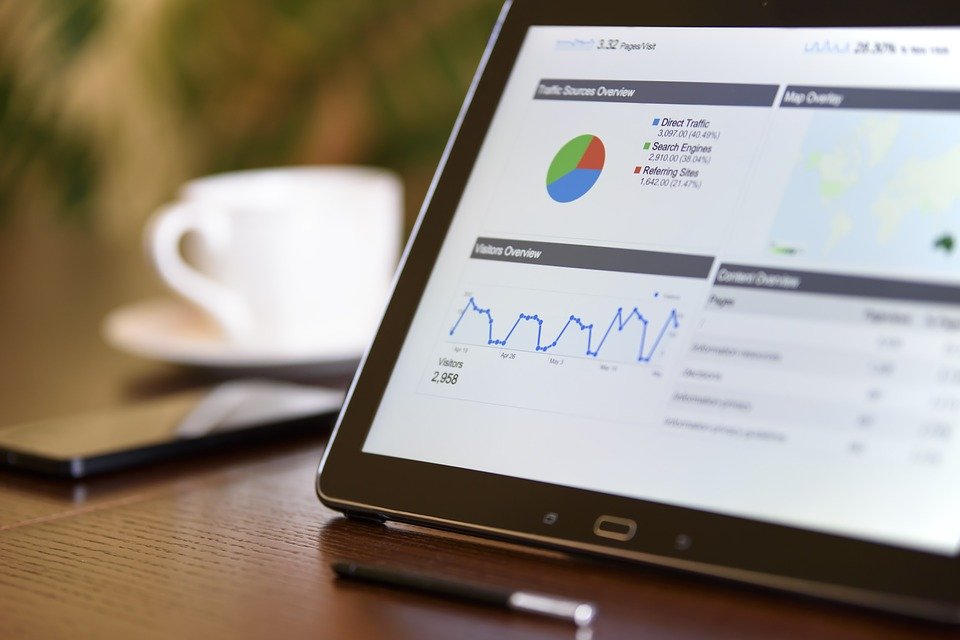 Marketing has come a long way in the last couple of decades. It is no longer restricted to the traditional ways of marketing, like billboards, posters, road-side kiosks, paper pamphlets, newspaper advertisements, etc.
The world has gone digital and an interesting statistic showed that about 64% of marketers invest their time in SEO and other related marketing activities.
What is Google AdWords?
It is imperative to know what Google AdWords is all about before you jump the gun to decide, whether you would outsource it or do it on your own!
So, let's begin with answering one simple question: How many times have you searched about things, online? It is an amazing companion right, where Google helps you with almost everything, every day!
Similarly, so many people across the globe search for so many different things. Google AdWords, allow you to tap these searches and show your offerings to people who are looking for something similar. For instance, if there's a buyer looking for jewelry, and you are a jewelry seller, Google will feature your website in their top search results. This means you are targeting the most relevant audience, and the chances of converting them as a customer are quite high!
Now that you know what Google AdWords means on a fundamental level, let's look at the reasons why you should hire an agency. Also, AdWords agency in Australia is extremely objective and you must know your reasons to hire an agency, strong and sound.
Time is money and you need to prioritize your business activities, first!
Google AdWords is a routine process, and it requires you to devote your time to process. If you are planning to do it on your own, it will demand a lot of time investment. Next, you will be required to do some keyword research, understand the algorithm, develop click-bait content, etc.
All these things are like the peak of the ice-berg. You will have to ideate campaigns, work on budgets, set and play around with the target audience, etc.
If you think, you can devote so much solely to digital advertising and keep other business activities at bay, then you can go ahead. But if you can't, it's time to start looking for credible Adwords Agencies.
They are the experts in the field!
Google AdWords is a fairly expensive instrument of marketing, and you would always want to maximize your returns while minimizing the investments. Since an AdWords agency works across various sectors in similar niches, your investment will be multiplied in the form of sales.
Their industry experience, along with access to historical data help in crafting better campaigns. You also capitalize on the power of hardcore industry research and keywords research. Furthermore, they also guide you with the locations you must target and personalize campaigns based on the locations.
Google AdWords undergo daily changes and policy updates!
Google keeps updating its algorithm every few months. Since for Adwords Agencies, it's the core business, they are aware of all the changes that have been done or might be done in the recent future.
Right from the removal of right rail ads, the introduction of expanded text ads to click to message placements, they know the trick to please Google!
However, if you plan to fly solo, you will need to spend time reading about the current changes. So, it is better for you to hire an agency, who will not only save you time but also increase your ads' reachability.
You need to track the Data and capitalize on the results
The most important reason behind using Google AdWords is the ability to track the users, who are interacting with your ads. You can keep showing up on their screens if they have not converted during the first time. This is known as dynamic smart ads setup, and retargeting ad campaign. It is one of the most effective strategies, especially for e-commerce businesses.
A study showed that online ads have dramatically increased brand awareness by 80% and that is why most businesses prefer Google ads. With retargeting ad campaigns and the right ad copy, you can ace your Google game and alongside also achieve the sales target!
So, if you want to make it big through Google AdWords, it is better for You to hire an agency. They will guide you through the entire marketing and help you drive the desired results!