Despite several improvements in digital marketing, emails are still relevant even in 2023. Emails are the most sought-after option in digital marketing. Businesses use emails to communicate with their customers, thereby increasing sales.
Email deliverability tools solve various issues for businesses. These tools are essential for communications and form the basis of a successful digital marketing strategy. But if your tailored messages land in your customer's spam folders, chances are that they won't see the message.
This is why you need to use the right tools for email deliverability. Read on to find out the importance of these tools in digital marketing.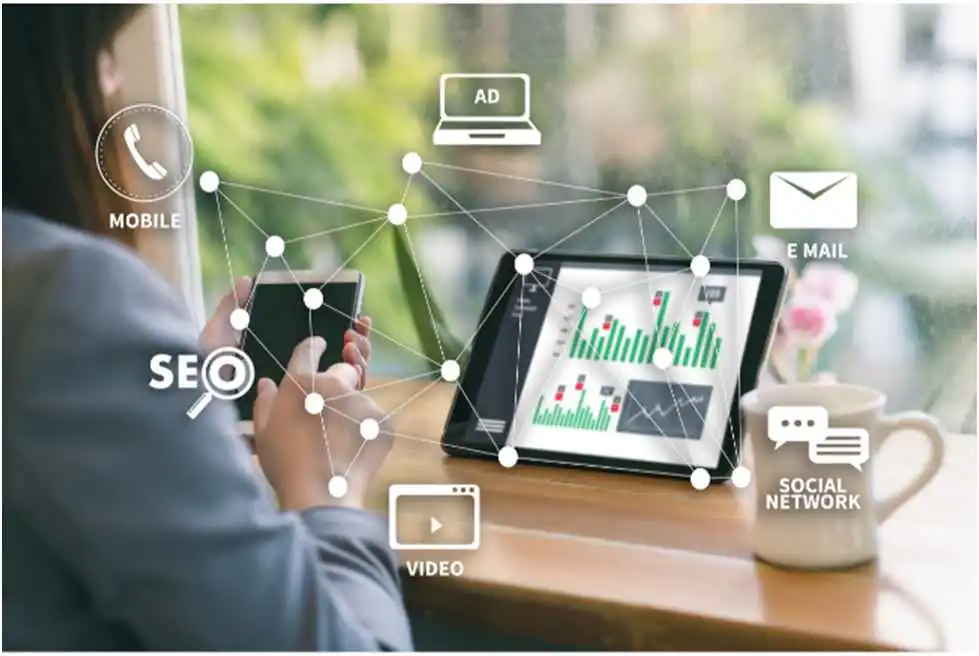 How do Email Deliverability Tools Help Improve Digital Marketing?
Tools used for email deliverability impact email campaigns to attain success. However, businesses should follow certain practices to ensure email deliverability helps them achieve their marketing campaigns. Below listed are some of the reasons that make these tools crucial.
1. Easy to Get Started
The tools used for email deliverability come with templates that have certain things to boost your email campaigns. The pre-designed templates used in email campaigns reduce the time it takes to send emails.
Apart from that, the templates have a design format that goes well with mobile devices. Also, they have intuitive designs to attract customers.
2. Help Segment Your Customers
Regarding email campaigns, segmentation is essential. Dividing your customers into suitable segments in any kind of email campaign. The risk of losing customers increases when you send the same emails to prospective customers without segmentation.
Tools for email deliverability are equipped with the ability to segregate your prospects into different segments or groups. For example, sending the same to women won't be helpful if you promote a product for men. The tools have segmenting features based on purchase behavior, engagement levels, shopping history, and so on.
3. Drag-and-Drop Capabilities
The tool used for email deliverability comes with drag-and-drop features that make the task easy for businesses. Previously, developers and designers needed to create emails. However, the email deliverability system these days comes with no-code editors. They can help you create emails by dragging and dropping the desired elements. You don't have to write lines of code.
4. Automate Your Email Campaigns
When you have the best tool for email deliverability, you don't have to do things manually. The tools help you automate email campaigns in the best possible way so that they can reach your targeted customers effectively.
The tools used for email deliverability can help trigger specific actions whenever you need to. For example, you can send a feedback form every time a customer completes a transaction on your website.
5. Monitor the Results
You need to know the effectiveness of your email campaigns to see if it's a success or failure. Besides, you should benchmark your email campaign results efficiently because that could be a great starting point for another campaign.
However, evaluating the results of your campaigns is both important and mandatory. This is how your business could make progress. When you have the best email deliverability tools, it relieves you from trouble and worries.
Your business can measure thorough insights based on your campaigns, revenue per email, subscription rates, click-through rates, and many more. The best part is that the tools can even indicate which recipients, subject lines, and part of the email body impacted the customers.
6. Build Credibility
When you send your customers tailored emails, you build trust with them. This is because your customers have signed up to receive your newsletter.
Hence, when the emails reach their inboxes and are not in the spam folder, you are spending or investing trust with your customers. Email deliverability is the best way to build online visibility while perfectly establishing your brand identity.
7. Improve Engagement and Conversions
The more your email deliverability, the more will be your email engagement. It means that you have put everything according to your customer's needs so that there is engagement.
When you have higher email engagement, it will drive more traffic. This will result in more sales for your business.
8. Maintain a Great Customer Relationship
When your email deliverability is spot on, the emails will reach your customers' inboxes easily. Of course, your subscribers will interact with the email. This is the beginning of a new relationship because they are finding relevant emails.
Their love for your brand will increase over time. As a result, the relationship's longevity between you and the customers will increase.
Improve Your Email Deliverability
Have you ever wondered if customized emails targeting your customers reach their inboxes? If not, you need to boost your email deliverability. If you think otherwise, it's time to find out why emails aren't working in your favor.
One of the main reasons could be poor email deliverability. Following are some best practices for better email deliverability.
Scan and update your email list regularly to make the most out of the email deliverability rate.
One of the biggest reasons email deliverability fails to perform is the need for customization. Therefore, segment your email list depending on customer preferences and demographics.
Ensure that your emails' subject lines are not dull or make fake promises. Remember that the subject line is the main content of your email.
Avoid too many links or images in the email.
Be consistent with your email campaigns, or it could hurt your brand reputation.
Conclusion
The tools used for email deliverability will improve your digital marketing and take your business to new heights. Although many ways exist to reach potential customers, email marketing is the most preferred option.
The tools will help you create personalized emails to bring you leads. And you can nurture them to prospective customers through your services. When you use these tools for email deliverability, they will create magic. Your campaigns will be more efficient and powerful and bring more leads.