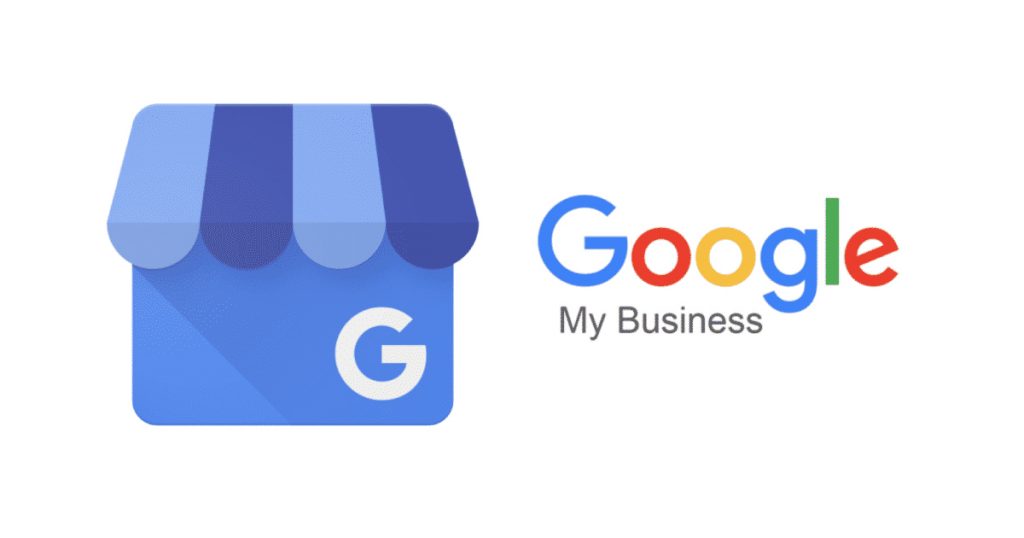 Are you looking for ways to promote your pressure washing business and reach more potential customers? Google Maps, also known as Google my business is something you should definitely not neglect.
Google my business is a free and effective marketing method that also helps your organic ranking on Google. In this article, we take a look at how Google Maps ranking can help your business.
What is Google My Business?
Google My Business is a tool from Google where companies can list their companies on the web and their physical location. What makes this feature so special is that it is all about local businesses and allowing people to find the type of businesses they are looking for near them.
With that said, as a pressure washing company, you of course want to be found when people in your area are searching for pressure washing companies in your area.
On Google businesses, your company can list things like the business address, phone number, and opening hours, among other things. By listing products or services that your company sells, you can be seen both in Google search results and in Google Maps. In addition, your customers may submit reviews, which may have a positive impact on your ranking.
How much does Google My Business cost?
This tool is completely free to use which is why it is a huge waste if you do not use it. You can update your account with posts, news, offers, or other updates. You can also advertise directly inside the tool, this is a bit like a smaller version of Google Ads.
Benefits of using Google Maps for pressure washing businesses
There are several benefits to using Google My Business for your business. Actually, there are no disadvantages, because it does not even cost a penny. The following benefits are available for using and working with the tool:
Totally free
Increase the visibility of your business in search results and Google Maps
Customers can leave reviews
On the mobile, it is easy to click on "Call" and customers can call you directly
Clear opening hours
As a pressure washing company, and any company for that matter, you want to be seen where your customers are. And Google maps is one such place. In addition, when they are actively searching for a pressure washing company, they have come so far in the sales funnel that they are ready to convert and buy your services – they just need to find you.
Google My Business helps local businesses become more visible online. Many of our searches on Google are usually local. We are looking for a restaurant to have dinner, or a mechanic to service the car, or a good photographer to take pictures of the family. Google my business is a free service where we business owners can register their company. This is not a reference listing on a list, but Google wants to know more details such as your company name, address, phone number, and specific information such as your opening hours. You also get the opportunity to answer common questions about your company and your customers can write reviews and reviews.
How does this information affect you?
Google wants to make everyone who searches for something in their service happy. It works best for them when everyone finds good info about what it is they are looking for in the search engine and people become more likely to use the same search engine over and over again.
A good first impression
It is easy to understand that the visibility of a company is great on Google maps. Your customers can easily click on your pressure washing company in the results to get directions to your business or send directions to their phone if they are sitting at the computer.
Google has really done a great service with Maps – both for users to discover companies and for companies to reach more customers. Customers can also see offers from owners and also pictures and videos in your company listing.
To attract more customers for your pressure washing business, can therefore create an offer, and remember to fill out all the details in your profile to create Call to actions for an increased conversion rate. That way, Google Maps Ranking will generate Pressure Washing Leads.
Insights in Google maps
Google has built-in analytics for companies in Google Maps in order to help companies measure their performance.
Under insights, you find the statistics. How many customers have seen your business by searching for a category, product, or service?
How many customers find your business listing when searching for the company name or address? But also customers who find your company information when they search for a brand related to your company, ie some competitor or partner. Insights can really give you feedback on what you have done good and what can be done better
The search queries that have been used to find your business are something that you should look closer at and evaluate. How do customers get in touch with you? What are they searching for to get in touch with your company? What can you improve so that those who cannot find you now are able to find you in the future?
Top results in Google Maps ranking
If the person who searches is performing a local search, your company can be seen among the top 3 framed companies that have the best chance of satisfying the need of the searcher.
The top 3 companies are the ones that always get a large part of the searchers' attention. As a company, you want to be part of the top 3 for as many keywords as possible. According to Google, these 3 companies are the leaders in a specific location for the current search.
To reach the top results and be seen for more keywords, you can optimize your website for these keywords, for example by writing some blog posts, rename relevant images, etc.
https://trends.google.com/ is the page where you can see how many searches are made for your keywords in your area. This is good to learn more about your target audience and what their search habits look like.
Reviews
On your Google Maps company profile, there is a section that displays customer reviews. With that said, you want to take advantage of this by collecting reviews. Encourage customers and ask them to write a review. A lot of customers will want to leave a review because they are happy with your company. However, keep in mind that in order for people to leave a review, they need to log into their Google account first.
Managing marketing through Google my business
As an entrepreneur, you should be very active on Google my business. Google itself will often remind you that you need to upload photos, write posts and update your opening hours ahead of big weekends & holidays. Keep in mind that Google wants to present relevant information to everyone who uses the service. It will not be good if your information is outdated and not relevant. This is particularly important for your opening hours.
How to succeed with Google maps for pressure washing companies:
Keep up to date opening hours and address
Create posts and offers. Many and often, preferably time-limited.
Upload images (preferably geotagged and with relevant image name.)
Ask your customers for reviews
Name-Address-Telephone. Write them down on your website in the same way as they are on your Google my business profile.
Make it easier for your customers to find you on Google Maps with a link in your emails etc.
Use video both to upload on Google my business but also for your posts and offer.