Digital Marketing is an inevitable part of your business. It gives you greater exposure and lets you turn your small business into a recognizable and authoritative brand. Your site, blog, social networks, email newsletters, mentions on popular industry blogs, and customer reviews on business review sites indicate your credibility and build trust with your target audience.
Now, the question is- who are the gals handling your online performance?
Many businesses dream of keeping their marketing efforts in the house. Such teams are solely dedicated to you and their only goal is to keep your online reputation consistently good. However, you cannot hire one or two people to manage your entire digital marketing strategy and expect them to achieve stellar results.
Digital marketing is complex and, to get the most out of it, you need to hire an actual team of professionals, educate them, and equip them with the right tools. Unsurprisingly, the costs of hiring an in-house marketing crew are too high for many small businesses. This is why they opt for alternative options like hiring a digital marketing agency or working with freelancers.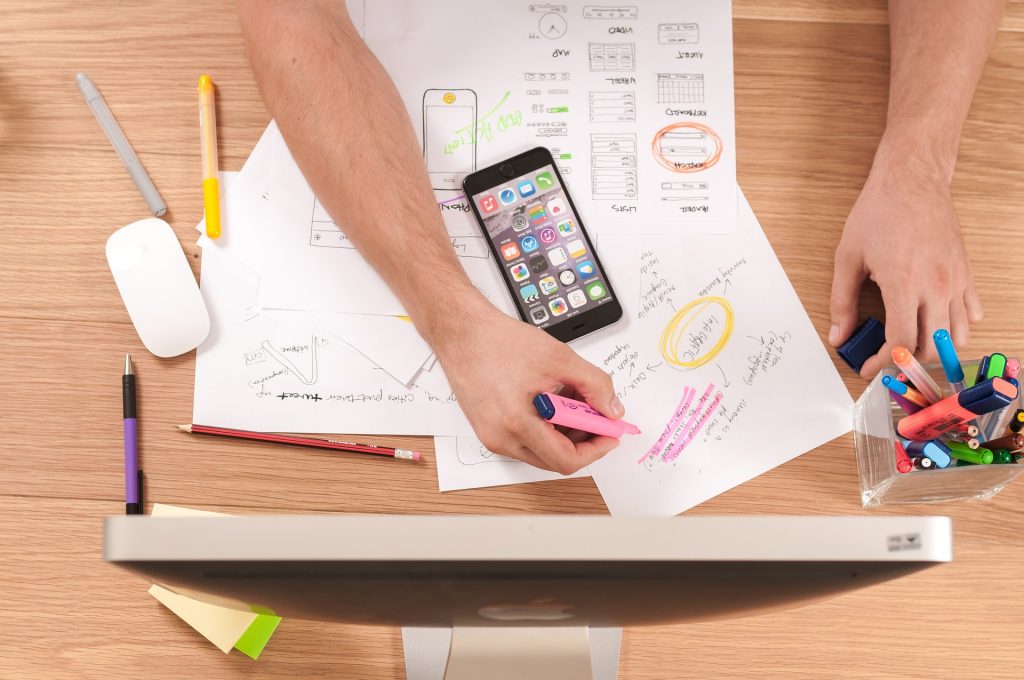 Here are a few factors to consider when choosing a better option for your business.
Working with a freelancer: lower costs and greater flexibility…
If you do your research and hire a person that shares your goals and passion, outsourcing your marketing efforts to a freelancer may be one of the best options for your company. Here is why:
Dedication to your business and greater flexibility
When hiring a freelancer: A freelancer usually doesn't take multiple projects at once, meaning that can fully dedicate themselves to you as a client. And, the fact that they usually work with one client at a time also means that they're more flexible than agencies. Focusing solely on the needs of your business, they are faster when it comes to making ad hoc changes and meeting the requirements of your business.
This is something you need to discuss with a freelancer before hiring them. Always make sure that they're available to you when you need them and that they can tailor their tasks according to your schedule.
When hiring a Digital market agency: When hiring a reliable digital marketing agency, you're probably focused on building relationships in the long run. Sure, this will cost you a pretty penny. With freelancers, it's different. Unlike agencies, they can be hired for a specific time or even per project. Therefore, if you don't need their services anymore or you notice that your goals don't align, you're not obliged to keep working with them.
SETS OF PROS AND CONS TO DECIDE:
1.Quality
Freelancer
Pros: Likelihood is, your freelancer has gone to art school or majored in advertising or communications, so the odds of your marketing materials looking like a million bucks are pretty high
Cons: Your freelancer might not essentially perceive or execute specifically what you wish in terms of quality, simply because he is not a part of your business (or a partner at your practice). And because he isn't part of the pecking order, you may not have as much control over the quality of his work as you'd like.
Digital Marketing Agency
Pros: On prime of getting United Nations agencyle, a complete team of inventive professionals who have the coaching and knowledge to produce quality promoting materials, digital marketing agencies have internal quality control systems.
Cons: Like freelancers, not being a part of your business or clinic means it may take a while for the agency to execute your vision exactly the way you want it.
2.Structure
Freelancer
Pros: As a 3rd party, a freelancer will be able to work on your campaign from your potential customers (or patients).
Cons: As a lone outsider, a freelancer may not be able to fully comprehend or cater to the needs of a larger company or medical facility. He might also have other commitments which can cause him to de-prioritize your business and drop the ball.
Pros: As a team, or a company with an organized structure of its own, an agency is better equipped to meet the requirements of larger companies or practices, and to understand how these bigger businesses roll. Also, as a separate entity, the office will give an Associate in Nursing objective and candid assessment of your selling efforts.
Cons: Businesses or clinics that do have their own promoting groups would possibly see agencies as some form of back-up choice. In reality, agencies are not just a plan B, but should be seen as a partner with the same goals as your team'.
3.Result
Pros: It's also in the best interests of an independent contractor to get results for his client if he wants to build up a clientele as well as his reputation.
Cons: Most freelancers have highly specialized skills, and are rarely "one-man armies". If you employed an online designer to assist you to market your clinic, for instance, the odds of that designer also being well-versed in analytics are pretty slim.
Pros: A good digital marketing agency is results-driven, and NEO360 prides itself on getting measurable results for clients such as Frednology, Spiking, Suu Balm and Esteem. As a full-service agency, we offer regular analytics reports on all of our selling campaigns, therefore shoppers recognize specifically what we've got achieved for them.
Cons: The drawbacks of being a performance-based business have an effect on the agency itself over the shopper, therein the agency is compensated solely in keeping with the results it's ready to produce.
Author Bio
Deepak Sharma is the Founder and CEO of withStartups.com – A Digital Marketing Company in Gurgaon for startups. As a serial entrepreneur, Deepak has worked across sectors and countries, and loves using technology to solve branding and customer acquisition problems. He is a published author and mentor to many startups.