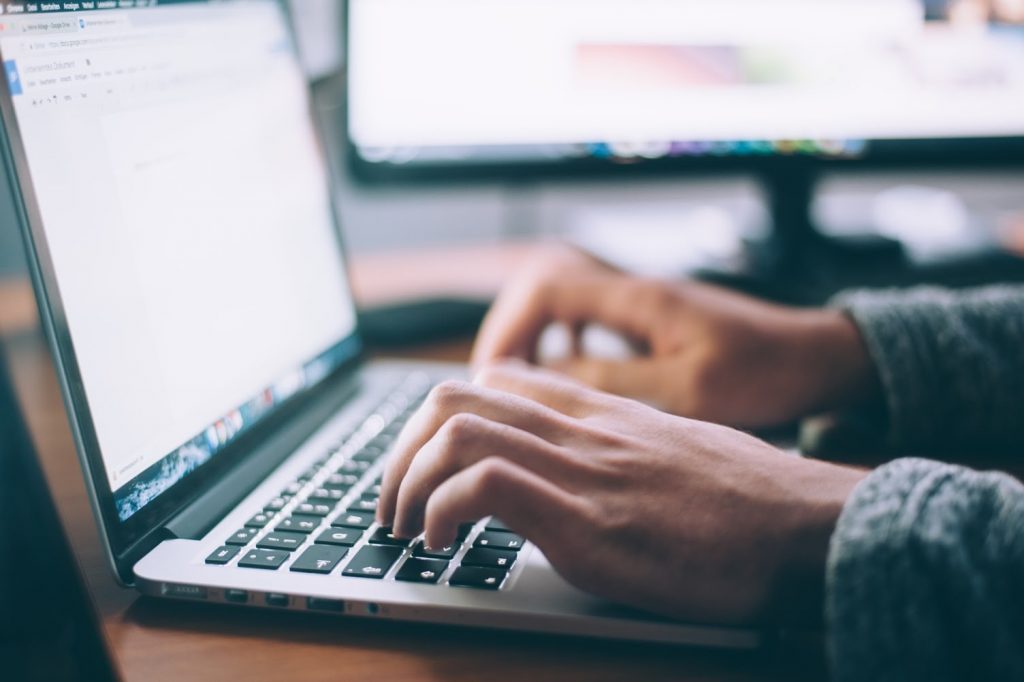 Email marketing is an unpredictable and fast-changing sphere. You may think you've nailed down the secrets one day, only to discover that the market has changed entirely. This fluidity highlights the necessity of keeping up with email marketing trends. 
In the past, marketers were reluctant to use email for marketing because of social media's effectiveness. However, the pendulum is swinging back to email marketing once again.
A significant contributor to this shift is the increase in mobile phone usage for email consumption. This trend proves that email marketers have to make their messages more mobile-friendly.
But the first step in learning email marketing is to understand what it means and how to use it.
What Is Email Marketing?
Email marketing is a digital marketing strategy that involves sending email copies to leads. This marketing approach creates new relationships with potential customers and nurtures existing ones. 
Usually, an email copy leads the reader to a landing page or a product website. But since the email cannot contain all the information the customer wants, keep it concise and tailored to a specific target.
To get the best out of this process, ensure that your message sounds convincing and offers value to the customers.
Why Do You Need Email Marketing?
According to HubSpot, 80% of marketers have reported an increase in email communication over the past year. This change signifies a growing market for email marketers.
Besides, email marketing offers a personalized communication channel between businesses and clients. So, every company needs a personal touch to build brand loyalty and customer trust. 
Here are three other reasons you need email marketing: 
1.Keeps you in touch with your audience
Email marketing strategies allow companies to stay in touch with customers at all times. So, every business should capitalize on retention, promotion, and reminder emails to nurture leads.
2. It is personalized
Email threads help your brand to craft a personalized message that resonates with your audience. Unlike landing pages, email provides a deeper connection with clients.
3. Simplifies progress-tracking
Contemporary email marketing tools make it easy to track progress. You can measure every metric, including click-through, unsubscribe, bounce, and delivery rates. These core indicators help companies to strategize on profitable marketing initiatives.
A Step by Step Guide to Email Marketing
Email marketing is a cheaper alternative to other forms of marketing and rakes in massive returns on investment. This combination puts it in an enviable position to yield high returns. 
According to OptinMonster statistics, 59% of B2B companies cite email marketing as their best revenue generator. 
Here is a comprehensive guide to obtaining the best of email marketing strategies:
1. Get Rid of Spelling Errors
Your emails must be flawless when they reach your audience. Fine-tune your content and delivery to build credibility, trust, and loyalty. Typos and other avoidable mistakes in your email copy signal incompetence to your audience.
Currently, brands cannot edit emails retrospectively — technology might address that in the future. But for now, proofread your emails for spelling errors before sending them out. 
Share the email draft internally and request feedback from team members. Alternatively, the marketing teams can always hire professional writers from online essayservice to polish the email.
Ultimately, persuasive essay writing service experts will ensure that the email content remains concise and value-oriented. 
2 .Offer Value
So, you've already built your list. What next? You need to keep subscribers engaged with valuable content. 
You can start by sharing the success stories of other people who have gained from your brand. Consider answering the following questions:
What services do you offer?

 

What challenges did you face initially?
How did you solve these problems?
What has the experience been for people who have used your service?

 

How can you improve the customer's life?
Incorporate these answers in your email to show your audience what your brand can offer them. Add the testimonials of your previous clients (with their consent, of course) to establish your brand's credibility. 
Your services should address specific customer needs, and your email should highlight this. Ultimately, spice up the email content with promo offers and freebies.
Remember: it is all about adding value to customers.
3. Build an Email List
Before starting an email campaign, your company needs to generate an email list. This comprehensive list narrows down the target audience to customers interested in your brand.
Add a subscription link on your site where visitors can sign up for emails. Optimize this communication channel to provide value and increase engagement.
Don't forget to add a custom call-to-action (CTA) leading to your product page. Of course, this strategy will work better if you provide high-quality content.
4. Gather Analytics
Analytics show you how your emails have fared. The truth is that you need to check the progress of your emails if you want to improve sales and conversion. 
Analytics highlight the key metrics that determine the success of your marketing campaigns. Nowadays, marketers can track the reach of their newsletters through click-through rates. They can also monitor unsubscribers and cold leads. Eventually, these metrics and key performance indicators highlight suggestions for improvement.
Use available email marketing tools to gather the essential analytics, and study them. Identify patterns in consumer behavior and capitalize on them. In essence, gathering analytics fine-tunes your marketing operations by eliminating redundancies and ineffective practices.
How to Write High Converting Emails
Now that we have gotten past the marketing stage, there is one last step to conquer. You must ensure that the content you are sending out to your subscribers is of high quality. 
Even if you have the most fantastic product ever, your brand still needs the right words to draw eyes to it. This is the bedrock of email conversions — to write words that sell.
So, let's check out the best strategies for writing high-converting emails.
Understand Your Customers
Before embarking on an email marketing journey, you must understand the audience. Start with an extensive market research initiative across all platforms. Use data collection tools like online surveys and questionnaires to gather user insights. This information will help your company to identify hot and upcoming trends on which you can capitalize.
With these narrowed-down insights, create a customer persona based on demographics. Pay attention to the following factors:
Location
Age
Marital status
Level of education
Moreover, check out your competition to identify exploitable loopholes in their outreach programs. Your marketers can also utilize some of their lucrative email marketing strategies to gain a competitive edge.
Use a Catchy Subject Line
The first thing your receiver sees when your message comes in is the subject line. If the subject line is too vague or generic, users are less likely to read the email.
The Marketing Insider Group discovered that the average internet user has a 10-second attention span. So, you need to capture their interest right from the start. All you need is to get them to read the email instead of sending it straight to the trash.
So, prioritize the subject line when writing the email. Use tools like CoSchedule Headline Analyzer to optimize the subject for emotional impact.
Make It Sound Personal
You need to communicate with your readers in a tone that speaks to them directly. 
Even though you are sending the same newsletter to a hundred people, try to make it sound personal. Use pronouns like 'you' and 'your' often and avoid generic greetings like 'Hi, there' and 'Hello.'
Nowadays, you can add your customers' names to the greeting preceding the email's content. But this strategy can pose a challenge when you don't have access to user's personal info. Nevertheless, marketers can still generate a community-specific greeting to establish that sense of familiarity with leads.
Communicate Clearly
Email marketing focuses on straight-to-the-point communication: get rid of fluff in emails and focus on a clear message. This technique sharpens your writing and retains more clients.
Nobody wants to read an email with long-winded sentences and pointless anecdotes. Use simple, direct terms and short sentences when writing. Go through the message multiple times to ensure that the grammar and tone are pitch-perfect.
Be Persuasive
Your email should always have an element of persuasion. As a brand, your customer retention rate depends on your ability to convince them that your product leads the marketplace. 
Besides, customers only trust high-authority brands with a clear message. So, use persuasive language to portray your brand as a top name in the industry.
By the way, CTAs have massive convincing power. Use product-relevant CTAs with clear instructions to guide customers on how to interact with the email content.
Final Thoughts
Email marketing is one of the most effective ways to reach your audience. However, not everyone has successfully found a way to get the best out of this marketing channel. Various brands still depend on defunct, traditional marketing strategies, while marketers struggle to harness the power of email marketing.
By reading this article, your marketing team can commence a high-converting email marketing journey. The tips discussed here will help beginners understand the nitty-gritty of email marketing and succeed in it.