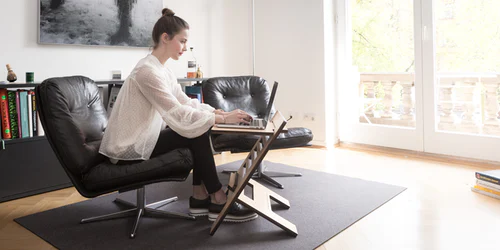 Having a mediocre or average skillset doesn't mean that you won't be able to get a job that pays well, but is that all there is to it? Wasting your potential by choosing to remain idle after acquiring a few skills or a degree is not the best course of action for your career.
Upskilling is the name of the game in the last few years, especially as the job market is becoming as competitive as ever. There is no doubt that it can be hard to focus on upskilling while already working, but you can take advantage of the recent work-from-home protocols to sharpen your edge.
We'll be mentioning 6 of the most useful tips that can help you upskill while you're at home.
1. Check Employer's Training Offers
A lot of businesses like to ensure that their employees are able to manifest their potential while still working in the company. Such employers can make it easier for you to gain access to training courses, online videos, and certifications for free or with a discount. Instead of looking outside, check with your employer to see if they offer internal or external opportunities that can help you upskill.
This can also have you on good terms with your employer because employees who take training courses, whether within the company or through a third-party, are more likely to stay in the organization longer than usual.
2. Online Courses
Many websites have dedicated their base to offering online courses. While you are chilling at home, an online course platform can come in handy to take a new course that can advance you in your career, or even unlock a new skill you did not know you enjoyed. You can choose courses that are relevant to your career or to learn about completely new subjects to you, all from the comforts of your own house.
3. Audiobooks Are Your New Best Friends
For many people, sitting down to read a book is an impossible task due to endless daily responsibilities. One only begins to understand the true charm of audiobooks when they are learning about new subjects or working on their self-growth while they are doing house chores. With audiobooks, you can walk around the house taking care of your daily responsibilities while still working on your self-development.
4. Training Apps
The smartphone virtual market is full of great apps that you can take advantage of to keep your edge sharp. Anxiety and stress can easily hinder your progress, especially when you're at home. Fortunately, there are brain-training apps that can help you overcome the heightened pressure of extra work in a reduced timeframe. The first step in improving your skills is enhancing your memory and removing as many stressors from your environment as possible, which can be done with an app or two without interrupting your normal flow of work.
5. Separate Work from Home
While the majority of us are now working from home, it's more important than ever to differentiate the difference between private life and work. You might feel chained to work because the same space is used for other activities as well. This is why any healthy work-from-home routine involves the creation of a dedicated workspace.
This will avoid spilling the pressure of work onto other matters of your life, giving you enough headspace to think about upskilling and learning new things. When you're teaching yourself something new, it's important not to strap on any additional responsibilities to it, so keeping the workspace separate from the living quarters is essential.
6. Stay Close to Technology
Once we get used to something, we tend to forget about the alternatives. This can pose a problem in upskilling because you won't be tempted to look outside for more advanced or updated solutions. Whether your job requires you to be creative or not, rest assured that you'll find new updated software or hardware solutions that can make it easier, especially if you've been using the same tools for years.
It's needless to say that jobs that require a high level of tech proficiency have a faster rhythm when it comes to new solutions, so keeping an eye on the digital radar is essential for upskilling.
It's not uncommon to feel intimidated as you start thinking about the new skills that you should learn. Try to stay focused as you narrow down the list of the skills you're interested in to avoid overwhelming yourself with options.
Look for solutions that take advantage of the prolonged homestay, which are almost always online solutions. Once you're on the right track, try not to distract yourself until you're able to confidently master a new skill and implement it in your work.