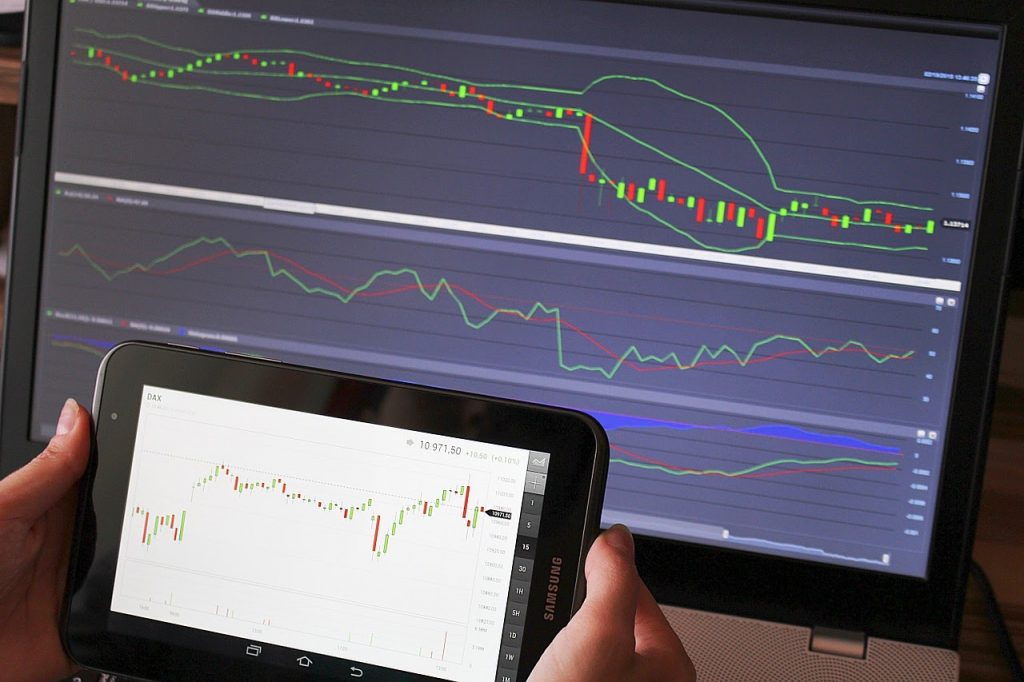 Over recent years, swing trading has become incredibly popular, partly due to the advancement of modern technologies and the wide availability of online retail brokerage services, partly due to the attractiveness of quick gains and greater flexibility when it comes to managing funds.
Swing trade is often the first choice of newcomers in the world of trading, but it doesn't mean that seasoned pros miss the opportunity to take advantage of this style, which undoubtedly brings a plethora of benefits, of course, if used wisely. However, just like all other things in life, this type of trading also has some shortcomings, therefore it is very important to get familiar with its specific characteristics if you want to make the most of your money. Here you have it: 6 essential tips shared by experts on how to swing trade stocks.
What Is It?
If you have already looked for its definition on the internet, then you know that it is a style of trading with a focus on capturing short-term to medium-term gains in a stock, usually over a few days to several weeks. In other words, swing trading is a strategy-oriented way of taking smaller profits in short-term trends and reducing losses swiftly. 
To reach the desired results, swing traders mainly use technical analysis to access price trends and important patterns, so they can get an idea of trading opportunities. Just a heads up, despite what many new-minted traders think, swing trading and day trading are not the same practices. Day traders are never in for more than several hours, which means they are not exposed to the risk of holding positions overnight. 
On the brighter side, swing traders do not experience the high pressure of day trading that seeks full commitment and doesn't actually leave space for having other jobs or business activities. Without further ado, let's move to the tried and true tips on how to be a successful swing trader.
Tip #1: Have A Stable Source Of Income
One of the most common mistakes made by newbies is that they think of trading as the way to make living, but it is never the case. Not because you can't make money by trading stocks, but because you can't make the right choices if you are cornered by stacks of unpaid bills on your table. To be a successful trader, you need a stable source of income that can let your mind focus on what really matters and do not rush into (bad) decisions.
Tip #2: Educate Yourself
Swing trade is not a game of luck; it requires certain knowledge and experience. You can't develop a sustainable strategy if you do not know the market or can't read the signs that define trends. That's why it is a good idea to find a decent course that caters to your needs and can address your individual demands. 
Tip #3: Start Small & Give Preference To Buying Setups
This is a no-brainer, but we can't resist saying it again: start small because beginner's luck is a myth. Rest assured, there is no chance you can wake up tomorrow as an instant millionaire, hence, do not put yourself at risk with your starting capital. Additionally, if you are new to the concept of swing trade, buying setups only is your sure bet. Look for worthy buying opportunities and avoid short positions at any costs until you become well-versed in this type of trading. 
Tip #4: Stick To The Plan
We do hope you have one or otherwise, your endeavors are destined to fail. Make sure your plan is well-thought-out and covers all segments of the process, from the baseline strategy to risk management. Once you develop the sustainable plan, stick to it – it is very important to know what you should do at any stage, no matter the situation.
Tip #5: Think Long-Term
Even though swing trade is focused on short-term or medium-term gains, you have to consider things in the long run, because it is the only way to have revenues.
Tip #6: Admit Mistakes
Just like all other traders, you will make mistakes. Identify them, admit them, and do your best to eliminate weak points in your strategy. 
The secret of successful traders is that they actually never stop learning. While swing trading may seem an easy way to make a profit quickly, the concept is far more complex. Start small, never cease to test your strategies, and stick to your plan – and you just can't go wrong!