6 Ways to Make Money While You Sleep
There are many ways you can make money while you sleep on but you have to be aware of that many of the ideas below demands a lot of hard work and a lot of sleepless nights before you can make money while you sleep from them. In this article, we'll be listing 6 Ways to Make Money While You Sleep.
1. Affiliate marketing
Affiliate marketing isn't hard, but it does, however, require knowledge, consistent effort and planning to make a significant income. What you do is market other companies' products and get a commission once a product is sold through you. If you set up your own affiliate website, marketing products, you can actually make money while you sleep!
2. Earn royalties
You can make money while you sleep- if you are a talented actor, author or musician by earning royalties from your work. Long story short, people pay you in order to use your work. All you have to do is create the content and then put it online.
If you aren't an artist, however, it is still possible to earn royalties by buying someone else's content at a so-called "writer's auction". If a songwriter/content creator dies, sometimes the heirs auctions out percentages of the content they have created. Also, some artists that are still alive can auction their own share to save them from example debts. There are a few websites dedicated for this. Some of them are SongVest.com and TheRoyaltyExchange.com. These websites help find these auctions.
3. Flip websites
Website flipping is a great way to make money.  Website flipping basically means buying and selling websites- buying at a price and selling at a higher price. Some people also build websites from scratch and once they are profitable and have traffic, they sell them. It is only the "buying and selling domains" that you can do while you sleep however.
A website where you can sell these kinds of things on is Flippa.
4. Rent out property
One of the oldest ways to make money while you sleep is real estate investments. And it still is. With the help of services like Airbnb, you can rent out your home if you are on vacation or not using it to make extra money while you sleep. You can also rent out things such as a garage, parking space, or unused office space. All you have to do is place an ad and go to sleep.
5. Stock trading
By placing your money in stocks, you have the opportunity of making huge money if invested correctly. All you have to do when you have invested is wait- or go to sleep. Investing in stocks has been a popular way to earn a passive income for years and now with the internet, it is easier than ever to research stocks and their potential.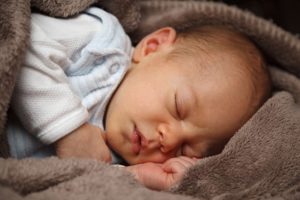 6. Setup a website/blog
This is perhaps the most popular of the 6 Ways to Make Money While You Sleep. To start your own website or blog, it only takes a few minutes and it is very cheap to start. All you need is your domain name and a host.
Once you have your website, all you need to do is create content that will attract visitors. Once you gain traffic, you can make huge money on ads if you gain some traction. Once you've gained some traction, simply go to sleep and wait for the advertisement money to roll in.