How Brands Should Use Instagram´s Stories Feature




We all are aware that Instagram launched its "Stories" feature to compete with Snapchat which already is using the same feature. But how can you as a brand (or individual) take advantage of this new and fun feature?
Stories is really a great place where we can utilize it's great factors and help our brand.
This is How Brands Should Use Instagram´s Stories Feature:
1. Generate WOM and release teasers
Instagram Stories is a new great way to give your followers personal and unique insights into your brand. Showing previews or sneak peaks on Instagram stories has become very popular among the big brands and there´s no reason why you should do it too to create some buzz. Sneak peaks and inside information usually brings the customer closer to the brand and the interest for you grows. They can ultimate give you more loyal customers.
2. Drive Traffic and increase brand awareness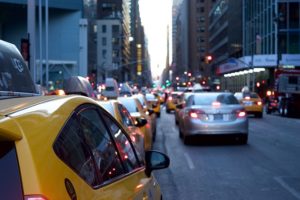 Instagram Stories is a fast way to drive traffic and remind your followers that you exist. By reminding your followers about ending sales, giveaways or other things that will soon end, you increase their wish to not miss out on the opportunity and you both have a website visitor/competition joiner etc. and a more loyal and interested customer.
3. Increase your Instagram Followers
Instagram Stories is an extra content provider that provides your followers with unique and exclusive content that takes up more of your followers time- meaning that you (with Instagram stories) have the opportunity to be on their mind for a longer period of time compared to if you´re only posting regular content.  This helps create discussion around your page and having an active Instagram story also gives the feeling of an active page which can attract new followers.
4. Offer Bonus Content
Everybody loves unique bonus content. Instagram Stories gives you the chance to create and post unique never seen content to your followers. Always strive to offer engaging and interesting bonus content to your followers in order to increase a genuine interest in what you have to offer. Make a fun twist of marketing your products with a challenge or something similar. The most important thing is that you stand out (and if you can make your followers laugh-then that´s extra good).