Want to succeed with influencer markeitng? Here are our top 5 most valuable tips!
It is harder and harder to cut through the noise and stand out on social media. Working with employee advocacy is necessary in order to gain both scope and credibility. The demand for influencers is increasing and it has proven to be a cost-effective way to market a service or product. In order to succeed with influencer marketing, you need to have clear goals and know what you want to achieve with the campaign. But you also need to know how to properly execute it so that you can generate the best possible results.
Influencer, micro influencer, and nano influencer – what is the difference?
Well, to begin with, the two most common terms and micro-influencers and influencers (often called macro influencers in order to avoid mixing them).
The fact is that influencers normally base their prices on the number of followers they have, and this means that it becomes more expensive to work with influencers who have a large network. Of course, not all companies have million-dollar budgets, and this is why it becomes more common with both micro and nano influencers. Micro and nano influencers are individuals with fewer followers, yet often more targeted and devoted fans. This means that despite the fact that the influencer has few followers, they can still generate great results.
The difference is that you can have more people talking about your product or brand and hopefully get a greater total reach, or at least impact, than if you just hire a person. Of course, both the budget and the type and size of the network play a role here. If you use one or more influencers who have relatively large networks, it will result in greater knowledge of the company's brand and products.
Are Nano Influencers Future Marketers?
Everything has different definitions depending on who you ask, but a nano influencer has 10 to 3000 followers while a micro has up to 100,000. There is, however, a big difference and it is to the advantage of a person with fewer followers – they often have an audience that engages and has a great power to influence "word of mouth".
Probably both you and I support something that a friend likes and parts of it you probably get a higher degree of credibility via a nano influencer. Their value is higher and they have a combined / common purchasing power for brands.
An advantage of nano influencers is that they often have time to get involved with their followers and engage with them in a completely different way that regular influencers do because they have fewer followers. They are stronger connected with their followers. Often the person is a specialist in something and that means that their views will be highly valued. Credibility will have a major impact on ROI. In other words, these smaller influencers can actually generate a better result than larger ones!
With the same budget, a company can collaborate with 20-30 small and medium-sized influencers to reach other demographics and probably see a higher degree of engagement compared to a celebrity. People who use social media every day and have around 10,000 followers get higher engagement and have greater credibility. A survey by Markely with 2 million social media influencers shows that unpaid posts from Instagram influencers who have fewer than 1000 followers get a like share of about 8% while those who have between 1000 and 10,000 followers end up at about 4%. Interesting, right?
As the organic scope of social media is relatively low, Facebook is at 2-5%, demand for influencers will increase.
Why is it important to use influencers in your marketing?
Adweek has written an article on why it is important with influencing marketing and it can be summarized as follows:
it is powerful
it is social
everyone is talking about it
cost-effective (buyer's market)
consumers are tired of ads
It is native advertising
It improves SEO
It is measurable
Before you get started, consider the following tips, all in order to avoid having to make costly mistakes in starting your venture marketing campaign.
The secret of success lies in having a clear goal and how and why the specific person can help you get there.
1 Identify the right influencers
We've gone into detail about how to identify the perfect influencers in a previous article which really goes into detail about each and every single aspect of doing perfectly, but consider this
Maybe this sounds obvious, but you have to start by finding the right influencer who can promote your company, towards the right target group. With tools like BuzzSumo and Ninja outreach, and even our own Free influencer directory search tool, you can filter and search in order to identify appropriate and relevant influencers for your campaign. You can also use LinkedIn's search function and search on hashtags. Or alternatively, hire companies that only work with sponsored posts, ie advertising in different ways. You can also manually search for relevant keywords and hashtags to find the right influencers in your industry.
Do not be blind to how big the network is, the important thing is to look through the person's feed and see how the activity looks and how great the commitment is. Demand is increasing on "micro influencers" and they may have more time to help your business compared to one of the larger influencers.
The biggest challenge lies in finding the right person and according to a survey, 75% say that the biggest challenge is to find the right person and 53% to find the right measurement methods.
Ensure:
you work with influencers who share relevant content regularly
You have checked that the influencer has a large and committed audience who both comment, like and share
You see that the person is authentic and genuine
the influencer has a way that relates to your brand
2 Set a measurable goal
To know when you have succeeded, you need a measurable goal. Some companies want to create good content about their brand, for a special event or a special product. Some want to drive traffic to the website or a specific landing page.
What do you want to achieve with the campaign? It's crucial that you set clear goals before getting started, because this will ultimately help you evaluate your campaigns and measure the results from them. Did you reach the goals and metrics that you wanted to? Was your campaign ROI positive?
3 Contact the influencers
Whether you are interested in gaining increased visibility in social media or increasing your business growth, you need to find the right influencer. After you find out who or who you want to cooperate with, you can contact:
Direct to the person via social media
Via a direct message on social media
Via email
Over the phone
Your goal is simple, to get the influencer involved and part of your mission. Clearly explain your goals, expectations, what products / services it is about. A common and beneficial agreement for both parties should be your goal.
To learn more, read our article about how to reach out to influencers in the best way, read our complete guide to influencer marketing.
4 Measure results!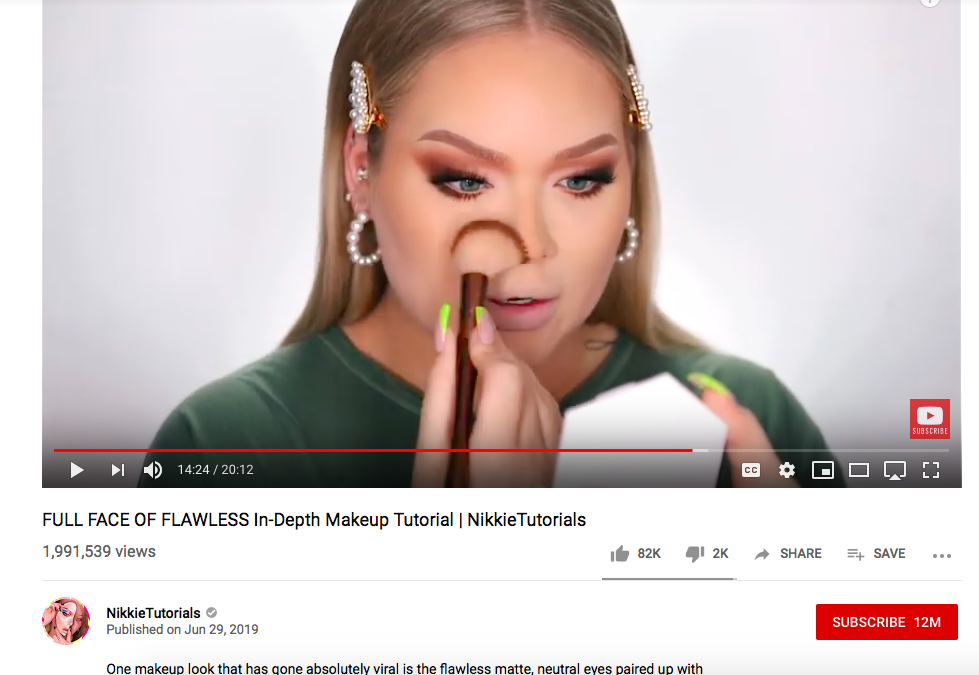 What do you want to measure? Many great influencers probably don't have time to respond to each comment or message. Set a realistic goal for the response rate. It is necessary to measure both conversations, the ways in which contact and traffic are created for the website. The more data and information you gather, the easier it will be to have the right approach in the future. It's about understanding the statistics and making the next campaign even better. If you don't measure the results from your influencer marketing campaign, you'll have a hard time knowing whether your campaign was successful or not.
4 Set a budget
In a perfect world, you will find people who are willing to share your post or product for free. But unfortunately it does not work like that today and even nano influencers charge. Big influencers get a high compensation, up to $ 100,000 for your brand to be mentioned while a person with a smaller audience might get $ 100 and up. Regardless of what you choose, it is a cost that must be followed up, regardless of who or which company you represent.
Once you have set your budget it is time to implement a system for measuring ROI. There is nothing wrong with paying a person who shares the company's posts or products – as long as you earn more than it costs. Read our article about measuring the ROI of influencer marketing, because the fact is that influencer marketing has a lot of benefits that you may not even think about.
In a study from Agure, it emerges that an influencer is most motivated by getting increased visibility and commitment, and by creating high-quality posts.
5. Follow up the results
This is where it is decided, what sets a campaign apart from a success to a failure. The campaigns that succeed have a good and detailed system for measuring with clear KPIs. The more expensive the campaign, the more you have to measure.
How do you know which influencer has generated the most buzz and return for your business?
How do you know which influencer did not meet your expectations?
You need to measure every detail and this is the only way for you to understand and be able to adjust your strategy in the future. And remember, it is not always a person with the largest number of followers who give the best effect. It's about how much influence the person has in their industry.
For example, a person who has 50,000 followers on Instagram can generate more and better results than one person with 500,000 followers. That is why it is important to do your homework and choose the person you are going to work with.
There is no guarantee that the campaign will be a success but by following these 5 tips you will be on the right track and get the results that you can feel satisfied with.
Article provided by a Veloce contributor.