Want to succeed with influencer marketing?
Is influencer marketing new to you? Do you have plans to start your first campaign on Instagram? Then the chances are that you have questions and concerns about how to get started. Fortunately, it is neither strange nor unusual – the fact is that you are far from alone.
In this article, we, therefore, offer detailed answers to some of the most common questions we receive from brands regarding influencer marketing. Our goal is to help you prepare for your first campaign so that you can achieve the goals. See this as your basic guide to everything related to marketing on social media.
But first…
Before we enter the details of influencer marketing, we want to clarify something. Although you can run campaigns on virtually any and all social media platforms, Instagram is the platform that is most popular today, and which many brands have found to be the most effective, therefore we will focus today's posts on marketing on Instagram.
That being said, many of the strategies and tips that we will discuss can be used and applied to other platforms and many of the rules we mention apply to everyone regardless of which platform is used. Our point is that we will focus on Instagram but that you can use the following information for all your influencer marketing.
Get in touch with influencers – how do you go about it?
We have discussed this topic in a previous article, and the reason is that marketers have said identifying and contacting influencers is the biggest challenge of influencer marketing.
The biggest concern that brands have when they start with influencer marketing is getting in touch with influencers. At first glance, it may seem overwhelming and time-consuming – which it can certainly be – but if you have experience from hiring other staff it is not the whole world. Today, there are two different methods you can use to find and hire influencers.
1. Do it on your own
Traditionally, brands find influencers on their own by searching on the platform they are interested in using; in this case Instagram. Let's say you run a fashion company and you have a new spring collection that you want to promote on Instagram. Then your task is to find influencers who are active on the platform and who can represent your brand. They should be relevant, have an engaged audience, align with your brand image, and most importantly, have an audience that also matches your target audience – the people you want to reach.
Though it is easier said than done. You have to decide which kind of influencer you are interested in and understand the difference between different kinds of influencers. For example, you can choose to focus on large influencers with many followers and a matching high price, or you focus on so-called micro-influencers with fewer followers and a better price.
There are benefits to both types of influencers, but in most cases and which you choose it up to you. But generally, micro-influencers have proven to be able to generate better results percentage-wise in perspective of their audience size, thanks to their generally higher engagement. But if you want the same number of people through micro-influencer as with a regular influencer, you need to work with multiple ones.
The fact is that the number of followers does not play such a big role when it comes to marketing products, instead it is more important to review how engaging an influencer's followers are, ie. how many likes, comments and shares they get per post compared to the number of followers. In almost all cases, micro-influencers have much higher engagement than large influencers, and therefore they also deliver the best results.
You can look at our guide on micro-influencers for more information and examples of how and why you should use them.
In the search for influencers, you also want to examine which brands they worked with before to form an idea of how well they perform professionally and whether they have a close relationship with your competitors (and if so, should avoid).
After you collect a list of influencers that you can imagine working with, it is time to contact them regarding your project. You can expect some to refuse and some will prove unsuitable for your plans. And some won't even reply. Many times you will have to go back to find even more influencers to contact. As you probably understand, it takes a lot of time and effort to find and hire good influencers, which is why we recommend method two. Also, consider that most brands today employ 10 or more influencers per campaign so you understand how quickly work can be overwhelming.
Contact influencers
Then comes the step of contacting them and presenting collaborative proposals and here, it can get quite tricky to know how you should write a good and appealing message. How do you formulate yourself in the best way that is not too far but where you raise interest and get the most important? It may feel difficult at first, but once you get to know how it should look and get feedback on it, it will go easy! What should be answered in that email is as follows;
Which company are you and what products or services do you offer?
Explain why you want to cooperate with this particular influencer?
What is the purpose of the collaboration, what do you want influencers to push for? Is it a special campaign, the launch of a new product or is it brand-building that is the main goal.
Which of the influencers' channels are you interested in cooperating on? Instagram, Youtube, blog, etc.
How long do you want to cooperate with them? How many publications should be made, during which period where long-term thinking is preferable and usually most appreciated.
What time do you think the post should go live?
If it is about a month or longer, advance planning is always best when influencers are often booked on several collaborations at the same time and are eager not to post too many at the same time.
Will there be a discount code and how will the link go? If you want to link or just use discount code to measure traffic, be clear about what you want at an early stage.
What compensation are you willing to offer? Either you offer a sum or ask what the influencer would want for compensation for the arrangement, especially important that you are clear about the whole cooperation and what is desired.
2. Use an influencer network
Instead of wasting time trying to find influencers to work with at the same time as the risk that you employ influencers who do not deliver the results you expect, you can take help from the pros.
There are many directories and databases out there that you can use. These normally help you filter and find the influencers most suitable for your company with ease. Finding influencers is difficult and tough work, but using these services will help you identify the people who are most relevant to your campaign. We also offer an influencer list service which means that we go out and find the influencers that are the most relevant and suitable for your campaign -for you.
How to make a paid collaboration on Instagram?
A paid collaboration on Instagram is exactly what it sounds like, that is, a collaboration where a brand pays an influencer to market and recommend their products and / or services. It is the brand's task to provide influencers with a goal as well as guidelines on what they expect, as well as access to the product they want to sell.
It is also their task to pay influencers, either by collaboration or by publication. Because influencer marketing is advertising, there are a number of different rules/laws that both you and your influencers must follow, though we talk more about it further down the post.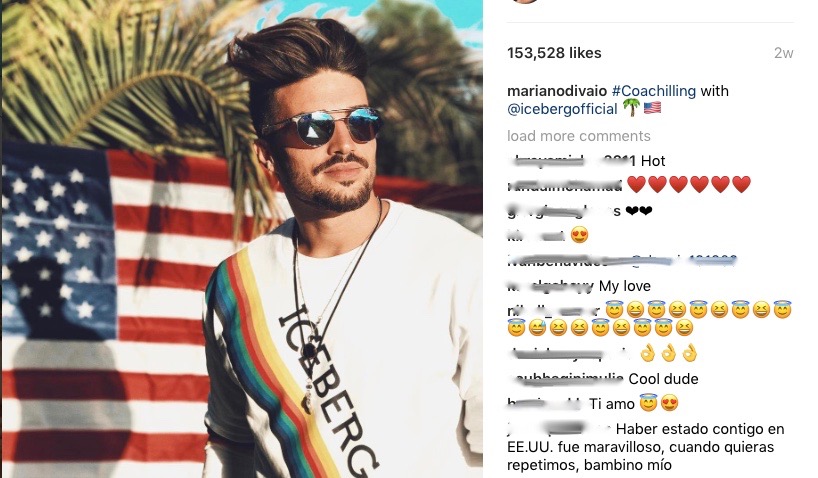 A few years ago, Instagram launched a feature that makes it easier to perform paid collaborations on their platform. The function ensures that all your paid collaborations are run in accordance with applicable laws so that there is no doubt for users that it is paid collaborations that are concerned. In order to gain access to their function, it is required that one's Instagram account is verified.
Note: Paid collaboration may include more than just posts on Instagram. This may include blog posts and posts on other platforms, including Snapchat, Twitter and Facebook. In some cases, it may also involve influencers taking over your Instagram account to market directly to your followers.
The possibilities are many and it is only your imagination that sets limits!
An example of a company that has used influencer marketing on Instagram is New Image Dental, Dentist Inglewood. And we say this because it goes to show that influencer marketing is something that works across industries. Not only for the beauty and fashion industry which many people tend to believe.
All you need to know about sponsored posts on Instagram
Sponsored posts on Instagram go hand in hand with paid collaborations. When a brand pays an influencer to market them, the posts that the influencer places are sponsored posts. In short, this means that the influencer gets paid (gets sponsored) for their posts on Instagram.
Because of advertising laws, it is important that all sponsored posts are marked, although it is the influencer's responsibility to mark the posts, it is important that you check that all rules are followed.
Rules for collaborations on Instagram
As we mentioned, the influencer industry is regulated by strict regulations both internationally and nationally and it is important that you understand them so that you can follow them. Fortunately, the rules are easy to understand and similar to those that apply to other types of marketing. In short, all sponsored and paid posts and collaborations on Instagram must be marked, so it is clear to the followers that it is advertising they will be exposed to.
The responsibility lies with both the advertiser and the influencer that the marketing law is followed for advertising labeling on paid collaborations. Either using the Instagram's ad tagging tool that we mentioned earlier and having the influencer not have access to that function, they will write at the beginning of their caption, where it is clear that it is a collaboration "In collaboration with X", "Paid co-operation with X "or" Sponsored post with X ". The same applies to videos on eg. Youtube where it should be clear in the video that it is a collaboration.
Let's summarize
To succeed with influencer marketing, you need a plan, a strategy and a good understanding of how the industry works and what is required of you. Running a campaign on Instagram without a plan and the right influencers is a sure way to fail and therefore we advise you to prepare properly. Hopefully, our guide has answered your questions regarding influencer marketing and that you are now ready for your first campaign.
Should you still have questions, you can always contact us. Our team is ready to help you and thanks to their long experience from the industry, they can help you design a strategy that works.
This article has been provided by a contributor to Veloce.