With certain career tracks, it's never too early to start working on your education path, and a career as an MD is no different. If you've decided to study medicine, then you must already know how hard it is to chart your education course. To spare you the complications, this article will take you through all the stages, from high school to med school. Here's all that you need to know about the courses and programs you'll need to enroll in.
High School
If you've set your sights on a profession in the medical field, high school is where you should start. Needless to say, you've got to focus on your studies and keep your GPA high, but taking easy courses won't suffice. You'll need to go after some advanced courses, math, and science, to be exact.
If you're already complaining, medicine might not be a good choice for you, since this is only the start of a long journey. Keep in mind that pre-med and medical schools are highly competitive, and so, it's important to establish yourself even as a high school student.
While focusing on academics, you'll also want to acquire some volunteering experience. Not only will this help you when applying for pre-med, by showing your interest in helping others, it will also help you make up your mind. As a doctor, you will be treating people. If you're not the biggest fan of communicating and connecting with other people, you might want to consider a profession that serves your academic interests without forcing you to compromise on your social preferences.
College
Where you study for your pre-med is highly important because of two main reasons. One, the courses you take will help you when studying for the MCAT and applying for a medical school.
Two, pre-med is where you'll be building yourself as a medical professional and so, colleges with good med programs are a critical building block. In pre-med, you'll be fulfilling all of your requirements for medical school, which means you need to select a few options for medical school in order to select your courses accordingly.
During your time in college, keeping your grades up is a must. After all, high school is nowhere as important as pre-med. It's equally as important to establish a few connections with some of your professors. When applying to medical school, a good recommendation letter is a game-changer.
It's not an alternative to hard work, but it's a strong thing to have on your side. Another valuable asset for medical school applications is research work experience. That's why getting a position in a laboratory is always a good idea (the connections will help you get there, too).
MCAT
You've probably heard the term on a TV show or in a movie before, but if you haven't looked any deeper since then, here's why it's important. The Medical College Admission Test is an excruciatingly long test designed to assess how you would perform in med school. Because graduation rate is important for prestigious schools, the higher you score, the more likely you are to be considered as a suitable candidate.
Ideally, you'll want to take the MCAT while still in college, but not so early on that you're unable to grasp most of the information covered on the test. When it comes to preparing on a budget, independent study and online resources are your best option. If you feel like you need extra help, and have the financial means, go for a tutor or an MCAT course. Ultimately, as long as you score above 500 you'll be fine.
Medical School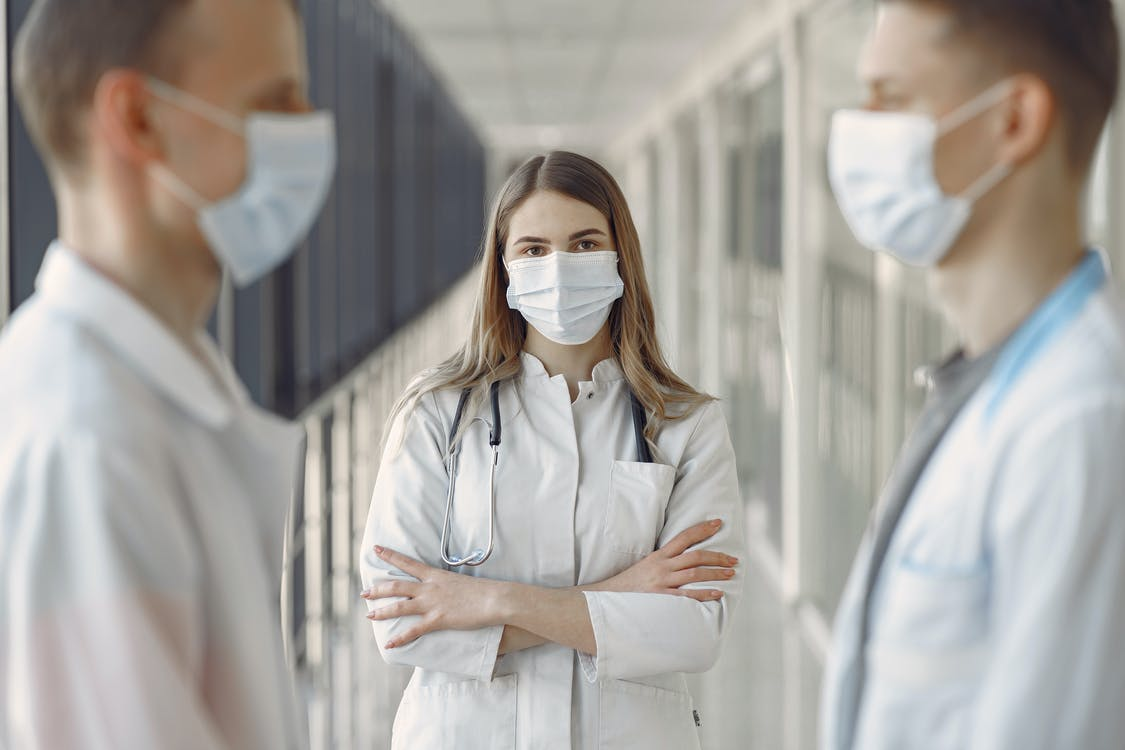 Once you've made it into medical school, you can breathe a little. On one hand, you don't need to fulfill any more requirements, but on the other hand, it's the hardest stage of all.
For the first two years, you'll be stuck in classrooms, then you'll be made to take the first level of the US Medical Licensure Exam. On the third, that's when the fun begins. The third-year is where you'll get to experience the available specialties in a hands-on manner. As for your fourth year, that's when you'll get to specialize before taking the second level of the licensure exam.
Now, the two steps you have left are finishing your residency (a hospital internship) and taking the final level of the licensure exam. It's a long, strenuous journey, but it's packed with its share of personal and financial gains.
Having seen the effort that goes into becoming an MD, you must already have a good idea of how much conviction it takes to follow this path. But, what you don't know is that no matter how determined you are, there will come moments where you question your whole journey. It's perfectly normal. All that matters is that you learn to replenish your energy and motivation after every moment of hesitation. That's what will keep you going.