How You Can Get Paid On Twitter
If you didn't know, there are companies out there that pay you per click when you tweet links that your followers then press. Today, we´ll be listing the top ten websites that will give you the solutions on How To Get Paid Per Click On Twitter.
There are several ways to make money on Twitter but in this article, we'll be exploring How You Can Get Paid On Twitter with pay per click services.
1. Izea.com
Izea is a social marketplace that connects publishers and influencers with famous advertisers to give you good sponsored content for your tweets. This gives you pretty decent money for little amount of effort.
Website: izea.com
2. Social reactor
Social Reactor is dedicated to help real influencers with a lot of followers to earn money from their twitter profile. If you are accepted into their network, you can expect great marketing offers every day.
If you are one of the above, don´t hesitate! Easy money is waiting for you.
3. Adly
Adly is another ad service that lets you make advertisement-tweets that make you money. Although, you don't get paid-per-click as most others. Instead, you make a profile about you and your interests and then advertisers can choose your account to publicize a campaign. You then agree to post a specific number of tweets according to a schedule and then get paid accordingly.
Website: adly.com
4. Peopleperhour
This company is relatively young compared to the other websites which mean that the competition between the tweeters to get marketing opportunities is smaller.
5. amazon associates
Amazon Associates is an affiliate marketing service where you can promote for example amazon.com by simply sharing the link to on your twitter profile. The great thing is that if anyone buys anything after clicking your sponsored link from that website within 24 hours after clicking the link, you will then be paid a commission. Another thing you can do is to use your own link and shop at their website which technically brings you a form of discount.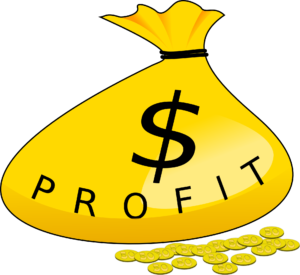 6. Clickbank
This is an affiliate marketplace that only wants to promote digital products. You can decide on what products to market depending on your page´s niche. If someone then buys from your link, it works similar to Amazon and you receive a commission.
 If you are a fan of affiliate marketing, this is something for you.
Website: clickbank.com

7. Paidpertweet.com
Get paid to tweet website links, press releases, products promos and much more to help companies gain exposure. You set the prices per tweet so make sure you set it wisely. Too high price and no one will want to market. PaidPerTweet allows you to monetize your social network accounts.
Website: paidpertweet.com
8. Fiverr.com
 Fiverr is one of the most popular freelance sites that distribute your digital services. By using this service tool you can sell services like paid sponsored tweets directly, design tweeter account banner for other people and much more. The only thing you have to pay is $5 as a startup fee but this helps a lot for getting clients.
Website: fiverr.com
9. kwerdo.com
Kwerdo is a website which helps you earn cash by posting promoting tweets. You get paid per click when you share a link. You can earn up to $0.85 per valid click according to Kwerdo.com
10. Seoclerk 
Seoclerk is another alternative to Fiverr. It has no price constraints of $5 along with great services.
We Hope you've learned How You Can Get Paid On Twitter and that you now understand a little bit more about how the process work.
If you enjoyed this article, don't forget to share it with your friends!