What Are The Top 10 Social Media Sites?
Social media is having a larger effect on us than ever before, and many people are spending hours and hours on different social media sites.
Below, we have listed some answers to "What Are The Top 10 Social Media Sites?".
Note that in the list, there are only social media platforms that offer their platform through a website and therefore, apps such as Snapchat is not included.
1. Facebook
Facebook is the biggest social networking site with the largest number of users in the world. Companies are spending a total amount of around $100 million on Facebook advertising per year!!
There are currently 1.23 billion active users on the platform so there is no question that it is an insanely large platform that has the possibility of affecting many people's lives.
2. Twitter
Twitter has 317 million monthly active users so there is no question if this is a large social media site. With a revenue of 2.21 billion USD in 2015, you can understand that businesses are fighting to be seen on their ads.
3. LinkedIn
LinkedIn is a social networking site designed specifically for the business community. The goal of the site is to allow registered members to establish and document networks of people they know and trust professionally.
LinkedIn has over 332 million users and is adding two new members each second.
4. YouTube
There are 6 billion hours of video watched on YouTube each month! According to an analyst, YouTube is estimated to have Revenues Of $27 Billion In 2020. YouTube has grown larger for each year and it is now more popular than ever.
5. Pinterest
There are over 70 million users on Pinterest. 80 percent are women and 20 percent are men. Pinterest marketing is also a great social media tool helping brands to grow rapidly. For businesses that target women, marketing on this site has shown to be extremely successful.
6. Google +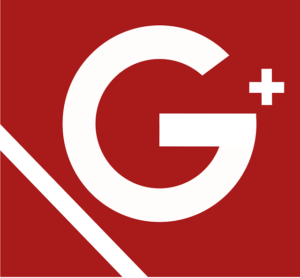 Google+ or Google Plus has 300 million monthly active users and is used for relationship marketing. Since its launch in 2011, Google Plus has been gradually moving towards being one of the most active social networks with hundreds of millions of people having active accounts.
7. Instagram
Over the years, Instagram´s importance in business marketing has grown stronger than ever and more and more businesses see the value of social media and especially Instagram. Why? partly because you have the opportunity to target your audience. There are currently more than 500 million active users on the platform but it is growing fast.
8. Tumblr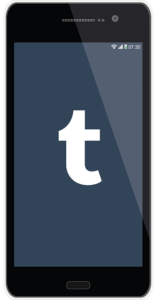 Tumblr debuted in 2007 as part blogging tool, part microblogging tool, and part social community. Tumblr is used for sharing mostly photos, videos, audio, quotes/texts. Tumblr has 110 million registered accounts.
9. Reddit
Reddit is a social news website and forum where content is socially curated and promoted by site members through voting.  There are sub-communities, or subreddits, that any user may create that are independent and moderated by a team of volunteers.
10. Flickr
Flickr is a form of social media for photos. You can upload them, organize them, share them, or discover new people and photos to connect with.
What do you think? Was it the sites that you thought and did you know the answer to "What Are The Top 10 Social Media Sites?" before this article? Comment below!