Do you create content? Do you know these 6 things?
Social media has proven to be tremendously effective for brands in marketing time and time over.
With that in mind, it's not strange that more brands than ever are trying their luck on social media (hint: it's not luck).
But in order to succeed on social media, you need content.
Content is what lays the foundation for success.
If you don't have content, you don't have a value proposition, and therefore you'll struggle tremendously with generating marketing results worthwhile.
But the truth is that you cannot just jumble something and share it on social media, then expect the content you posted to drive you any results.
With more brands than ever using social media, the competition for people's attention is tougher than ever, too.
And if you're posting average or below average quality content without putting much thought into it, you won't perform very well.
The social media content you share is the most important part of social media success, and you need to treat it like that.
Not something that you'll do in last minute.
If you look at the top social media accounts, you'll see that they all have something in common:
Amazing content.
And the thing is, no matter if you're putting great effort into your content, or are just jumbling something together, there are some things you need to have in mind with your social media content.
Otherwise, there's a great risk that you'll waste both your time and energy.
And no matter how much or little wasted time, wasted time is always wasted time.
Whether you've created a social media content strategy or not, this article is relevant to you.
In this article, you'll learn about the things that are important to consider before creating social media content, so you can generate the best results possible on social media.
Without further ado, let's dig in.
1. More content isn't always better
If you've created a social media content strategy, you have probably defined how often you are going to post.
And something worth knowing is that posting more content isn't always better.
In fact, what truly matters is the quality of your content, and the problem with posting often on social media is that it is often done by compromising quality.
Creating content is hard.
It is tremendously time-consuming.
This is why creating both high-quality content and a lot of content can be difficult, unless you have a lot of resources for doing so, of course.
The number of times you should post on social media differs between platforms and your audience, but as a guideline, I usually recommend that you should be posting at least once a day.
But.
If you don't have the resources for creating one piece of high-quality content every day, then don't.
If you are only able to produce one piece of high-quality content every other day, then do that instead.
The misconception is that the recipe for success on social media is posting often and that the quality of the content is secondary.
But instead, the truth is that the quality of the content you post is primary, and the number of posts you share is secondary.
The only catch is that no matter if you're posting often or less seldom, you need to do it consistently.
You might have a ton of content that you could be curating, but how much of that is really worth posting?
That's something you need to ask yourself each and every time before you share something on social media.
If there's one thing you should take with you from this point, it is that you shouldn't let quantity compromise quality.
2. What type of social media content is relevant?
It's simply not enough to share high-quality content.
It doesn't matter how incredible your cat-photo is if you're sharing it with a dog-loving audience.
The content you share must, therefore, be relevant to your target audience, and provide them with value in one way or another.
The foundation for doing this is understanding your audience.
It's hard to guess what your audience likes if you have no idea who they are or who you're targeting, right?
When you share content relevant to a specific audience – your target audience, you'll also start attracting those people.
And as a brand, having high numbers, such as follower count and total views is nice.
On paper.
But the goal of your social media efforts is to market your brand and ultimately help you sell more, right?
And let me tell you, you won't sell more if you're having an audience of people who couldn't care less about your brand – no matter if you have a thousand followers or a million.
The importance of relevance makes it crucial to research your audience before you start investing time in creating social media content.
When you can share high-quality content that is relevant to your audience, that's when you have a winning concept.
Before creating content, you should, therefore, ask yourself "is this relevant to my audience and industry?".
When you've been working with social media for a while, you eventually start to learn what your audience like and what they don't like, and indications like the engagement rate are foundational here.
But you should also remember that just because your social media content receives a lot of engagement doesn't mean that it is relevant to your brand or objectives.
3. Visual content is key to social media success
Different social media platforms are focused on different types of content, but what you cannot escape from is the fact that humans are visual creatures.
And no matter which social platform people are using, the psychology of visual content and how we humans resonate with it will always remain the same.
The facts speak quite clearly about the power of visual content:
With all of this in mind, it makes sense to put extra focus on creating visual social media content
On some social media platforms, like YouTube and Instagram, you don't really have a choice, because you can't share a post without using visual content, but on other platforms, you don't have to.
And the best part about this is that you can stand out from a lot of the content that isn't visual.
That's also part of the reason why a study found that tweets with photos result in 120 percent more engagement and a 350 percent increase in clicks to the tweet.
What's more, 85% of viewers are more likely to purchase a product after watching a product video. And since you're using social media for marketing purposes, you probably strive for increasing sales. Plus, Images produce 650% higher engagement than text posts.
When it comes to visual content, there are lots of different types you can choose from.
Videos and photos are obviously the most popular types of content on social media, but visual content like slideshares, GIFs, meme, and cinemagraphs can be used too!
The bottom line?
If there's one type of content you should focus on for social media, it is therefore definitely visual content.
4. Share social media content that brings value
I mentioned earlier that the social media content you share is your value proposition, and that's perfectly true.
But the thing is, you can share social media content that doesn't bring any value, and that's not something you want to strive for.
Together with crafting high-quality and relevant content, you also want to share social media content that brings your audience value.
Why?
Because when you are the one providing value, you'll have the leverage.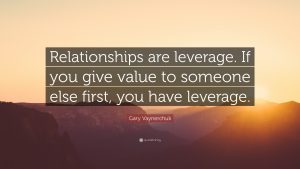 Plus, when you have something that other people perceive as valuable, you'll be able to attract more people to your brand.
In a way, sharing relevant social media content is similar to sharing content that brings value.
But the truth is that your content can be relevant but still not bring any value.
What is value, really?
The notion of value isn't as complicated as you might think.
It is essentially everything that your audience perceive as valuable.
And remember, just because your content is valuable to your audience, doesn't mean it will be perceived as valuable by someone else.
But what matters is that it brings your target audience value.
When it comes to bringing value to your social media content, the most popular ways to bring value are:
You can educate your audience with your content in a number of ways. From giving them a statistic that they didn't know about, to presenting X number of "did you know?". Knowledge is valuable, so if you can educate your audience with information they care about, it will be perceived as value.
Humans love to stay updated. To ensure that you're aligned with your brand and that your content is relevant, you want to inform about things that are related to your brand, industry, or just things your audience will care about. It can be everything from telling people about an event that is going on in your industry, or, it can be something that is a little more general, such as informing them that today is the day you turn back the clock one hour.
Most people go to social media to be entertained, so if you can entertain your audience with your content, your audience will perceive your content as valuable.
In order to do this, you want to research your audience to better understand what entertains them, and then present social media content that does just that.
If you can impact your audience emotionally, you'll be able to convey your points in a better way. Plus, if you can evoke an emotional response from your audience, people will be much more likely to remember your brand and your content, as well as take action, for instance, share it or engage with it.
Emotions are tremendously effective in marketing, and for getting your audience to do something, so if you can master the art of crafting content that both help you work towards your business goals, and impact your audience emotionally, that's when you have a winning concept. With the power of emotions, you grab the attention of your audience and get them to carefully consume your content.
Remember that if people don't feel like they're getting any value from your content, they'll be much less likely to stick around.
This is why you need to craft content that people actually want to consume. And you do this by
5. Engage with your audience
An important factor for social media success is engaging with your audience.
After all, social media is called social media, so it makes sense.
Engaging with your audience allows you to build deep relationships with your audience, and turn them into loyal supporters of your brand.
The best part is that there are two ways to engage with your audience.
First, you engage your audience by creating engaging content.
By creating engaging content, you can get your audience to take that first step, for instance leaving a comment on your post.
The other way is to interact with your audience one-on-one.
And when you've created and shared engaging social media content, you have lots of people that you can jump into a conversation with and start building your relationship with them.
When you engage with your audience, you build strong relationships, and those relationships lead to established trust, which, in turn, lead to more sales.
Think about it:
If people don't trust you, why would they buy from you?
So how can you craft engaging content?
Well, as the name suggests, engaging content is a type of content that encourages engagement.
It encourages your audience to take action and interact with you.
Examples of engaging social media content can be:
Polls
Posts that encourage debate
Posts that encourage your audience to share their thoughts
surveys
quizzes
games
contests
Not too long ago, Instagram introduced polls in Stories.
This is a tremendous way to engage your audience and make them more loyal to your brand.
Because rather than just looking and forgetting, you get them to perform an action, which makes them much more likely to remember you – as well as interact with your posts in the future.
Other social platforms, such as Twitter, also supports the use of polls.
6. You don't always have to create the content
It's true!
You know why?
Because chances are, your audience is already creating content for you.
And if they aren't, you can always encourage them to do so.
I am obviously talking about leveraging the power of social media content.
Because it is indeed powerful.
In fact, it is even more powerful than professionally created by brands.
Just look at these user-generated content statistics:
The bottom line?
In general, user-generated content holds a lot more trust than content created by brands.
Why?
Because people know brands have one goal:
to sell more.
And therefore, everything the brand does, it will be to help them achieve that goal.
But as the last statistic proved, you shouldn't only be posting user-generated content from your audience, though.
Instead, the best type of social media content strategy is one where people are exposed to a combination of professionally-created content and user-generated content.
Not only does UGC hold a lot of marketing benefits, it also means that you don't have to spend as much time creating content.
And since creating content is both time- and effort-consuming, this is great news for brands.