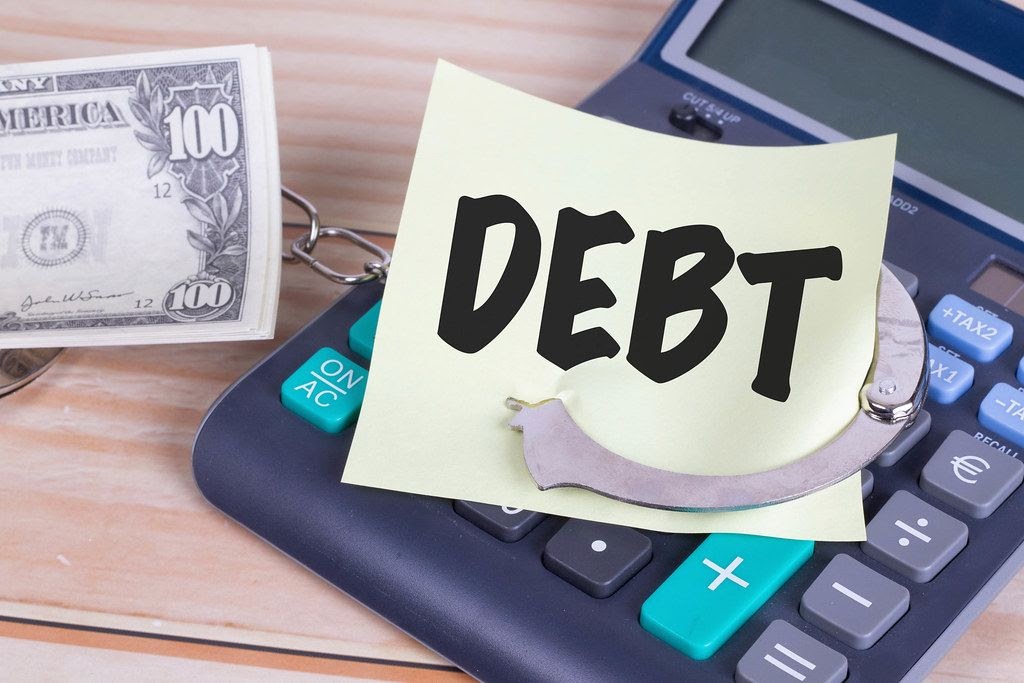 Are you overwhelmed by the growing mountain of debt that you can no longer manage? If so, you might find some solace in knowing that you are not alone in this predicament; many people around the world are struggling with repaying their loans.
Fortunately, there are numerous solutions available that enable individuals to eliminate various debts. Debt relief programs, for example, can provide assistance in managing your financial situation. Depending on your specific circumstances, creditors may be willing to forgive a portion or all of your loan. If you're looking to write off your debt, here are four legitimate options to consider.
Bankruptcy is a form of insolvency that allows you to write off unsecured debts if you cannot afford to repay them. However, you should know that some of your assets like a car or home may be sold to generate revenue to repay your debts.
This option should come as a last resort, but it also has some positive steps that can help you get relief while at the same time rebuilding your financial status. The other thing that you must know is that bankruptcy can appear on your credit history for about ten years. Additionally, the creditors should also agree before you choose this route to address your debt situation. You must talk to an insolvency professional before you choose this option to check if it is good for you or not.
If you have several debts, then you can consider applying for a debt consolidation loan. If you live in the UK, this solution can go a long way in helping you get rid of debt since it involves only a single, large loan. All you need to do is to search for a lender who can offer you a bigger loan and then consolidate all your debts. This will help you pay smaller debts quickly, and you will get some relief when you eliminate short-term loans that usually come with high-interest rates.
The advantage of getting a debt consolidation loan is that its interest rate is lower than short-term loans, store cards, and credit cards. The potential to pay your consolidation loan over a long period means that you could significantly lower your monthly repayments to a manageable level. However, you need to talk to a debt advisor to help you determine if this is the right option for you.
A debt management plan (DMP) is another viable alternative that you can consider to write off your debts. If you have experienced a reduction in your earnings, a DMP is an effective solution that can help you get rid of your debt.
For instance, if you encounter significant life-changing situations like illness or loss of a job, you can negotiate with your creditors to consider your repayment terms. Some of the things that your creditors may be willing to do include waiving off late fees, lowering your monthly payments, and deferring other payments. DMP can include a variety of loans like credit card bills, mortgages, vehicle loans, and many others.
However, you should know that a DMP agreement is not legally binding, and the creditors may change their terms and conditions. If you are interested in this option, you must first seek legal advice from professionals. You also need to be smart when dealing with creditors since they can decline your request.
Individual Voluntary Plan
An individual voluntary arrangement (IVA) is a formal agreement that you make with your creditors to offer affordable payments over about five or six years. With this plan, you can make a one-off payment then pay the rest of your debt over a certain period.
To make life easier, you should engage an insolvency practitioner to negotiate new payment terms with your creditors.
Again, this option might not be right for everyone since it only covers unsecured debt, and there are conditions that you must fulfill before it is granted. In other states, the option only applies to residents and there are finer details that you should understand first. However, the option does not include the sale of your home.
Dealing with debt can be overwhelming, especially when you reach a stage where you are no longer able to repay your loans. However, the good news is that there are different options that you can consider to write off your debt. Some of these solutions include debt consolidation loans, filing for bankruptcy, debt management, and individual voluntary plans.
You need to seek expert advice before you choose any of these options to weigh their pros and cons and choose the best solution for your unique situation.