5 Surefire Ways to Improve Your Facebook Marketing
Are you putting your efforts into Facebook marketing but don't get the results you were hoping for?
A lot of people struggle with this so it might feel good to hear that you're not alone.
You might be even more happy to hear that there are tips and tricks that you can use in order to get momentum in your Facebook marketing and finally achieve the results you've always wanted.
With these 5 Surefire Ways to Improve Your Facebook Marketing, you can do just that.
1. Get to know your target audience
It is impossible to get good results from Facebook if you don't know who you are going to target.
Getting to know your target audience is an effective way to learn how you can adapt your marketing strategy on Facebook to better please their demands and create content that speaks to them.
A great tool to use to learn more about your audience is Facebook Audience Insights.
With the help of this simple and effective tool, you can get a ton of information about your audience such as:
Demographics — Gender, age, education, lifestyle, relationship status, job and household.

Page likes — The top Pages people like in different categories, like women's apparel or sports

Location and language — Where they live and what languages they speak.

Facebook usage — How frequently are people in your target audience logging onto Facebook and what device(s) they are using when they log on

Purchases activity — Past purchase behavior (i.e. heavy buyers of women's apparel) and purchase methods (i.e., in-store, online)
This is a tool that a lot of businesses use on Facebook because it is so effective but you shouldn't forget about the good old conversations with your followers.
2. Create a strategy
This is only targeted towards those who have started with their Facebook marketing and still haven't created a strategy.
If this isn't you, you can continue reading number 3 but if you recognize yourself in this, we recommend that you continue reading this.
A good quote that supports the need of a strategy on Facebook is "Failure to plan is planning to fail". and let me tell you why.
Having created a Facebook marketing strategy increases your chances of success. Working without a plan is stressful. It also tends to be inefficient and ineffective.
A strategy helps you define what you need to achieve and what needs to be done in order to get there. A strategy will make your work with Facebook a whole lot easier and most importantly- less stressful.
Don't cut corners with this because you will face problems in the future that might had been able to avoid with the help of a strategy.
3. Define your goals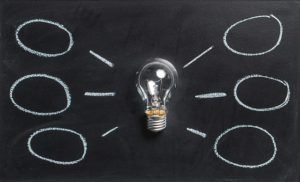 A part of creating a strategy is getting to know your target audience and that is why I brought it up as number one. Your target audience is not however the only thing that you should know about when creating your strategy. Your strategy also helps define answers to what you want to achieve with your Facebook marketing efforts.
Some common goals that businesses want to achieve are:
Strengthen brand awareness.
Provide customer service.
Generate leads and conversions.
Drive referral traffic
Build a relationship with your audience.
Make sure that you know what you want to achieve with Facebook marketing before you begin so you can see if it pays of or not and if it generates the results you were hoping for.
4. Measure your Facebook results
Just like the linked Facebook audience insights above, you also want to be able to measure your Facebook marketing results and write them down to see how your business page has evolved.
If you are using Facebook ads (which you should), Facebook's advert measurement tool isn't something you want to miss.
This tool gives you insights on a bunch of info such as:
Measure leads
Installs
Purchases
 Conversions
ROI
..And more to learn how your marketing decisions directly impact your sales goals.
By measuring your results, you can learn more about what works well and what doesn't. This is probably one of the most effective ways to improve your Facebook marketing because trying is always the best.
5. Decide on your Facebook core values
It might sound weird but deciding your Facebook core values can actually help you improve your Facebook marketing campaign.
By knowing your core values, you also make it more easy to decide what is okay what is not okay to post.
There are a lot of examples of businesses on Facebook that are very open with their core values as a way of marketing their businesses.
Some examples of common core values that are used in marketing purposes on Facebook are:
Care for nature- "For every product purchase, we plant a tree"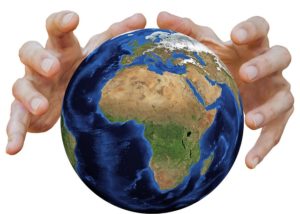 Care for animals- "We donate 10% of our profits to WWF"
Care for women's rights- "We donate 10% to prevent violence against women".
These core values can be integrated into your CSR (as they already should be) but now, you will be able to market your CSR on Facebook and in that way hopefully generate sales and trust.
How are you improving your Facebook marketing?
Do you have any special tricks to how you can improve your marketing? Let us know in the comments below!