Veloce – A smarter and faster way of storing your cards
Thank you for a successful Campaign on Kickstarter!
In 2015 we started developing our wallet created with one of the lightest yet enduring material on the market-carbon fiber.
Link to our Bifold Carbonfiber Kickstarter Campaign. Click Here.
Main Goal
Our focus is to offer a product inspired by the world´s super cars. This is the reason why we have made our wallet in carbon fiber. Our main goal is to mediate a product that gives the same luxurious feel as a sport car but at an affordable price.
Solving a huge everyday problem 
We all know how painful it can be to lose all your cards. Having to remember all the cards you have lost and then blocking them can cause a lot of stress. This results in you having to call to different companies, blocking your cards and making sure no one is able to use them but also ordering new ones which can take up to several weeks. Being without credit cards can be hard. I´m sure many of you recognize yourselves in this position. We have therefore come up with the idea to add a small yet very useful tracker in our wallet to solve a huge everyday problem for many which is losing their most important belongings. With just an app on your smart phone, you can easily track down your wallet and play a sound once you get close to locate it. The battery life on the tracker lasts up to a year and can easily be replaced.
 Small, yet stores a lot
The slim design of only 1 cm makes the wallet easy to store wherever you decide to keep it. Wether it is in your pocket or you bag, you will hardly notice it. The wallet has despite its ultra-thin design room for up to 12 cards and cash in 5 slots. Simply the best of both worlds.
Founded in 2015 in Stockholm, Sweden.
Our story has its beginning in 2013 when visiting the french Riviera for the first time. It was a boiling hot day in Monte Carlo, Monaco when we first strolled through the amazing city full of huge royal buildings but most importantly- sport cars. This is where the story of Veloce began. The ear-piercing roars from luxury cars passing by was almost consistent but this didn´t stop us from admiring the jaw-dropping beauties for many, many hours.
When studying some of the cars a little closer we discovered something they all had in common- Carbon fiber. We were all very impressed by this unique material for several reasons. The fact that carbon fiber is 3 times stronger and 5 times lighter than steel.
After this trip, we were incredibly inspired to create a product that would give the same feeling we experienced in Monaco, but it wasn´t until the end of 2015 that we decided to make our vision a reality. We started designing the carbon wallet with our main goal being that it would have the same luxurious feel as a supercar , but at a considerably lower prize. We succeeded with this by using the same sporty material that all the dazzling supercars had while making the design sporty yet very elegant. The result is simply a product that has the same reliability & high quality material that million-dollar super cars have.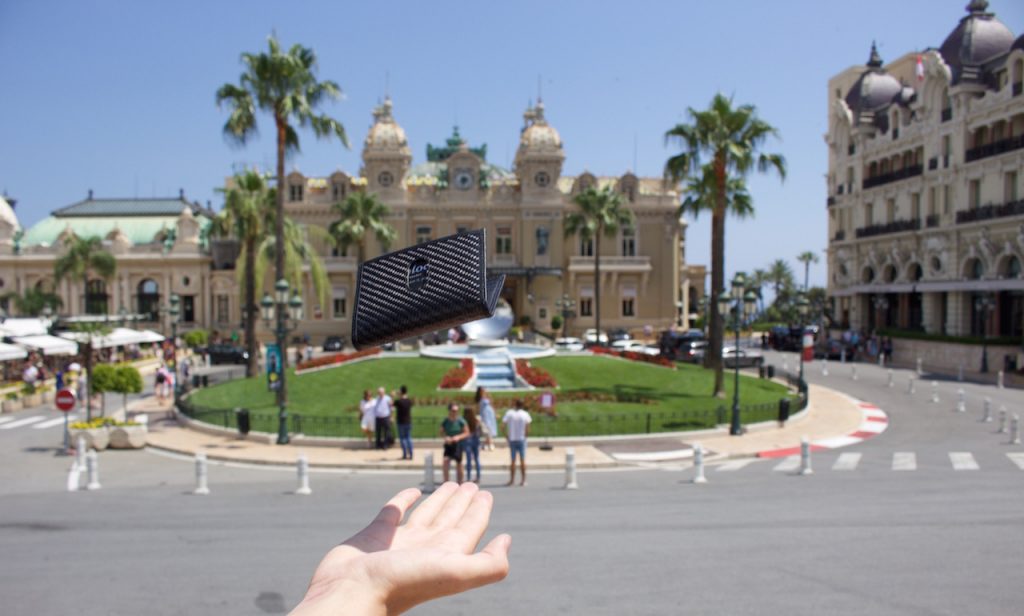 Wallet measures 7.5 x 10,5cm (2.95″ x 4.13″)
The wallet has a total of 5 card and cash slots. But can fit a total of 12 cards! Features an "easy access card slot that makes your most used card more accessible.
Features RFID-Protection.
Features a built-in tracker.
49 backers pledged kr19,510 to help bring this project to life.