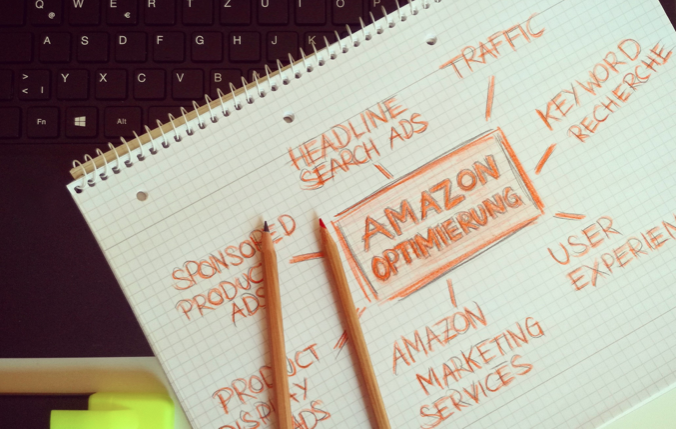 Local listings, also known as local citations, are essential for your business. Not only does your name in various business directories show you off as an authentic person to work with, but it also improves your local SEO. 
A study concluded that 78% of all the local searches on mobile and 61% of those conducted from laptops resulted in offline purchases. This finding sets the need for paying attention to
Put simply, when people look up your business, they search for one of the following things:
Your business location/address

 

Your phone number

 

Working hours

 

Driving directions

 

Reviews and reading
Special offers/coupons

 
Folks who are not directly searching for your business maybe indirectly looking for you. For instance, he may be looking for services or products that you offer, therefore, land at your store. 
Irrespective of the path that leads the prospect to you, you need to ensure that all your details are available on business directories that people trust. To get you started, here are 13 websites where your local business should be listed:
1. Google My Business
Your first and most important stop on this list of business directories is Google My Business (GMB). The choice makes sense because Google is the largest search engine with 3.5 billion searches made daily on average. In addition to its traffic, GMB gives your exact location to all users including mobile users, which is great because 82% of local searches come from smartphone shoppers. 
2. Yelp
Yelp is widely reputed for consumer reviews. 86% of people search and read online reviews. In fact, these reviews help them make up their purchasing mind with 92% of people becoming reluctant to buy a product that does not have any reviews. 
Therefore, you need to have your business registered at Yelp as it falls among the most trusted sources for online reviews. You should also bear in mind that the most reviewed categories on Yelp are restaurants, home services, and shopping. 
3. Yahoo local listing
Yahoo draws millions of searches daily. You can get a free listing for your business but a little sum per month can allow you to add a company description and photos. Amanda DeSilvestro shared on SearchEngineWatch.com, "Although Yahoo is no longer the search engine giant it once was, Yahoo Local is a great supplement to your local online strategy."
4. Bing Places
Bing stands second to Google when it comes to attracting visits. Thus, it is best to add details of your business in Bing so that your information is available to individuals who look up your name on Bing. Registration is free, fast, and easy.
5. Yellow pages
Yellow pages shares that it received 70 million visitors across its website version, YP.com and the YP app in 2016. It generates lots of daily online searches and is a great place for a lead generation, advertising, as well as detailed and performance data. Considering all these factors, having your business listed here is crucial.
6. Better Business Bureau (BBB)
The Better Business Bureau (BBB) platform allows consumers to search for businesses in a particular area. They can also sort businesses as per BBB accreditation. Hence, your business name here will help you gain your consumers' trust. 
7. MapQuest
MapQuest has been reigning the internet landscape from eons, having first appeared in 1996 as the first commercial web map service. As a business owner, this director is the bridge between your prospect and your company's physical location. 
8. Angie's List
Angie's List is another prominent website where you need to get your business listed. The profile is free to set. On top of that, Angie's List allows customers to review products and services. So, not only does it offer your basic business information to users, but it also presents your reviews. If these reviews are positive, you are likely going to attract significant business. 
9. Manta
Manta boasts itself as one of the largest online resources that are dedicated to the progress of small businesses. It reports, "The Manta directory boasts millions of unique visitors every month who search our comprehensive database for individual businesses, industry segments, and geographic-specific listings." On top of that, it offers educational resources and marketing tools for you as well.
10. MerchantCircle
MerchantCircle is another free business site that strives to connect local businesses to customers and other small businesses in the vicinity. You can add your basic information related to your business on MerchantCircle. Additionally, you can respond to reviews on your product or service as well. A cherry on top of this is that you can include blog posts and photos of your company page here. 
11. Citysearch
Citysearch is a free site that lists bars, restaurants, hotels, spas, and other businesses in the US. Citysearch optimizes your information as it partners with MerchantCircle, Urbanspoon, and Expedia. Its mobile app is a pretty popular one. Moreover, as mentioned, tons of 'near me' searches are conducted via handheld devices, which makes Citysearch a good site to add your business information. 
12. Hotfrog
Hotfrog is a free online director that attracts 1.6 million monthly active users. It can assist your business site in getting listed in Google search results. You can also include coupons for your customers, which are one of the items that customers actively search for. 
13. TripAdvisor
Lastly, TripAdvisor is a must business listing for any service provider in the entertainment and hospitality industry. Its net is spread wide in 48 markets worldwide, and it has a reach 390 million monthly unique visitors on average. 
These sites should help you cast your local net far and wide. If you're looking to add your business information to more business directories, then here is a comprehensive list of 57 online directories by HubSpot. 
About Michelle Joe: Michelle Joe is a blogger by choice. She loves to discover the world around her. She likes to share her discoveries, experiences, and express herself through her blogs. You can find her on twitter: @michellejoe524