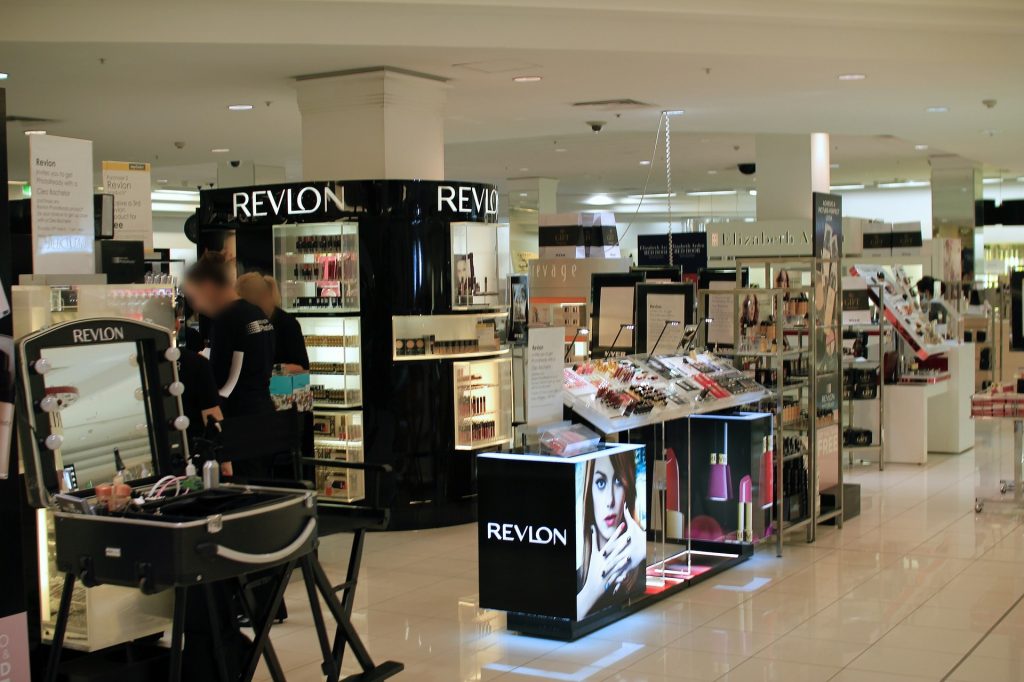 The cosmetics industry is a very competitive market, with both new and established brands playing the field. If you're planning to start your own cosmetics business, you could use the help of suppliers like Asian Beauty Wholesale. Aside from getting reliable suppliers, having brilliant marketing strategies and using online commerce can give you an edge in this competitive industry. 
Here are some ways of implementing new strategies in starting your own beauty e-commerce business:
1. Choose your target market
The cosmetics industry is a huge market catering to various cosmetic needs of people from different walks of life. Although it can be very diverse, there are general categories within the industry, including skincare, haircare, cosmetic makeup, massage services, perfumes, toiletries, and oral cosmetics.
Thus, choosing your target market is the first step in launching your own cosmetics business. Do you have a talent for styling hair? Then you can choose the hair care niche and start your own hair salon. Is promoting natural skincare products your passion? Then you can manufacture your own natural skincare products and sell them. It can be a wise idea to start by selecting a specific market and then doubling-down on that before you move on to other markets. For example, you may begin with ecommerce in latin america and then continue on to more markets as you have grown and established yourself within that market.
You can even choose to be more specific, especially when just starting out your own cosmetics business. For example, you may choose to launch your own natural skincare line, and you can base your skincare line from the Moringa oleifera plant. You now have a unique product that will differentiate and give you an edge among natural skincare manufacturers. Or maybe you want to go into the cosmetic makeup industry by offering nail art services using natural and non-toxic polish. As a rule, the more specialized your target audience, the more manageable your business plan and the better your income returns.
2. Knowledge of cosmetic industry regulations and standards
Before starting your own cosmetics business, it is important to have a solid foundational knowledge of your target market's industry standards and regulations, such as manufacturing and labeling laws, service rates, and safety standards. You must abide by these rules and regulations to legally operate a business.
Some resources to gain information about cosmetic industry standards include the Food and Drug Administration (FDA) for manufacturing and labeling guidelines. For those wanting to launch natural-based and chemical-free products, certification from the Natural Products Association (NPA) is recommended. Gaining certification from groups like People for the Ethical Treatment of Animals (PETA) is good for certifying your products against animal testing.
Product certifications may also vary per country. Some of the most widely-recognized cosmetic industry certifications include EcoCert (France), Certech (Canada), Soil Association (UK), and Australian Organic (Australia).
Obtaining a cosmetology degree is ideal for professionals who want to work in the cosmetics industry. Gaining credentials by taking short-term courses, licenses, and certifications are also helpful in boosting one's edge in the beauty industry.
3. Generating sufficient capital
You can never do your own business unless you have some funds and capital at hand. However, setting a budget for your beauty e-commerce business will again depend on your niche. If you are planning to manufacture cosmetic products, then you may have to set aside a significant sum of money for buying raw ingredients, product containers, and labor. If on the other hand, you plan to sell cosmetic services (e.g. hairstylist), then you may plan to freelance and focus more on gaining clients. 
A good rule of thumb is never to spend more than what you can afford to lose. When planning to manufacture your own product line, you may start with just one or a couple of products, and it is advisable to do a market test first by selling your products among friends and limited audiences to generate enough funds and feedback simultaneously. Then you may expand and diversify when you gain more income and clients. You can prevent losses and gain traction this way.
For starters you can even look for private label makeup companies, not only is this more beginner-friendly also this is a good way to save more of your capital to other areas like marketing.
4. Develop an effective marketing strategy
Putting your beauty business online is a great way to generate more income and clients. The first crucial step in online commerce is creating an accessible and user-friendly website where your potential clients can know, choose, and purchase your products and/or services conveniently, from the comforts of their smartphone, tablets, or PC. Thus, make sure to design your website well so your customers can easily navigate through and purchase your products online.
The second functional use of online business is marketing. Putting up a blog and using social media platforms for increased exposure are brilliant online marketing strategies. Social media platforms such as Facebook, Youtube, and Instagram help you reach more audiences when your base clients voluntarily share and advertise your products and services to their own circles.
The cosmetics industry is a highly competitive venture. Right market targeting, budgeting, and effective marketing strategies are crucial in successfully launching your own beauty business online. Follow these tips to help you in your beauty e-commerce business and you'll be on your way to making the next big e-commerce. Good luck!