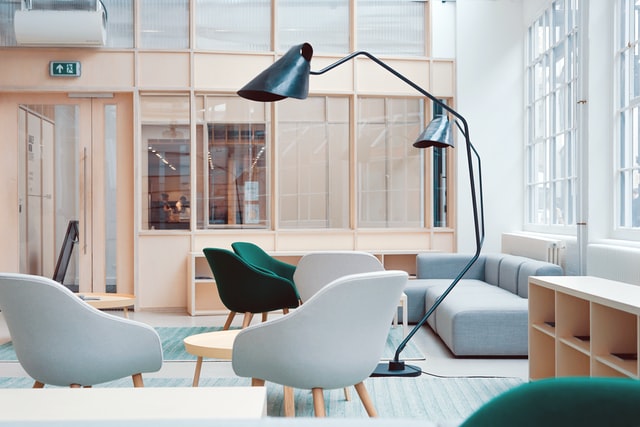 When it comes to starting your own business, the furniture industry is an ever-expanding field full of opportunities. In this article, we will explore how to start your own furniture business. We'll discuss the necessary steps to get your business off the ground, as well as some tips to help you succeed. Keep reading to learn everything you need to know about starting your own furniture business.
Use the Right Software Solution
When you're starting your own furniture business, consider investing in furniture store software. This business software is flexible point of sale, accounting, and inventory management software designed specifically for the Home Goods Industry. It's an all-in-one business management solution made just for furniture stores.
The software is perfect for businesses who want to manage their sales, accounting, and inventory all in one place. This software is also great for businesses who want to track their sales and inventory levels in real-time. Additionally, this software makes it easy to manage your business's finances by providing detailed reports and invoices.
The best part about this software is that it is customizable to fit the specific needs of your furniture business. Whether you're a small business or a large business, this software solution can be adapted to meet your unique needs.
If you're looking for a comprehensive business management solution for your furniture business, then furniture business software is the perfect choice. This software will make managing your business easier than ever before.
Pricing Your Furniture
When pricing your furniture, you'll want to take several factors into account. One of the most important is what type of furniture you're selling. If you're making high-end pieces, for example, your prices will naturally be higher than if you're selling more mass-produced items.
You'll also need to consider how much it costs to produce each piece of furniture. This includes the cost of materials and labor, as well as any additional expenses like shipping or advertising. Be sure to factor in a profit margin so you can make money on your sales!
Finally, don't forget to consider the competition. If there are other businesses selling similar furniture in your area, you'll need to price your products accordingly. You may even want to undercut your competitors' prices in order to attract more buyers.
Set up an Online Shop or Sell Through Retailers
When starting your own furniture business, there are a few different ways you can go about selling your products. You can set up your own online shop, sell through retailers, or use a mix of both methods. Each has its own advantages and disadvantages, so it's essential to weigh them all before making a decision.
Setting up an online store is a great way to reach a large number of customers without having to invest in physical store space. It also allows you to keep complete control over your prices and inventory. However, it can be expensive to set up and maintain an online store, and it can be difficult to stand out from the competition.
Selling through retailers is a more traditional approach that has the advantage of getting your products in front of lots of potential customers. However, it can be difficult to get your products into stores, and you may have to accept lower profit margins to stay competitive.
A mix of both methods can be the best option if you want the benefits of both approaches. Selling through retailers gives you immediate exposure to lots of potential customers while setting up an online shop lets you reach buyers who wouldn't normally come across your products.
Start Your Furniture Business
Starting your own furniture business is a great way to be in control of your own career, make your own hours, and make a living doing something you love. Whether you're considering ideas for female entrepreneurs or male entrepreneurs, it can be a remarkably rewarding experience, but it does require a lot of hard work and dedication.