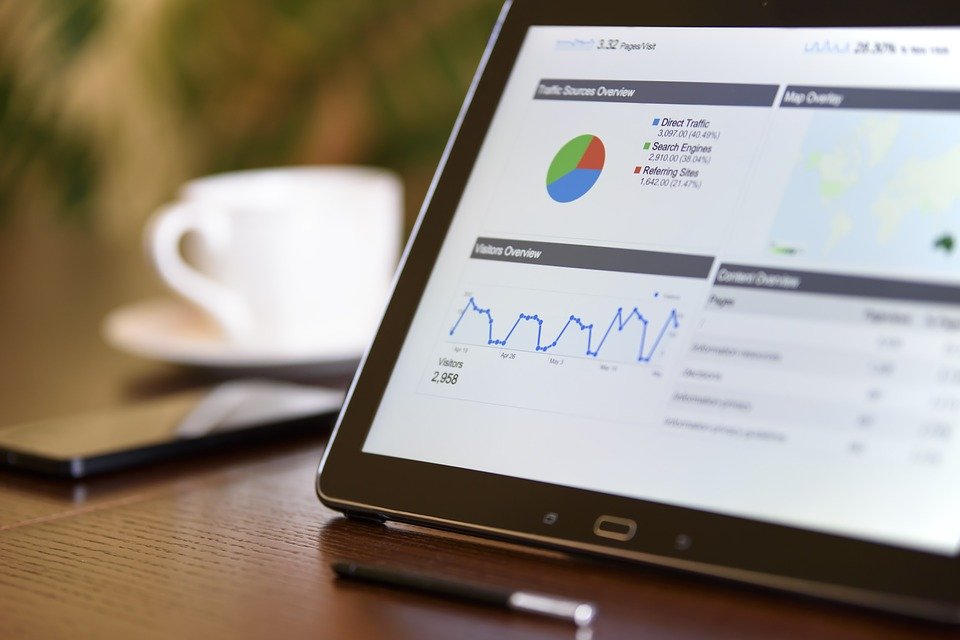 Whether you are in the process of launching a new business or have completed the process of launching, the struggle begins when you have to promote and market your business. 97% of the people today get to know about new emerging companies through the internet. You can only aim to succeed and survive the intimal years of business if you know how to plan your strategies, manage the finances, and how you are going to market your products.
The customers and finances are the two most significant factors in the success or downfall of any business. If you have finances and do not have many customers interested in your brand, you will fail. And if you have a strong consumer base but lack the finances to fulfill what they want through your products, your business will soon collapse.
Opening a business is an overwhelming idea but sustaining it and letting people know about your existence is vital for you to succeed. Back in the days when digital marketing was not in trend, people would realize businesses' presence through newspapers or television advertisements.
No matter how good your services or products are, if you have failed to let others know about you, your business will stagnate. The brands that we know today were once under the shadows until they caught the spotlights. With technology and digital marketing trends, companies can let people know that they exist.
Marketing or promotion today has become easier than it was before. You need to identify your target audience and find their preference. It is way easier to float your message ahead to millions of people with one click through current marketing trends. You can also promote your business by giving away branded office supplies like stationery or notepads that the employees can use. 
You can get help from the following ideas to incorporate them as your promotional tactics to get your business to popularity. 
1.Write some content
Will you prefer a product with just a name on it, without any description or detail like what is suitable for you or why you should buy it? One of the most effective ways to promote your brand or products is to publish content about your brand and the facilities you offer. We all try to find some reliable proof about the product or services we are purchasing.
The more content people can find about a product, the more they get convinced about the product or its authenticity. Publishing engaging and relevant content on your webpage or any other platforms for your products will give a sense of reliability. 
2.Get your website made.
One of the essential things about promoting your business or product is to have your online existence. When people overhear about your business or brand, the first thing they would like to do is look for a page or any website to get more information about your services, products, and what you do. Creating a website is not enough.
Once you have a search engine-friendly website, it builds your online existence and gives the reader an insight into your business. 
3.Tell your story
When you have a business, building your connections with your customers is essential. Once you identify your target audience, let them know how it all started. Take them back to your journey and give them a walkthrough experience. You can post a video message and your story to let them know your brand and why it is unique and different from other brands.
Your story shall be telling them why they could consider you or how you can provide what they want. Do not emphasize your brand as it will sound self-promotional but connect it with the client's needs. Make them feel that you are the right choice for their taste.
4.Use social media
A significant portion of the world's population uses different social media platforms, and they rely on these forums for any information they want. It just begins with a single click, and you can get all the information you want. Get hold of social media platforms and promote your business on such forums to target as many people as possible.
You can add some discount offers with a click on your social media ad to attract more potential customers. No one denies a discount offer and gets a quality product at half the price. 
5.Collaborate with influencers
The digital era is booming with bloggers and influencers, and their fan base might be larger than your consumer base. Collaborating with influencers and bloggers to promote your product can get you, potential customers, with minimal efforts. Collaborating with blogger is just like spreading word of mouth.
Whatever they will recommend on their blog, their followers will trust them and may try to purchase or at least visit your website. The bloggers and influences have gained trust more quickly. People will barely rely on a product promoted by a celebrity as they get paid for the ads they shoot but promoting your product through influencers appear more genuine and realistic.
Conclusion
It is hard for any business, be it a small business or a multinational company, to achieve its target consumer base without any promotion.
Your company's existence is visible to you and your employee only, but how will you get the people to know about you? If you want help with the promotional tactics, visit your competitors' blogs and websites, assess their campaigns, compare what is lacking in yours, and update your tactics. Having flexible strategies helps you adapt to modern trends, but it also provides you enough room for changes.