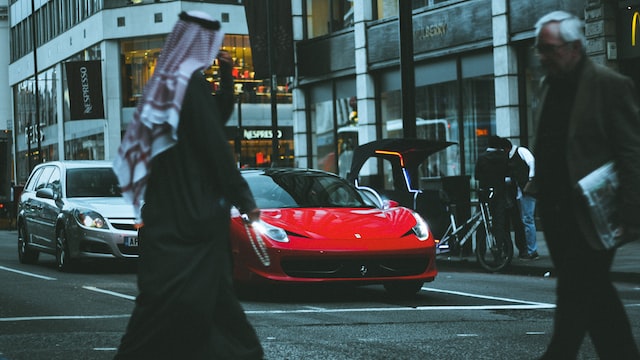 Consider several things before buying a new car for your business. You need to do a budget and know what you want to avoid ending up in trouble. You must consider what model and price range you are looking at.
What Makes a Car Ideal for Business Use?
When looking at cars for your business, you must be aware of the crucial details. With so many makes and models of vehicles on the market, it is hard to decide which is suitable for you. Always research before buying a new car.
It would be best to consider what is essential for your and your business needs. That said, what makes a car ideal for business? You must ensure you pick the right car for your budget and needs.
Affordable for your Business
The first thing you must do when purchasing a new vehicle, especially for business, is to calculate your budget. Knowing how much you can spend on a car is vital.
Buying a new car can be an ideal addition to your company unless you overspend. No one wants to see their business go in the hole. You must figure out your budget to discourage overspending and break your company.
Tax Benefits
If you purchase a new car through your company, you can use it for tax benefits. You can deduct oil changes, maintenance, tires, and other standard car expenses. Purchasing through your company allows you to write off the vehicle and general costs.
Think of the Future
The main cost of the car is one of many things you need to figure into your budget. Consider future expenses and immediate costs like insurance, maintenance, and repairs. Cars cost money to own. No matter how nice or careful you are, your vehicle will need care. 
Routine maintenance, like repairs, oil changes, or tire rotations, must be done regularly. You must service your vehicle often if you want your car to stay reliable.
Other things to consider for future costs could include insurance or car loan payments. There will be costs that you have to pay for simply owning the car.
Do Not Overpay for your Car
Before you go to the dealership, you must do thorough research. You should always pick the model and style you want before making a purchase. After you choose your make and model, you should look into the fair market value of that specific car.
Learn the fair value of the vehicle and negotiate. Some dealerships will overcharge or try to make you spend more. Do not let them! Do your research and bargain. Do not overpay for your vehicle.
Find the Right Make and Model for your Needs
One of the more crucial things to consider when purchasing a new car is the make and model. Many offer various options and add-ons. The make of your vehicle is the most crucial part of deciding what you should buy.
You must determine what make and model would be perfect for your business. You would not drive a dump truck for a catering business, right? That is why you must research what is best for your specific business.
How much Space do you Need?
What does your business do? Do you need cargo space for deliveries or a vehicle to get around? Deciding if you need cargo space should be your first consideration of what make and model to choose. Vans, SUVs, and the like are perfect for deliveries since they have cargo space. Cars and sedans are ideal for travel.
What is Important in Makes and Models?
The real question: What is essential to your business? Is it safety, affordability, reliability, or something else? Security is always important. You must know what is necessary for you and your business before purchasing.
You likely want a safe, reliable, affordable, and attractive vehicle. A stunning vehicle can catch consumers' eyes. With an attention-grabbing car, you will get more advertising.
A perfect car in use for business is the Tesla Model 3 Range. This car has five seats and four doors and is ideal for business use. The Tesla Model 3 could be great for businesses that do not need to haul or make deliveries.
This car has it all, heated front and rear seats, a built-in telephone, adaptive steering, and heated side mirrors. With an 8-hour charge to full battery, this could be the perfect car for your business.
Another ideal option for business is the Kia EV6. This option is suitable for companies that require delivering or hauling. With five seats and five doors, you and a few coworkers have plenty of room.
With 12 and a half-hour charge to full, the Kia EV6 is perfect for your business. Your coworkers will especially love the six-speaker audio system. Another bonus of this car is the free 7-year Kia Connect.
Conclusion
All in all, there are numerous options for you to choose from when considering a car for business. You must consider multiple things before purchasing, like the model and price of the vehicle. Always put safety first and choose wisely.