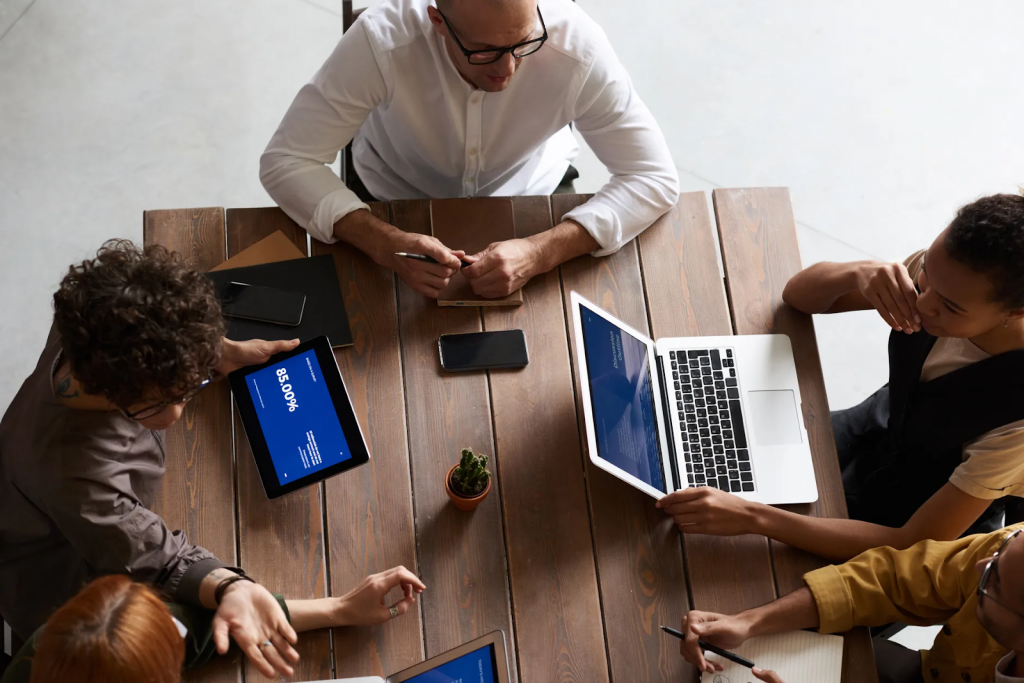 You're probably familiar with your company's HR department, after all, they probably played a vital role in hiring and training you for your current position. HR are also the people who ensure that you're aware of the health and safety rules at work, that you get paid on time and they could even be the people who fire you if you fail to comply to the rules.
It's easy to view HR as the department who brings you into the company and then promptly sees you out again when it's time for you to move on. With seemingly very little interaction between these two events, it's easy to misunderstand HR and what the role actually entails. Click the link for more information on HR systems for finance companies. 
What you might not be aware of, is that HR is there to help create a strong career foundation for employees just like you. They can help you develop your skills and encourage you to reach for career heights you previously thought weren't achievable. Believe it or not, employee success and achievements are one of the fundamental focuses of all HR departments. 
Here we'll explore how your HR department can help you achieve and succeed.
They'll give you career-building blocks
It's easy to think that your HR department is solely focused on the success of the company they work for. However, it's just not the case. HR wants to encourage proactive employees as much as possible, why? Because employees with goals and career aspirations are an asset to any company. 
If you want to become a team manager or work your way up through a different department within the company, then HR can help guide you through the process. Highlight which areas you need to work on and help you network between departments. Additionally, if management opportunities etc arise then your name is more likely to stand out and be brought forward as a candidate, thanks to your engagement with HR. 
They can guide you through personal problems
What happens at home can impact your performance at work. This is why HR employees are trained and invested in providing a safe and secure place for employees to disclose personal problems. Whether you're going through a tricky divorce, you're struggling as a carer, you have overwhelming debt problems or something serious is happening at work and you need to talk to someone about it, HR can offer help and advice where appropriate. They can also put you in contact with external people for you to speak to or put other systems in place to keep you safe at work.
Whistleblowing
Worried about a safety violation? Is someone behaving illegally at work, stealing, or threatening you? If something isn't right, then your HR department is there to help. Anything disclosed is always confidential. 
Finally, they can help you with your CV
Whether you've been made redundant and you need help with your CV and subsequent job hunting or you're ready to move up into another department and you want your resume to stand apart, HR can help you update your personal files and ensure you're in the best possible position.