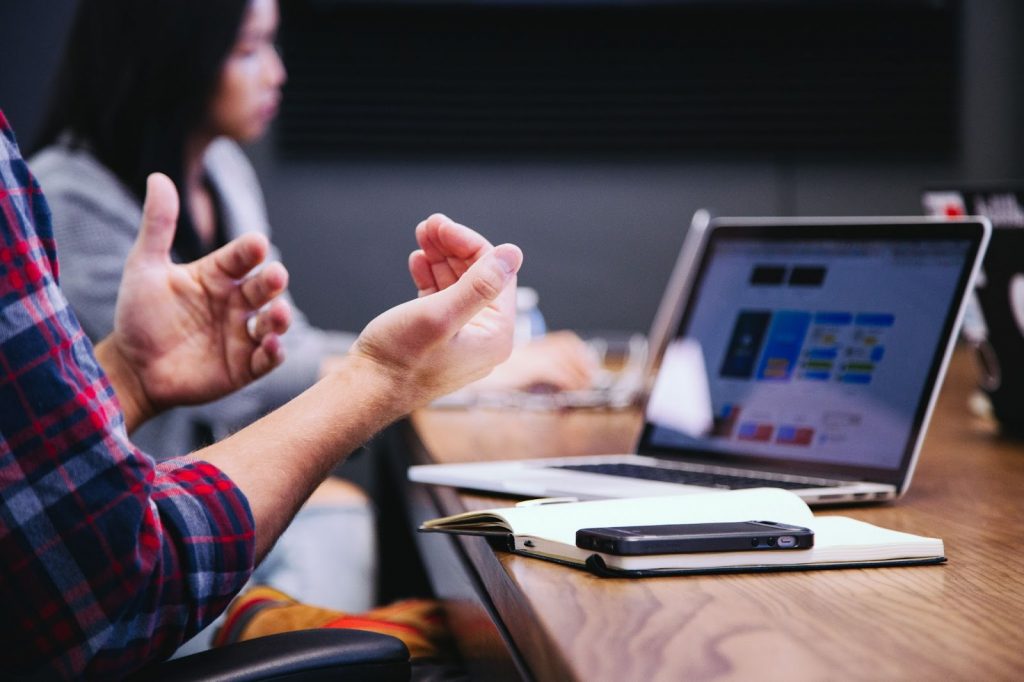 PowerPoint Presentations are an amazing way to combine your ideas and vision into a comprehensive presentation. Slideshows are an easy way to jot down the important pointers, so you have a base during your meetings.
However, creating the best presentations isn't an easy ride. It involves a lot of work, creativity, and understanding of the tools and resources available on PowerPoint or Google Slides. Your aim with the presentation is to create a visually appealing layout that entices your team and executives.
This article will walk you through a list of the top tips to perfect your PowerPoint presentations in no time.
1. Start with the Planning
When starting a PowerPoint presentation, don't go into the process with a blind eye. Instead, work on creating an outline. You want a list of pointers you wish to add and a list of creative elements you plan to spruce up the presentation with.
Since fonts and text greatly impact the presentation's visuals, having access to the Shapecloud World cloud generator is life-changing. You can create and download number of designs using this tool. You will no longer have to compromise with the few WordArt fonts available in the PowerPoint tools.
2. Select a Theme or Layout
One crucial attribute of a classy and minimal PowerPoint presentation has a consistent theme. The last thing you want is for every slide to have a different color palette and look. Not only does it make the presentation look mediocre, but it also takes away the "visually pleasing" concept from it.
So, when selecting a theme for your presentation, select just one and apply that to all the slides. You will thank us later.
3. Edit the Template Design
When you go to PowerPoint, there is a list of free template designs that are readily available for you to use. But does working on the same old template brings out your creativity? It possibly doesn't.
So, you can start with the template design as the base and then implement creative ways to change the overall look of the final template design. You can change the colors, the background design, the text placement, etc.
4. Focus on the Content
No PowerPoint presentation matters if the content isn't optimal. Your focus should be on integrating content that aligns with the audience's interest. If you don't want to crowd the space in the presentation, stick to simpler bullet points and explain the individual pointers in detail during your presentation.
This way, the audience knows what you will speak and will prepare themselves accordingly. When typing in the content, keep the typography in mind too. You want the font to be clear and visible, even to the people in the back. So, bold and crisp fonts are the best in that case.
5. Focus on Alignment
There's no bigger disaster in a PowerPoint presentation than poorly aligned content. Having everything aligned makes the presentation look chicer and more polished, something you will appreciate in the long run.
You can manually readjust the alignment so the images, texts, and the other elements in the presentation look good in the final presentation.
6. Create Custom Shapes and Images
When creating a PowerPoint presentation from scratch, why not put in some excess effort and utilize the shapes available on the platform? Creating custom shapes gives you an upper hand in optimizing the look of the final presentation.
Also, if you are adding charts and graphs, having an idea of how to create custom shapes and designs can be a game changer. Multiple options like Combine, Union, Intersect, Subtract and Fragment create the custom shapes.
7. Use some GIFs
Using standard images and texts is fine in a presentation, but if you want to add something new and unique to your PowerPoint presentation, we'd recommend using some GIFs. It is life-changing, not to mention that they also add an element of fun to the final layout.
We'd recommend you add some high-quality GIFs as reaction images or a fun element to a few slides. This will elevate the visual experience optimally as well.
8. Focus on Simplicity
Nothing beats simplicity and minimalism. Nobody is indeed stopping you from adding all the text, font, images, colors, and other elements into your final presentation. But, overdoing anything is going to cost you in the end.
Instead, focus on minimalism and simplicity. This allows your audience to focus on the main context of the presentation instead of getting side-tracked by the mound of distracting images and content.
Conclusion
What are some of the unique PowerPoint presentation tips that you swear by? Implementing these tips above can take your game up a notch without you needing to spare a lot of your time or money. We hope this article gives a comprehensive insight into all the tips that work.