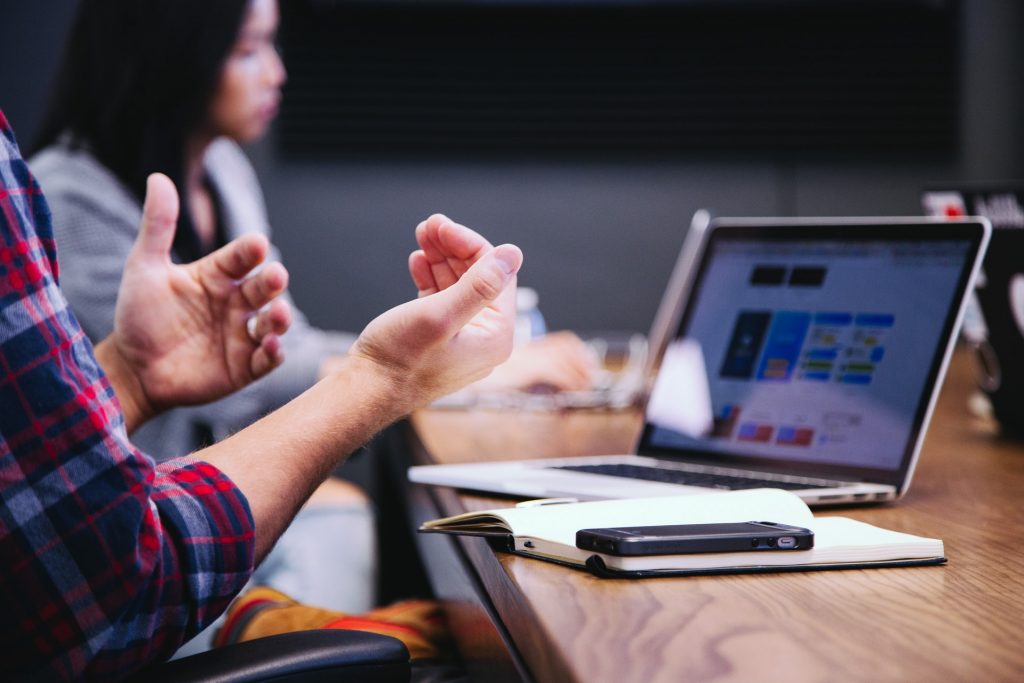 It's no secret that HR is a crucial part of any company in order to succeed.
The whole purpose of Human Resources, HR, is to ensure that there are basic processes for staff well-being and development so that they in turn can perform as well as possible and be as happy and satisfied as possible.
Many who do not know what HR does, associate it with internal disputes between employees or complaints, but HR tasks are more extensive than that and can vary greatly from company to company.
In start-up businesses and smaller companies with few employees, it may feel superfluous and unnecessary to hire an HR representative/HR manager to handle the staff. And in the case of small businesses with only a few employees, it may be enough for the manager to take care of all HR tasks until the company has grown bigger.
Do you need HR at a start-up company?
If you have recently started your company and do not have a lot of team members yet, it can be difficult to know what you can use HR for or when you should implement more of these processes in everyday life.
Even if you only have one employee, it is important that certain points are followed by taking care of your staff in the right way. This can be the key to making sure the company grows. Below we have listed the best tips for how to get started with the most basic HR processes.
Recruitment and retention
This is perhaps the most basic process to be able to ensure the company's growth; to find the right talent and retain them. In HR, this is often called Talent Retention, it is about the importance of being able to retain talent within the company and help the staff grow.
It is not always easy to retain staff, and there are no exact guidelines for how to do it, but listening to your staff and getting to know them will help you find where their strengths can best be used within the company. It is also important to reward good efforts or milestones and to offer training so that employees can continue to develop and improve together with the company.
Work environment and culture
It is crucial that your employees feel comfortable in the workplace when it comes to talent retention. Make sure you listen to your employees' needs and desires about what they think would help them work better and develop within the company.
The employees create the corporate culture together, having a community in the workplace is important in whatever sector you work in. Create events for the staff, celebrate birthdays, and arrange after works to increase work ethic.
In HR contexts, different analysis systems can contribute to making conditions in HR areas. From a cultural perspective, HR can, with the help of its data, contribute to offering and employees the probability of remaining engaged in their work, their ability to increase competence and develop skills in the industry, and opportunities to stay in a position for a longer period. In these cases, a lot of companies take help from a hr software development company to manage every step of the HR process.
Predictive analytics is a technique that "learns" from existing data and uses this to help companies and organizations quantify qualitative data by scoring different areas that need to be measured, showing and probability events.
Why is it important to have HR analytics?
HR analysts are crucial to understand how employees respond to the organization's policies and work environment. This is really a wide topic, but as technology improves, more and more practical and useful software becomes available that helps companies in predictive HR analysis, allowing you to use historical personnel data for the future.
With the help of tools for making analysis, HR professionals can gather accurate and important insights into current HR processes, for example: how employees interact with their work and their impact on the business and deliver an exceptional, personal employee experience.
Predictive analytics will be crucial to HR's success, and it's therefore crucial to corporate success in 2021. The speed has increased with which COVID-19 has accelerated automation and thus technical changes in companies, and contributions to tightening in most major industries, which means that employers to an even greater extent than before must be able to detect shortcomings and opportunities within them arise.
Advances in HR technology have shown the importance of predictive HR analytics to "Employee Journey", which was once considered an isolated business area. It is noteworthy that HR is not only a function in the core business but a meaningful contributor to the organization's growth.
Smoother payroll system
The introduction of predictive and more automated analytics allows HR professionals to develop better continuity throughout their team. For example, certain problems, employees who cheat with the time accounting, waste of company resources, and bonus deviations, are very common in many organizations. These errors can be remedied effectively through a systematic, data-driven analysis plan, which can ultimately save companies valuable time and money. 
Better Leadership Assessments
The ability of managers to lead is crucial in many cases. It is important to follow up on employees' performance and measure leadership potential among current employees in order to pave the way for a sustainable future. Many organizations have internal assessment processes to ensure leadership potential. Predictive Analysis and related data collection can provide a data-driven system that can analyze employees' characteristics and find potential leaders.
Proactive retention of employees
While staff turnover is normal to some extent – for many companies, organizations should minimize turnover risks by predicting the retirement of high-performing employees. The resignations of employees can dramatically affect a company's results. It is up to HR managers to closely monitor employee satisfaction levels. Apart from just tracking how happy and satisfied current employees are, organizations must also focus on measures to identify gaps in skills and develop learning accordingly.
Risk management
With the help of predictive analytics, HR professionals can anticipate potential risks within their organizations in the past, enabling better management of inappropriate reactions, reducing poor team performance. If you use measurable analysis, it may also be possible for employers to find the root cause of the problems, allowing for an easier transition to a specific factor, whether it is training for employees or higher up in the hierarchy.