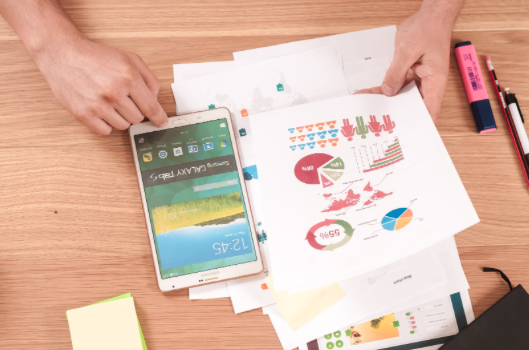 Most businesses don't have millions of dollars allocated to in-depth marketing campaigns that can span across markets, industries, and continents. In fact, a majority of businesses have a very limited marketing budget, so it's important to maximize each and every dollar to get the greatest return on your marketing investment. Grassroots marketing is a strategy that virtually any business can use to effectively boost their business' presence in the marketplace without going over their marketing budget.
Instead of focusing on a large audience for marketing efforts, grassroots marketing allows you to start small, with a limited targeted audience. What starts off small can lead to impressive results, taking your business to an entirely new scale. In our comprehensive grassroots marketing guide, we'll show you how you can implement a grassroots marketing campaign to maximize marketing results and reduce your marketing budget.
Grassroots Marketing Basics
As we mentioned, grassroots marketing allows you to start small and quickly expand to a larger customer base. Grassroots marketing typically involves unique promotional tools and marketing efforts that set you apart from your competition. It's important to choose your initial target audience carefully. Choosing a small group of influential consumers is important for spreading your brand across a larger customer base.
The idea is to effectively hone in on a small subset of your target audience, produce a product or service that exceeds expectations, and allow that small group of influencers to work on your behalf with word of mouth marketing. Word of mouth marketing is one of the most powerful forms of marketing available, and it all starts with having reliable products and services.
Selecting Your Target Audience
Depending on what industry your business is in, your initial target audience may be well-known influencers in the industry or a small group of loyal customers that frequent your business. If you're not an established business, or you're a large business with a lot of frequent customers, what methods can you use to choose an initial target audience to ensure a successful grassroots marketing campaign?
First, as a business that doesn't have an established customer base, it may be best to target influencers in your market. Social media is a great place to start. Simply reaching out to social media influencers that may be interested in taking part in an initial product or service launch in order to promote your product can prove to be a more successful tactic than you'd think. It takes just one person to take your grassroots marketing campaign from a small, localized effort to a national marketing campaign.
For larger businesses that have a substantial customer base, grassroots marketing campaigns are a great way to build interest in a particular product or service that is launching. By selecting a target group of customers that may interact with your business frequently or purchase a lot of your products or services and allow them to become part of your grassroots marketing campaign, you can create a sense of exclusivity that customers are willing to pay a premium to be a part of.
Cost and Implementation
Unlike expensive advertising campaigns, marketing tactics such as pay-per-click campaigns, and traditional promotional efforts, grassroots campaigns are often much less expensive. The key to grassroots campaigns is to start small, and the sheer size of the campaign is enough to save your business significantly in marketing costs. Common grassroots marketing campaigns often include guerilla tactics that are subtle rather than being overt.
Limited printed advertisements, promotional giveaways, and exclusive invitations to closed events can generate excitement around your brand, products, and services. Grassroots campaigns are all about word of mouth and don't require significant marketing funds to be effective.
Organically Growing Your Bran
Paid marketing campaigns often equate to paid traffic coming to your website and stores. These customers may not convert to paid sales but end up costing your business more money with each click, impression, or printed banner. However, when implementing a grassroots marketing campaign in your business, you're focusing on generating traffic through word of mouth.
When customers hear about your brand and business because they were referred to it by their friends and family, they are much more likely to purchase something from you because they trust that referral. Customers who click on an online advertisement may not have that same initial connection with your brand than those that come to your business after hearing about your products and services from friends and family.
Grassroots marketing also focuses on a close relationship with a targeted segment of your customer base. It's important to foster that relationship long after the marketing campaign is completed to ensure customer loyalty. If you don't begin your grassroots marketing campaign by understanding your target customers, what they need, and what they expect from your business, your campaign won't be nearly as successful.
Taking Grassroots Marketing Online
There are tons of ways to implement grassroots marketing campaigns, including strategically-placed advertisements that draw in customers, targeted promotions, and exclusive events for a select group of customers. Storefronts can also use different interesting signs that can catch the attention of passersby and potentially grow your customer base. consistently over time.
You can also utilize grassroots campaigns online. This can be done by uploading videos to social media sites, posting comments on popular websites, and update your website to generate new organic traffic. There are billions of active social media users online every day, and with business tools that allow you to search for specific groups of customers around the world, you can reach an entirely new audience while still implementing an effective grassroots campaign.
Brick and Mortar Locations
If you haven't put much focus on your online presence, you can still make a lasting impression on customers in your area using targeted marketing signs, local promotions, and fun events at your brick and mortar store. Be unique, focus on your target customers, and allow your high-quality products and services do most of the marketing work for you through word of mouth marketing.
Lara Douglas is a young woman who loves interior designing and home decor. She is passionate about new trends and fashion forward home décor ideas. She regularly posts at Neon Signs Depot.