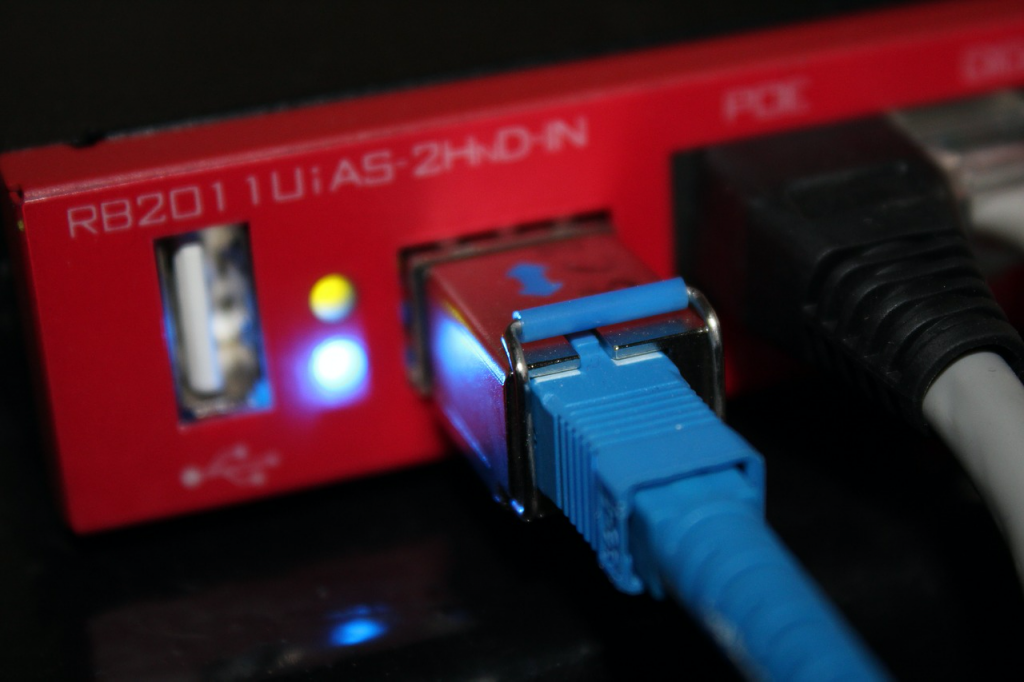 Whether you're starting a new business or upgrading an existing one, you may have considered leasing business equipment. There are huge benefits to leasing business equipment and in this article, we are going to share a couple of great examples.
From dedicated high-speed internet lines to brand new laptops, the possibilities for leasing are almost endless and are a great way to improve your office setup. So, let's dive into the fundamentals of leasing business equipment and explain why it could be right for you.
What Is Leasing?
First, a quick word on leasing itself. Equipment and other business essentials can be expensive, especially for start-ups or new businesses. Imagine the cost of filling an entire office with brand new equipment and furnishings alongside telephone, internet, and other running costs. This is a huge ask when you are starting out.
So, many people turn to leasing. Leasing is essentially like a rental agreement for your business. There are many different options, so whatever you need, it likely can be leased for a fixed-term contract length. This usually incurs very low initial costs, while spreading the expense over the rest of the contract period, which is a huge benefit for businesses with initial cash flow issues or company owners wishing to implement a strong budget with no surprises. Leasing provides long-term benefits, too, not just benefits for those starting a new business. We'll discuss these more in the following examples…
Business Internet Lines
If you didn't already know, business internet lines are dedicated data lines for your business – sometimes referred to as Direct Internet Access (DIA). They are separate to your phone or general broadband connections, and they are there to provide super-fast simultaneous upload and download speed.
To get a DIA line you would lease it directly from an internet service provider and it will be dedicated to your business premises only, allowing no other traffic to slow down your connection. Leasing from a provider in this way is like entering into any other phone contract. You pay the provider directly for the line, they maintain it, and you receive faster internet at your office than ever before.
Benefits of DIAs
Of course, the first benefit is simply the speed of internet access you will receive. In theory, the more you pay, the faster the connection will be. So, for a company office requiring superfast internet, you may pay a little more, but the benefit far outweighs the cost. Another benefit of leasing a line such as this is the fact that you will actually receive the advertised speed and bandwidth.
With broadband, you may be sharing a line with many others which can cause your speed to drop drastically. Having a dedicated leased line means guaranteed speed and huge amounts of time saved. Also, when leasing your own line from a provider, you will have a guarantee of reliability. 24/7 monitoring, servicing, and on-call help will all be part of the package – something you would not get from a standard connection. As you can see, this sort of business leasing is clearly a strong choice.
Office Hardware
Another form of equipment leasing is to rent actual hardware. PCs, printers, scanners, and manufacturing machinery can all be leased as opposed to purchased. In fact, nearly 8 in 10 businesses used leasing or financing to acquire office equipment in 2015. Many offices choose to lease equipment for both financial and other reasons. 
Benefits 
As with internet lines, leasing equipment can improve your office productivity and speed by having the fastest and most up-to-date systems in place for a low upfront cost. Again, just like the dedicated internet, you will also receive ongoing support and maintenance when leasing
It is a regular occurrence that leased equipment comes with long-term 24/7 service callouts, maintenance, repairs, and remote assistance. Finally, many choose to lease for say a 2-year contract, as at the end of that contract you can renew your lease and get brand new, modern equipment. This means your office is always at the front of the queue for new tech as it comes out. So, once again leasing seems to make perfect sense in so many ways.
It is for these reasons that we think business equipment leasing should be at the front of any manager's mind when they are considering upgrading or launching a business. With 24/7 support, high productivity, low cost, and brand new tech, there is nothing to lose. Search your local area and see what leasing offers are available to you.