It is an increasingly digital world and customers are becoming increasingly demanding. At the same time, many businesses are finding it difficult to remain competitive in this rapidly changing environment. If you want to increase sales, as you should, you need to use technology to assist you at every stage of the sales funnel. It doesn't matter whether your biggest concern is lead generation or customer retention; there is a digital tool or strategy that can help you. Your specific needs may vary depending on the industry you're in or whether you operate in the B2B or B2B market. However, these are some solutions you may want to consider.
Become Punchout-Enabled
If you are a B2B operation, you have no doubt heard of Punchout Catalogs. A prospective customer may have told you they only work with suppliers who are so equipped or perhaps you've heard that other firms in your industry are investing in this solution. This is one instance in which you should follow the crowd. Becoming Punchout-enabled can improve your chances of securing larger contracts while improving your organization's efficiency. Sometimes, it's the only way you can do business with government entities or very large organizations.
Punchout has been identified as a game-changer in e-procurement. It is a software application which allows buyers to access a supplier's website from the buyer's procurement application. Buyers who want to order products leave their company's procurement system and go into the supplier's online catalog. The two systems remain connected, but the transaction occurs through the buyer's system.
More and more organizations are insisting on Punchout because it puts them in a better position to better track their spending and streamline their workflow. If you want to be competitive, you need to be Punchout-enabled.
Embrace Automation
Automation isn't just for factories or high-tech establishments. It can also be of great benefit to salespeople since it reduces the time they need to spend on repetitive tasks. Your sales team is most effective when members are engaged in actual selling. If you automate the routine tasks, they can focus on generating leads and closing sales.
Consider using customer relationship management (CRM) software that can send automatic, personalized emails and follow-ups to prospects and leads.  You can use templates to make the process even easier. Another option is to automate your voicemail messages and lead tracking and sorting. Automation can play a major role in managing leads and converting them into customers.
Utilize Live Chat 
Customers are increasingly coming to expect a live chat function from every website.  They want to have real-time conversations while they browse. Providing such a feature ensures customers get the help they need regardless of which stage they're at in the buying process.  In the not too distant past, people were willing to send an email and wait a few hours for a response. That is no longer the case. If you take too long to respond to a query, you could lose the sale. You'll find that providing a live chat agent costs less than a traditional customer service agent who handles emails and phone calls. Also, live chat agents can handle as many as six customers at one time. 
Get a Modern POS System
Modern point-of-sale systems can help you to improve retail sales. If you have a storefront, you should be exploring advanced payment options like cryptocurrency and near-field communication. Payment systems have evolved from cash to card to mobile payments and you need to stay current if you don't want to lose customers. 
Modern POS systems also give businesses the ability to better manage their stock and automate the ordering process. When inventory drops below an established level, the system orders more products. This limits the possibility of losing sales because you don't have the desired item in stock.
Step Up Your Social Media Presence
You probably don't need to be told that you should use social media to promote your business. However, it may be helpful to remind you that you need to choose the platform which best supports your business. Many business owners believe they need to be present on every platform, but this isn't the case. Building a brand on social media takes time, effort and money so you want to make sure you're using your resources efficiently. 
One key thing to remember is that you should go where your target market is. Also, you need to think about the product or service you offer. If it is highly visual, Instagram may be best. However, if you offer professional services in law or accounting, a blog or optimized LinkedIn profile is a great idea. Regardless of which platform you choose, remember to focus on offering value to the customer. Interact with them, answer their questions, and seek their feedback.
Offer Free Wi-Fi
Coffee shops aren't the only businesses which should consider offering free wi-fi. Rather, providing an Internet connection is a smart way to get people to frequent many types of operations. Customers often choose which businesses they will patronize based on whether they offer free and fast wi-fi. This is especially the case with restaurants or laundromats where people spend a fairly long time. Giving customers what they want gives you a competitive advantage.
Individuals tend to spend more money and more time in establishments which offer free wi-fi. Very often, they use the service to research your products and services and read the related reviews. They are likely to stay longer because they can be productive and remain connected. They are also more likely to recommend your store or business place to other people. Perhaps most advantageously, providing free wi-fi allows you to direct customers to your website, target them with advertisements, and collect their information.
These are just some of the ways you can use technology to increase your sales numbers. While some of your investment should go towards lead generation, keeping existing customers happy should also be one of your goals. Modern technology provides several opportunities for improving efficiency and meeting the needs of customers. Whether you target your products and services to businesses or individuals, an improved customer experience is key to generating increased sales.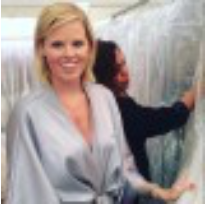 Melissa Stanley is a veteran tech writer and editor who has worked in several eCommerce companies so far. She has been covering technology online for over five years. She is Client Service Manager of PCGT – PunchOut Catalogs.