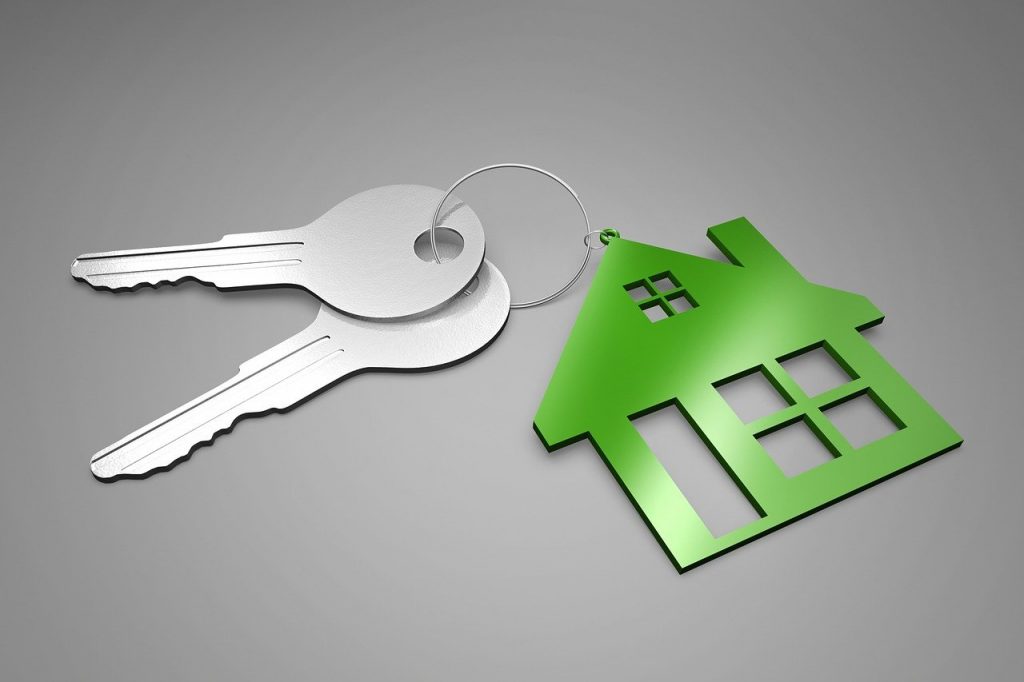 Becoming a landlord might seem like a great way to earn passive income every month. However, there's much more to running a property for tenants than you may realise.
There are many factors to consider when running a property of any size. And it's not just about keeping your tenants happy; it's just as much about keeping them safe. No tenant will want to rent a place that doesn't seem safe.
In this article, we'll cover a variety of tips to consider if you are a new landlord or if you are considering getting into the property market as a landlord.
Make Sure Your Property Meets Legal Safety Requirements
This should be a no-brainer but making sure your property is safe to inhabit is a vital part of any landlord and tenant relationship. When considering the safety of the property you will rent out, there are numerous factors to keep in mind, such as:
Electrical Safety
Keeping your property's electrical wiring and appliances safe is paramount to keeping any fire risks to a minimum. But checking everything yourself is not enough. Professional electricians – such as AC Gold – will be able to run a series of comprehensive tests for all things electronic in a property.
From every socket to every light fixture, it is important to ensure all electrical features are working the way they are meant to and within the standards set out in national legislation. Even things such as fire alarms and smoke alarms needing to be interlinked are very important.
This will reduce the fire risk of electrical components being faulty (and even save lives in a disaster), but it can also improve the overall energy efficiency of a property. This will, in turn, attract more potential tenants.
Water Safety
Ensuring the plumbing of a property is working correctly is critical to maintaining the structural integrity of a property. Even a small leak over a long period can threaten the integrity of the floor, ceiling, and wall panels.
Leaks can lead to rot and mould, which can grow on and compromise the structural strength of a property. A freshwater source can also attract unwanted pests such as mice and rats, which is bad for renting.
Staying on top of water maintenance can help you avoid all this hassle. Employ a professional and get all your pipes checked before renting, just in case. The last thing you want is a lawsuit!
Perform Regular Inspections On Your Rental Property
Inspections may seem invasive if you are a new, first-time landlord. However, arranging regular and random inspections with your tenant or tenants is important to ensure the property is in good repair and stays that way.
It is also important to ensure your tenants are adhering to the rules and conditions set out in their contract. The last thing you need is a tenant taking it upon their own volition to nail a shelving unit to the wall or to begin modifying the property without prior written consent. This can even impact your landlord insurance.
Regular inspections will also help you keep track of current occupants and, again, make sure your tenants are not breaking the conditions of their lease agreement with you.
Make Good Trade Contacts
Maintenance and repair will be a must for any property, no matter its condition when you first purchase it. Weathering will take its toll, and sooner or later, you will need to get an aspect of the property repaired.
Having a good network of contractors will allow you to arrange punctual and reliable repair services for your properties when something goes wrong. It is also crucial to have connections in the trade industry for emergencies, such as burst pipes or clogged drains.
Having contacts, you know, may also keep the price of repairs and refurbishments low, compared to cold calling a contractor you don't know. In this respect, it is in your best interest financially to build up a network you trust.
Create And Maintain A Vetting Procedure
Vetting tenants should be second nature to you as a landlord. You will want to rent to tenants that have a good record of stability in the various avenues of life. Nobody wants to rent to a tenant that may be financially unstable.
Form a checklist of aspects to vet your tenant for and stick to it, no matter who they are or how nice they may seem. Once a contract is signed, it's signed, regardless of what was said or discussed beforehand.
Good things to look for are:
Job stability
A calm temperament
Financial stability
A tenant with a pet (pets show a degree of responsibility)
In Summary
Becoming a landlord is no easy feat, and there's far more to consider than just the aspects on this list. However, use this list as a starting point to begin your in-depth research into the process.
As a last word of advice, always keep paper and digital records of all your dealings. These will go a long way should any legal action arise from conducting business as a landlord.