As an entrepreneur, reducing your overhead is of paramount importance to your daily business operations. Now, this can only be done by a thorough re-evaluation of your expenses. There are no easier ways of telling an employee that you'll be deducting a certain amount from their salary just because it's becoming too expensive for you. 
So, this is out of the question. There are more viable ways you can reduce your business expenses and still manage to keep your loyal and hard-working employees, and among the
1. How Energy Efficient Is Your Business?
There are small changes you can make in your workplace to help your business become more energy efficient. You need to make it clear to your employees your energy goals and what you intend to achieve from it. You also need to provide them with conscientious strategies on how to go about it. Making your venture an eco-friendly entity is all that it might take to rescue your energy bills. But more needs to be done. 
Be sure the plan you are offered is the most efficient and least expensive. When you compare electricity providers, you'll be able to secure the best deal for you.
From a business perspective, an increase in your energy costs could be draining you financially. In line with what the expert energy analysts at Electricity Monster say, you might want to consider switching your energy supplier as they might be overcharging you or that they don't have the most updated rates. Either way, you have energy options out there that will be best suited for your daily business operations. Below are ways you can bring your electricity bills down. They include: 
Consider an energy audit.

Invest in more energy-efficient appliances for your workplace.

Turn off any bulbs and unplug appliances (phantom appliances) that are not in use.

Run fans instead of the air conditioning unit.

Set a monthly energy budget for your business.
2. Repair Leaky Faucets And Broken Pipes
Water is a natural resource but one that your business needs to pay for. The drips in the bathrooms, sinks or other areas where water is necessary will surmount to liters, and these can be areas where your money is going down the drain, literally. It's highly recommended that you enlist an experienced plumber for any repairs or installations for business premises.
This is because they have the expertise for it and will provide you with incentives on how to take care of your business plumbing. 
3. Insulate Your Workplace
Insulating is among the things that can make a huge impact on your workplace. It will help make the workplace safer and save you a lot of money on your heating and cooling needs. However, for rented spaces, you might want to consult with your landlord before making any drastic changes. If the building is insulated, you are safe. Insulating your business premises is not only a safety measure during winter but an important step that will help reduce your energy consumption. 
4. Go Green
There are so many ways you can lower your business utility bills. One of them includes using renewable and sustainable energy. Depending on your business's size and nature, there are so many renewable energy sources you can choose from. However, one thing to note is that this will be an investment you have to finance but, after that, you'll be at peace knowing that you can always switch to an unpaid backup energy source. Below are natural sources of energy you might want to consider for your business. They include: 
Solar energy

Wind energy

Biomass energy from plants

Hydropower
These non-renewable energy sources will only require a one-time investment and a series of maintenance routines to keep the equipment running at its optimal best. Nevertheless, you'll need to determine your energy needs as not all the energy sources will supply you with the power you might need to efficiently run your business.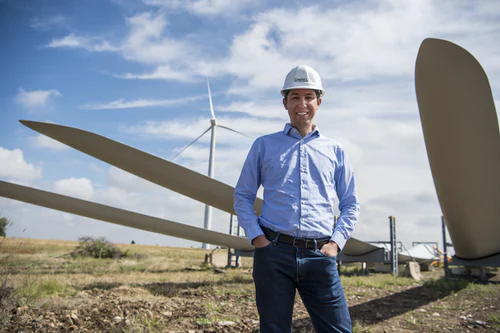 5. Automate With Smart Power Strips
By making your energy-conscious initiative, a team effort might help towards reducing your utility bills. But more needs to be done because of that one employee who keeps forgetting to switch off their computer or any other work equipment. Smart power strips are a modern tech to help power down your utilities whenever they are not in use. Other technologies that you might incorporate in your business to help lower your utility bills include: 
Smart motion sensing light switches

LED bulbs

Smart thermostats

Water and gas leak detection solutions
If you are running a business and have been experiencing high utility bills, then it means that there's something you are not doing right or that you've increased your production. An audit from the pros will provide you with insights into your energy usage. But you can rely on the above tips to bring down your utility expenses.