What makes a group of people working together be called a team? It's the familiarity, fraternity and most importantly the trust that helps strengthen the bond between colleagues. Without these qualities, the chaos is guaranteed. The absence of this bond makes a reserved group of workers with a lack of sharing of problems, and a hostile environment which ultimately results in poor performance. That's where corporate team building activities come into play.
To make sure that the members of a team know and trust each other enough to work together and produce better results, businesses invest in team-building activities. But there are times when people find a team-building activity more mundane than their work. So, what is the key to designing and conducting a team-building activity that pays?
What is a silent corporate team building activity?
Ever heard about silent corporate team building activities? Yes, they are real, and they pay off better than the traditional ways of organizing such events. Silent team building activities are held using high-tech pairs of headphones to listen to music and the instructions of the event unfolding. Apart from being comfortable for the users, there are many benefits of organizing team building activities with headphones.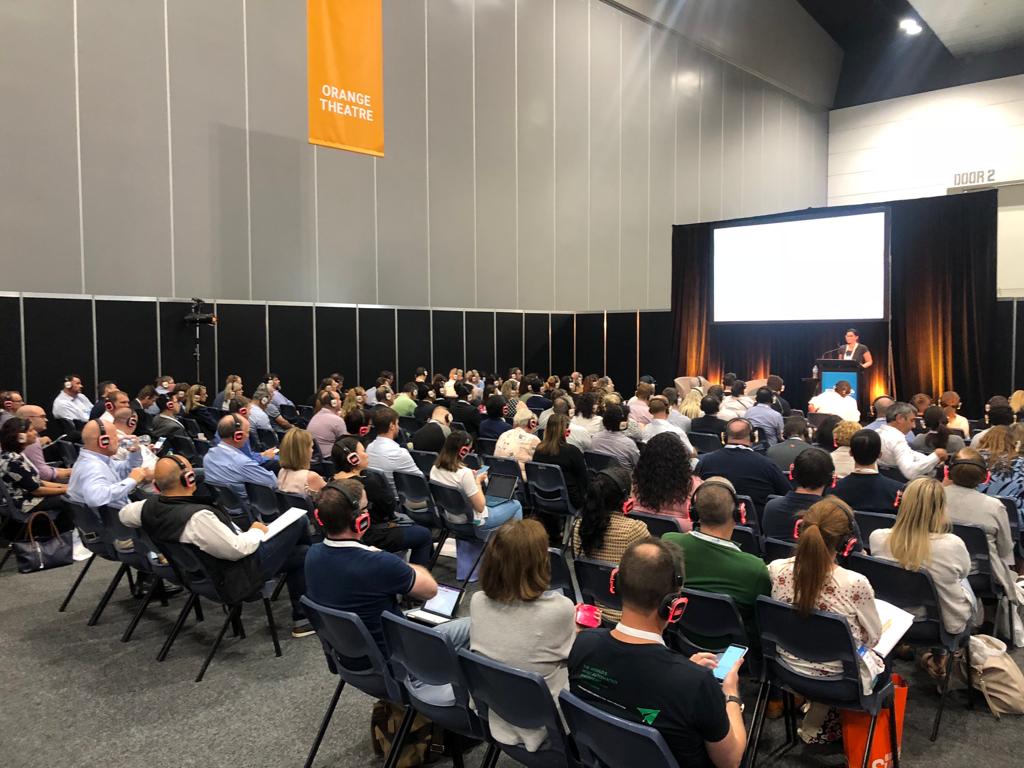 Benefits of silent corporate team building activity
Let us have a look at some of the benefits that make a silent team building an option that you must explore.
---
1.  Option to Choose Any Form of Entertainment
With those awesome headphones, you can select any entertainment activity that you like. You can opt to play games indoors as well as outdoors, have the team dance to their favorite songs with a silent disco, or organize special classes that everyone from the team enjoys. Learn more about virtual team building games.
2. 3-Channels to Select From – Caters to Everyone's Taste
When there are multiple layers of management involved in a single even and they want to do it "their way", you probably end up confused. The juniors may want to dance till they drop, the middle management may want to socialize, and the top management may have a thing for soft background music. How do you make sure that all these three tiers feel comfortable in their own space and have a great time?
Silent corporate team building activity using headphones provide you with the option to cater to everyone's music requirements with 3 channels. The guests can select any channel of their choice from the 3 options and enjoy to the fullest.
3. Overall Engagement – Everyone Can Hear It Clearly
If you have opted for a seminar sort of arrangement for your team building activity, you want to make sure every individual can listen to the anchor or speaker. In most events, the audience in the last rows is left without a clue of whatever is happening in the front. But with these headphones at the service, everyone can equally listen to the proceedings.
4. Safe Volume Control
Often when there is a large gathering of people, large speakers are arranged at definite intervals to make sure that the speaker is audible. But the people sitting next to these speakers may have a bad experience due to the high volume. Also, if the event is a dance party not everyone is fond of the loudest music. With a silent disco party, you can empower every person to control the volume levels that they want to hear. This makes sure that people don't have a throbbing headache later.
5. No Limits in Selecting the Venue – Can Be Held Anywhere
You can arrange a silent corporate team building activity anywhere. For indoor options, it can be a restaurant, an auditorium, or a banquet hall. If you don't want to spend much on selecting a fancy venue, the activity can also be hosted inside your office premises. The people in your neighboring offices won't even get a whiff of the amazing music that your employees are dancing to.
And the headphones aren't limited to indoor activities only. Given the right weather, you can organize your corporate team building activity in a public place with prior permission. It can be a park, a garden restaurant, a picnic spot, etc. There is no requirement of transferring huge equipment for a party, only the DJ's setup and the headphones can do.
6. Tailor-Made Team Building Activity
When you have bigger responsibilities and you don't want to make your work suffer by spending too much time on a team-building activity, there are many options to fit your bill. With tailor-made options, you can arrange a silent team building activity to be held at your desired location. You can have a silent team building activity for as short as 30 minutes. The organizers can design and conduct the silent event as per the requirements.
7. A Wire-Free Experience
As there are no big speakers required to be arranged, there are practically no wires involved. Arranging a silent corporate team building activity is quite a hassle-free task. The headphones are supported by Bluetooth to play the sounds and are quite easy to handle. Because of this, you can be free to accommodate more people in a small space. Space earlier required by the wires and other huge equipment can now be left open.
8. Large Radius Ensures Freedom to Select Location
Don't think that the Bluetooth enabled headphones are going to limit the distance. These headphones can work well within a large radius of 500m. The team can enjoy while spreading to their favorite locations and not losing contact with the main event unfolding. This is particularly beneficial in the case of venues like restaurants and open outdoor spaces. The employees can sit at their preferred locations.
9. Helps Lose Inhibitions
It is proven that wearing their set of headphones can make people lose their inhibitions and engage better with the other members of the team. This may be because of the feeling of inclusion that comes with wearing the headphones and being able to listen to and understand the speaker better. This can be the icebreaker required to encourage a new employee to adopt a friendly attitude towards other old employees. And this can even help some old and shy employees too.
10. Something That Your Team Will Cherish
This is a truly refreshing and novel experience that your team will want to enjoy the most. Given the freedom of choice of music, venue, and space, who in their right minds can avoid being a part of this new trend! Your employees are going to have a great time and chances are you will be asked for organizing silent team building activity again.
Bottom Line
Many corporates are welcoming this change in the way team building activities are being organized. They have reported an increase in the morale and engagement of the employees. The stats reporting the drawbacks of working in a non-harmonious work environment can now be challenged with the help of silent corporate team building activity.
If you are a business, you would want to make sure there is a congenial work environment. To create a workplace where colleagues are comfortable enough to share their problems and work towards solving them, can only make your company grow better. Silent corporate team building activity is something you need to arrange to achieve this goal.