Finding a brilliant startup can be a daunting task, especially for aspiring entrepreneurs. It might look like every good idea has been taken already. However, it is alright to improve on existing products or put a unique spin on an existing idea and create a successful business out of it.
In all of these, one thing to keep in mind is your strength, based on your skillset. When you focus on your skills, and what you can do, it will become easier for you to come up with a brilliant business idea that will yield great success. 
This is a list of 8 business ideas for you to start this year or anytime soon, and before you know it, you will be making a lot of money and making great impacts.
So, you have been working on cars in your garage for a while. Although it has only always been a hobby to you, don't just write the interest off. If you want to make a living out of your hobby, you might just need to get a little vocational training so you can start properly. 
Do you enjoy sewing? Then you might like a business that involves altering or repairing garments. Again, you don't necessarily need a specific degree or training, but you need to be skilled to a certain level before starting a fashion brand. This can also be a home-based business, just a sewing machine, and a good iron is needed to start.
Start A Cleaning Business
Are you a very tidy person, and do you enjoy keeping places clean? For some people, cleaning calms them and provides a sense of productivity. If you are passionate about this, consider starting a cleaning business. There are resources online that can teach you how to start a cleaning business on a low budget in no time. It is easy to start, and it does not require training or certification.
Also, consider using online booking software. An appointment software like supersaas.com will manage bookings, automatic reminders, and payments for you.
If you have an eye for detail, that will help you succeed easily in the cleaning industry. There are so many areas in the cleaning business that you can specialize in.
House or Residential Cleaning:

This is especially profitable in big towns and cities. Just add an effective marketing technique, and your business will quickly become a massive success.

Window Cleaning:

Your clients here are both residential apartments and offices who need expert window cleaning.

Waste Disposal

: In the big city, this is usually a big concern. Waste disposal can be a very profitable business for you if you have the labor force trained in waste disposal.

Carpet Cleaning

: Many offices and complexes have carpets on the floor for decoration of their space. If you learn how to handle carpet cleaning, then customers await you. 

School Janitorial Business:

If you are interested in starting a cleaning business, it is a wise decision if you decide to do school cleaning. Schools and every other educational institution need to clean their premises all year round. It can easily be profitable for you if you know to market yourself and retain your customers; before you know it, your business would have boomed.
There's a lot more in the cleaning sector, from dry cleaning, vehicle cleaning, boat cleaning, to pool cleaning, and so on. It's all about your interest now and your strength.
If you already do some fitness training, then opening a gym or starting as a professional personal fitness trainer is a business idea you should consider. It could be all-around fitness coaching, becoming an instructor, personal training, or more. There's a wide variety of career choices in the fitness niche. It depends on what interests you, but don't forget that you have to play to your strengths.
Keep in mind that you might need certifications for some of the fitness choices started above. Some of the notable certifications include NASM, ACE, and ACSM.
Are you emotionally intelligent? Do you always manage to come out of difficult situations even when least expected? If so, maybe you can help people deal with similarly difficult situations, so they can reach their full potential. A career as a life coach is something you should consider if it's within your strength. 
Start A Photography Business
Are you creative with the camera? If you are quite good at taking pictures for friends, families, or yourself, then you should make a career out of your creativity. You can create a niche for yourself, specialize in any area you are comfortable with. It could be pet photography, wedding, abstract, or portraits. The competition in this area is quite tough, so you should consider getting a bit of training before you start to give you a competitive edge. 
Start A Tutorial Business
A tutorial business is a good startup idea if you have in-demand skills that can be taught. Teaching is a very fulfilling and rewarding job, and if you have associates that share the same passion, you can collaborate to offer tutorial services for a fee. Just figure out your strengths and how you can market and sell them to the public, and you're on your way to success. 
Start A Cafe, Bakery, Or A Coffee Shop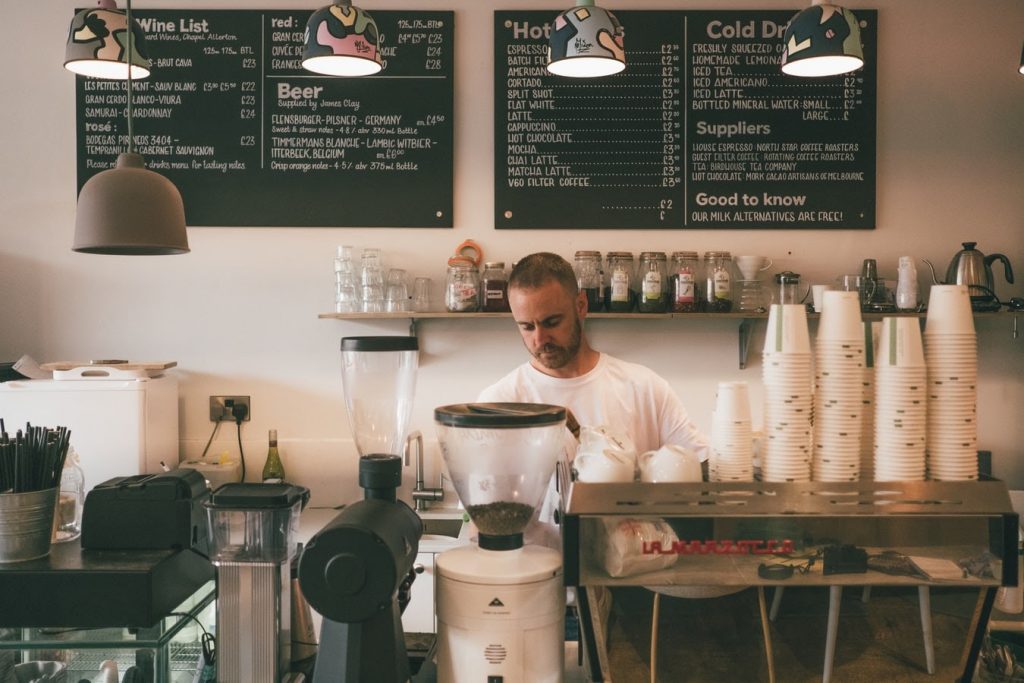 Are you the type of person that likes to have their evenings free and loves to grab a cup of coffee and pastry? Then, you should consider starting a cafe, or coffee shop, or a bakery. In this industry, you need to do enough research before you start. The food and beverage industry is so popular but hard to thrive in. The competition here is tough; to stay ahead of your competitors, it is advisable that you do your market research and validates your business idea.
The business idea you have does not need to be perfect. If it can solve an existing problem, then it's good enough. Then, all you need is to do enough research about whatever business you want to pursue, then start.
According to Brian Chesky, the co-founder of Airbnb. (Paraphrased)—"Don't try to think of a good idea; you will not be able to find that good idea if you are bent on finding a good idea. You just need to be able to solve a problem in your own life".