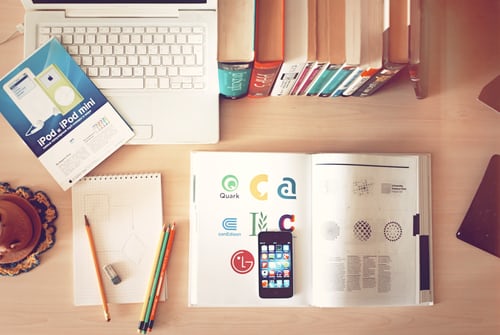 In the business industry, it's often the smallest factors that make the biggest difference. A great example of this can be seen with a company logo. In some cases, not having a good logo can diminish a company's success even if they do everything else correctly. Even the most successful companies in the world understand this principle and do everything in their power to have a recognizable logo. Real-world examples of companies with iconic logos include Apple, McDonald's, and Facebook. To be clear, the point of a logo is not to compete with these companies.
Instead, a logo is simply a way to brand a business in a way that can be recognized and remembered. Having said that, some companies still make the mistake of overpaying and overanalyzing the logo making process. Also, some companies only focus on this process through one source when there are many different ways to get one. With this in mind, let's go over five tips that can be used to make a free logo for your company.
1. Use A Free Online Logo Maker
One of the amazing things about sourcing services online is that they can be of high-quality and cost-effective. As for logo making services, most services are even free. A great alternative to paying thousands of dollars for a logo through another company is using a free logo maker instead. Through these online platforms, companies are given a wide range of logo choices that fit their company description. If they aren't free, a company will never pay more than a couple of dollars for a high-quality logo
2. Hire An Entry-level Professional Logo Designer For Free
In case you want a more hands-on approach to creating a company logo, another good alternative would be to hire an entry-level logo designer. You might be asking how is it possible to hire a professional for free? Well, this method comes down to what is known as the experience paradox. In other words, entry-level professionals need the experience to add to their name. Because of this, most professionals in this position are willing to work for free. Even better, it is very easy to find entry-level logo designers online.
3. Hire A Beginner Freelance Logo Designer
Similar to hiring an entry-level logo designer, another great alternative to get a free logo is to look for a beginner freelance logo designer. Hiring a freelancer for free works the same way as hiring a professional but with an added twist. When it comes to hiring a freelancer, they often give out free samples or projects of their work as a way to boost their online presence. As we can see, this is a win-win situation for both parties involved. You get the logo and the freelancer gets a case study.
4. Make It From Scratch
If you don't want to spend a single dime in the logo making process, you can always make it yourself. There are several different online software such as Photoshop that can be used to create your logo. However, be aware that this process might take a little longer and might not be of the highest quality.
5. Use An Online Logo Generator
If you don't want to bother with the process of making a logo, one unique alternative is to use a free online logo generator. While this method doesn't allow for customization as other methods do, this is by far the fastest way to get a logo. All it takes is to input a company description and generate a logo that best fits your company.