How to Write a Good Press Release




Press releases are an essential part of a business' PR strategy since they have over and over shown to be super effective. Press releases. Press releases are called just that because their task is to inform the press about new things that your business is doing that might be interesting to report.
However, writing a successful and effective press release can be tough and considering that journalists often are invaded with pitches and stories each day, it crucial that your press release is interesting and appealing.
Press releases can be the beginning of something big for your company because creating a great press release often is the first step to getting featured in a magazine or showcasing your business on TV. This is why you want to make a press release that is as good as it possibly can. Therefore, in this article, we'll provide you with the information on how you can write an appealing press release and as a bonus, let you know about a press release products that a lot of the big fish are using. Another useful tip is to have a look at the Best free press release sites before you start writing your own for inspiration and guidance on how to make a perfect press release for your needs.
Let's get started!
1. Write an interesting headline.
The headline is what is going to be read first so you have to put a lot of effort into writing an interesting one. It is also what has a huge effect on if the rest of the press release is going to be read so the title is what can decide whether or not your press release is a success or not.
2. Get to the point quickly.
Reporters are usually busy people so get to the point in the first paragraph. Make the message of your press release clear and easy to understand to improve your results.
3. Avoid misspellings or grammatical errors.
A press release is serious stuff so make sure you've read it a few times and let other people read it as well to make sure there are no errors in the text. Only a small mistake can make reporters not take you seriously.
4. Don't write too much.
The ideal length of a press release is an A4 side or about 300 to 400. Don't write lots of fancy words because you think that you can trick the reporters because in reality, you can't. Reporters have read a lot of press releases in their careers and often they can sense if it's a newsworthy story right from the start. Keep it short and informative to improve your chances.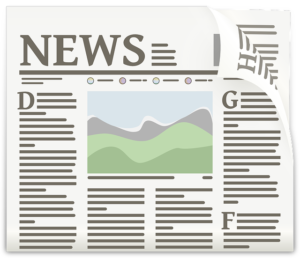 5. Make sure your story is newsworthy.
This is obviously the thing that is going to have the biggest affect because if your story just isn't interesting, you won't have very much success. Make sure you aren't sending out press releases when you don't really have anything newsworthy to share. Think about your story and if other people would be interested in reading it.
Bonus tip:
The press release service Erelease is an online press release tool that helps you create professional press releases including press release writing and targeted press release distribution. If you want to take your press releases to the next level by getting better media traction, then Erelease is the service to use.
Have you ever gotten news coverage thanks to your press release? How did you do?