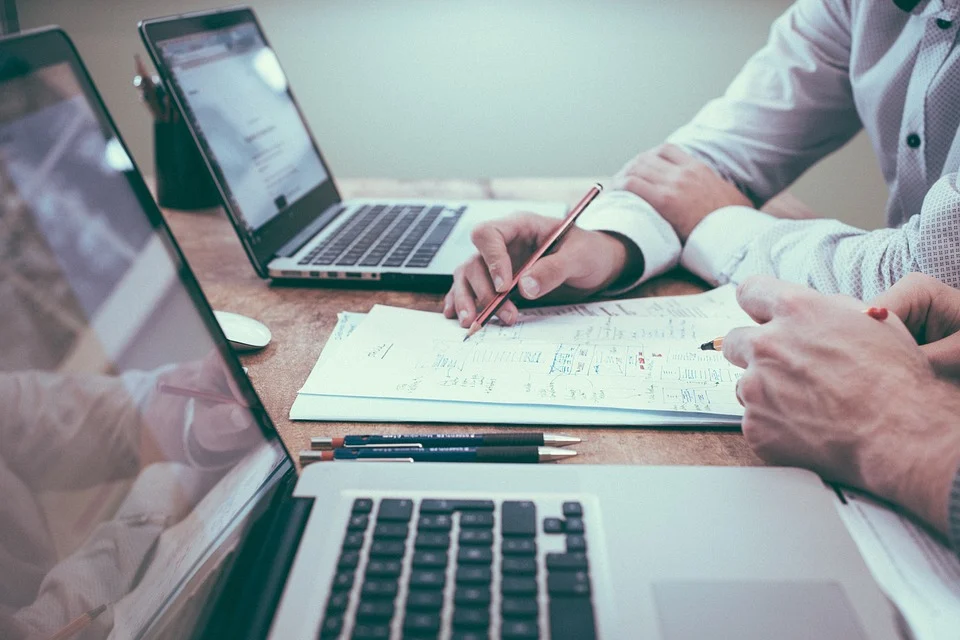 An accountant can be an indispensable asset to your business. Sure, a decent bookkeeper might do a good enough job of keeping the records. Still, it is really an experienced accountant who can help traverse the labyrinth of taxation laws and provide invaluable advice for managing finances and growing a business.
We so often associate accountants with tax-related services, but they actually do more than that. Aside from doing your taxes and keeping you up to date on the changing tax policies, they can also help you make other big business decisions.
Should you incorporate your business or not? Should you buy that commercial space or just lease it? An accountant should have the answers to both these questions and more.
Nevertheless, hiring an accountant isn't just a matter of getting a "good" one on board. It means finding one who's had experience handling your specific business and knows how to work well with people. So, how do you find the right expert?
Choosing a Good Accountant
To find an accountant who's a good fit for your business, try the following tips:
Ask for Referrals
Your colleague, banker, or attorney is more than qualified to provide accountant recommendations. He or she might even have some excellent candidates for the position in your company. Your state's Society of CPAs or Certified Public Accountants should also be able to make referrals if you reach out to them.
Accountants tend to work for bigger organizations, while CPAs usually dip their toes in all sorts of enterprises, from small and medium-sized businesses to large corporations. CPAs are often held in higher regard than accountants, especially since they earned their title by passing the nationally standardized exam. In most states, a certified public accountant needs to have a degree in college or something equivalent, while in others, some post-graduate work may be necessary on top of that. 
Interview Your Prospective Accountants
It's important to know exactly what you need an accountant for a smooth interview and selection process. Generally, firms require accountants to record business transactions, organize them, and input them in the financial statements accordingly.
Once you have your line-up of referrals, talk to each of them about the specific task you need to be completed. Plan your meetings carefully, from the time and location to the questions you'll be asking each candidate. You need to know if they're qualified based on their personalities, fees, and services.
It's also important to look into each individual's past professional associations to make sure they have no outstanding disciplinary issues.
Start the Relationship Off on a Good Note
Make sure the terms of the agreement are known fully by your chosen candidate. You should spell out the terms in an engagement letter so that both parties know what to expect from the partnership.
Do your best to uphold your end of the bargain. Doing your part to make your accountant's job easier is ethical and incredibly beneficial for your business. As you're probably already aware, time is gold when it comes to business, and the faster you get things done, the more progress you can make towards your goals.
Schedule Monthly Meetings
Competence may have been one reason your accountant landed the job, but it is part of your competence, as a boss, to see if he or she is doing the job right. A good way to do this would be to meet with your accountant on a monthly basis. This allows both of you to go over any financial statement problems and find out exactly where your money is heading.
More than just providing information related to crunching numbers, your accountant should suggest the best ways to cut costs and maximize profits.
How Your Interview Questions Should Take Shape
Aside from the basic questions regarding fees, services, and personality, you want to know if a prospective accountant is also capable of handling your business' special requirements. If your tax situation is a little bit different, then you may want some of your interview questions to revolve around the following:
If it's a mostly online business, you should address the accountant's familiarity with eCommerce.
A business that involves a lot of international travel requires an accountant who's vastly knowledgeable about international tax. This is a significant consideration for those who want to do business in another country.
If you plan to do some exporting, an accountant who can develop a sound export strategy is a plus.
Business Should Start and End With an Accountant
Ideally, you want an accountant to be there from the start to the end (but let's hope it doesn't come to that) of your business. With a properly vetted accountant by your side in the business journey, you'll find that the road won't be as tough, and the problems encountered will be minimal.