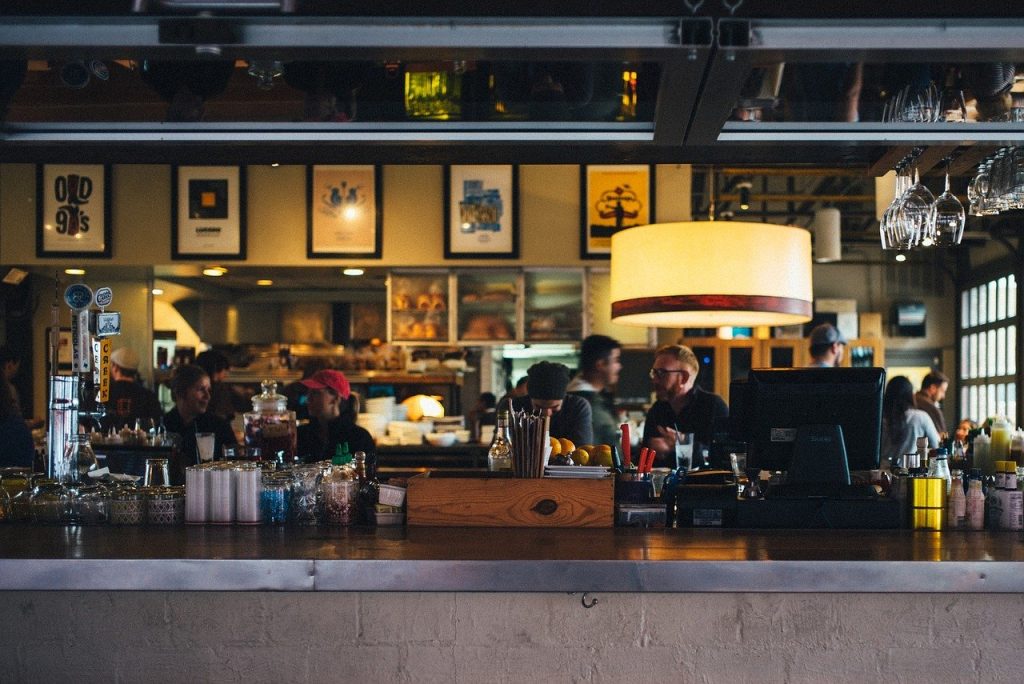 The restaurant industry has naturally struggled over the past 12 months, but 2021 will see many reopen their doors after adapting to operate as takeaways in more recent times. But of course, with each year comes new trends and 2021 is no different. 
With it time to start prepping to open their doors for many, here are the five biggest trends restaurants should be bringing into their venues…
Scandi Furniture
The Scandi revolution when it comes to furniture both in and out of the home continues, and you'll find coffee shops up and down the country full of tables and chairs like these.
That's made its way into restaurant styling too, with simplicity and Scandinavian-influenced design taking over a host of trendy and Michelin-starred restaurants. Of course, the furniture and general ambience also need to reflect the dishes on offer. So do bear that in mind if you are planning on dropping in a load of Scandi furniture into the equation.
Local Produce
Local produce is a huge part of fine dining especially these days and fresh, seasonal produce, whether that be vegetables, herbs, or meat will really bolster the appeal to the environmentally friendly customers among us.
There are many benefits of using local, not least it will keep your menu fresh, as you'll have to rotate dishes to suit the season. What's more, it allows you to support local businesses and ultimately gives you kudos when it comes to diners who want to support their local restaurants.
Vegan Options
The trend to moving towards meat-free diets is also growing and will continue to do so over the coming years, therefore it's essential to have more meat-free and vegan-friendly dishes than ever before. That doesn't mean just one option available, but a number, allowing for more choice and, ultimately, a better dining experience.
There's plenty of inspiration that can be taken when it comes to vegan dishes, no matter what your style of cooking, and this current downtime is the perfect opportunity to start developing such dishes.
eCommerce Options
The transition into takeaway over the past 12 months has been easy for some and difficult for others. Either way it's been a game changer, and has fast-forwarded a dominance the likes of Deliveroo have enjoyed over recent years.
Many restaurants will keep their takeaway option available while also serving diners in their restaurants over the next year, adding a new string to their bow. What's more, DIY kits have also been hugely popular, allowing local restaurants to deliver their products all over the country, adding a new strand to the business, and one that has ample potential to move products into the likes of stores and supermarkets.
A Social Purpose
Finally, many brands have begun to support local charities and really develop a social purpose through what they do. That can come in all shapes and sizes, from a proportion of the cost of a dish going to a charity, for every meal bought one goes to the homeless, and even simply giving away leftover produce at the end of the night.
They're purposes locals really like to get behind and showing that you care is not only a great way to raise awareness and money for the cause, but also a great way to entice customers to come and dine with you.