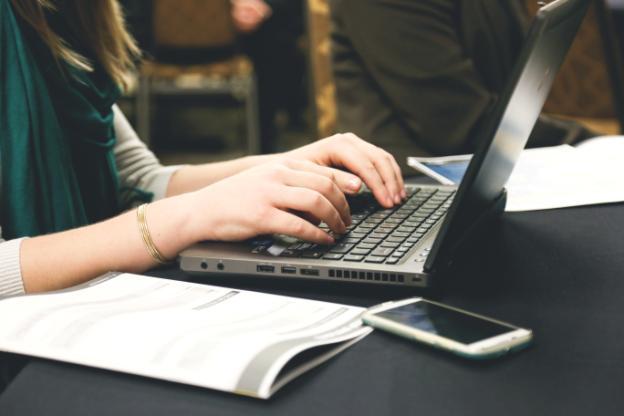 The responsibility of data warehouse developers to deliver Business Intelligence (BI) solutions for businesses requires critical skills. They must know SQL, understand best practices of BI, and be familiar with dimensional structures and data modeling. Other important skills include an understanding of data warehouse techniques and data reporting, among others. If you are interested in becoming a certified professional, you can consider passing Microsoft 70-463 test. It is designed to help professionals master how to carry out the following responsibilities:
BI development
BI implementation
Data architecture

 

Data warehousing
Providing support for BI solutions
Read on to learn more about this test and Microsoft certification process.
MCSA certification and SQL Server
To become a certified data warehouse specialist, you need to go through three steps. The intention of each of these steps is to equip you with the skills necessary to perform work tasks. The first and second steps involve passing Microsoft 70-461 and Microsoft 70-462 exams, respectively. The third and final step involves passing exam 70-463. Once you fulfill the requirements of this final test, you'll earn the MCSA: SQL Server 2012/2014 certification Visit free! . 
To achieve success, you need to know the details of the exam procedure, syllabus, and the preparation process. In this article, we will take 70-463 test as an example. 
70-463 exam details
70-463 exam is designed for data warehouse and ETL developers involved in creating BI solutions. These are experts whose responsibilities include Extract Transform Load (ETL), data cleansing, and implementation of a data warehouse. 
The exam is expected to include 40-60 questions coming in varied types. During the test, you may find questions types including fill-in-the-blank, hot area, build list, best answer, case studies, review screen, multiple-choice, and drag-and-drop. You have to answer all the questions within the allocated time of 120 minutes. 
The intention of each of these exam questions is to test your skills and knowledge in a number of professional areas. The topics include:
Data warehouse designing and implementation
Data extraction and transformation
Data loading
SSIS solutions configuration and deployment
Building data quality solutions

 
The only way to know if you have mastered 70-463 exam topics is through the score that you attain. You need to score a minimum of 700 points. This is the pass mark for all Microsoft exams. Candidates intending to take 70-463 test must pay $165.
Reasons to pass Microsoft 70-463 exam
Professional qualifications from Microsoft are recognized by hiring managers around the world, and warehouse developer skills are now in high demand. Due to the fact that 70-463 exam that can improve the professional's skills in a significant way, many specialists have already passed this test to increase their chances in the job market. The skills given and validated by 70-463 exam are what will make a difference between you and other uncertified IT professionals. 
Apart from marketable skills, there are other benefits that come with passing 70-463 exam and earning the MCSA: SQL Server 2012/2014 credential. The increasing demand for data warehouse experts will help you earn yourself a good position basically anywhere in the world. You'll be employed by the organizations who understand the value that you bring as a certified database specialist.
Another benefit of passing exam 70-463 is that you will be able to get a well-paid job. PayScale estimates the average compensation for warehouse developers to be $89,000 per year. Passing this exam is a great way to improve your financial position. 
Microsoft 70-463 exam preparation tools
Finding proper exam preparation tools is another area that needs emphasis. We highly recommend that you use the following exam prep resources:
1. Courses
Official courses from Microsoft are designed by professional 70-463 exam experts to give you the necessary support to pass your exam. You can opt for one of the following courses depending on your preferences: 
Implementing a Data Warehouse with Microsoft SQL Server 2014 instructor-led course (on-demand/classroom)
Microsoft Learn SQL self-paced courses
2. Books
This is another great way to cover all the topics you need to pass 70-463 exam. Many candidates choose books because they perceive textual information better than video/audio. Here are some of the books to use:
Microsoft Press Training Kit for 70-463 Exam

 

Exam 70-463 Implementing a Data Warehouse with Microsoft SQL Server 2012 (study guide)
3. Practice tests
Practice tests offer you a chance to interact with actual exam questions and answers. This allows you to familiarize with the test pattern and eliminate your weak spots. Practice tests for 70-463: "Implementing a Data Warehouse with Microsoft SQL Server 2012/2014" exam can be found on the following platforms:
PrepAway
ExamSnap
ExamCollection
Exam-Labs
Besides practice tests and Microsoft courses and books, you can also study video training courses and study guides from PrepAway. 
What's next after Microsoft 70-463 exam?
Microsoft gives you an opportunity to develop your skills by earning advanced credentials. After you pass the 70-463 exam, you'll obtain your MCSA certification. From here, you can go a step further and sit for one more test. This step will earn you the MCSE: Data Management and Analytics credential. This means unlimited opportunities for you!
Final thoughts
Gaining data warehouse developer skills enhances your professional value. It also improves your self-esteem, without any doubt. Pursuing the Microsoft 70-463 exam is one thing that you can never ignore. Growth takes several steps, and the credential you obtain in the end will help you strengthen your resume and give you great job opportunities. Coming all the way to this last step also shows how devoted you are to becoming an expert in your field. So, good luck with your certification!