Digital marketing encompasses so many different channels and platforms that it can be hard to know where to start. Then, once you understand them there can be a reluctance to experiment with new things, particularly when it comes to combining SEO and PPC strategy. That's why, although strongest used in conjunction, marketers often negate to take advantage of the magic of using PPC and SEO together. 
The two channels may be somewhat different in their methodology, but they also have big similarities. They both involve driving relevant traffic to a website using search. They also both require choosing the right keywords for your audience and optimising content for conversions. That's why it's time to stop using SEO and PPC in silos and share the insight gained from customer behaviour and keyword data. Here are some ideas of how to use PPC to make your SEO strategy bulletproof.
Combining your SEO and PPC strategy: A simple guide
1. Use PPC Keyword Data To Form Your Initial SEO Strategy
PPC ads are the perfect platform to test out keywords for your site, helping you determine which keywords have already been searched, clicked, and converted and which you should target. It simplifies the process of creating your SEO strategy.
A PPC campaign is the best way to narrow down a long list of keywords and figure out which ones are worth the time and effort with SEO, and the longer you run this campaign for the better.
Thanks to PPC's precise keyword targeting (using location, language, networks and devices), you will get a much better idea of keywords' respective search volumes and which ones have the best potential to convert amongst your target audience. It's also a lot cheaper, in the long run, to use PPC as your testing ground, rather than commit to ineffective keywords for your organic strategy. The key is to consistently tes, research, and take appropriate action to get the highest ROI possible.
2. Use Ads as a Testing Board For Copy
Testing headers, metadata and body copy for organic SEO is time-consuming. You can drastically reduce that time by testing the best converting copy from your PPC campaign and applying it to your website copy. 
PPC reports give you cold, hard figures in the form of conversion rates, and this can be invaluable in creating effective SEO content. You can see which words and phrases perform best in terms of user engagement and click-through rates. You can then use the most successful ones for meta titles, headers and buttons on your site.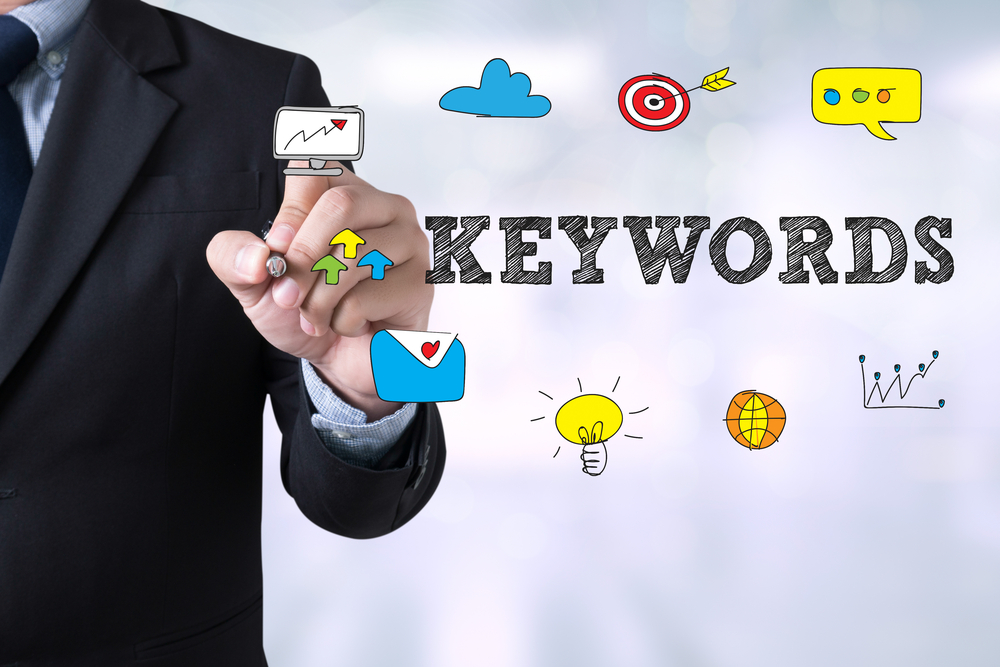 The same phrases that you successfully target with your Google ads will organically attract the right audience to your website. Plus, tracking your highest click-through rates (CTRs) on PPC can help you determine which topics are most popular for future web content and editorial calendars. From meta descriptions to blog posts, applying successful PPC ad copy to your website is your passport to ranking organically. 
3. Use SEO and PPC Together for Visibility
SEO's priority is ranking high on the search engine's results pages (SERPs). PPC ads always dominate the top few rankings, so combining organic searches with ads will guarantee more exposure on the first SERP.
Even if you reach the number one spot organically, keeping up a PPC strategy will create the impression that you're the most popular presence in your niche. This appearance of authority will generate more traffic as people recognize your brand name (enhanced by a relevant meta description), continuing the cycle of SERP dominance.
4. Use Social Ads To Get To Know Your Customers Better
Social media is where you can really get to know who buys your products, using highly targeted PPC ads to reach your audience. Social platforms like Facebook, LinkedIn and YouTube use profile information to display ads to specific groups.
For example, you could create an ad for yoga classes to 25-year-old women based in Cannes specifically chosen for their age and interest in well-being and spirituality. The success of these PPC campaigns on social media can reveal more details about your ideal audience and help refine your organic strategy in terms of tone of voice and content.
5. Use Both To Control Damage to Your Reputation
Combining PPC and SEO can be much more effective at combating negative PR. If you don't like what people are saying about your brand, you can help change the conversation fast by targeting keywords that could be used against you and putting a positive spin on the story. 
Paying for PPC ads will make sure your narrative has the most visibility at the top of the SERPs. During a crisis, brands can combine an SEO and PPC strategy that uses headers, paths, and descriptions to amplify their message and regain the public's trust.
6. Use Site Search Data To Identify PPC Keywords
The SEO and PPC partnership works both ways, and analysing the terms that customers search on your site can give valuable insight into their needs and search habits, which can be used to create better PPC ads.
A good example of this is the longtail keywords that users search. These can be used to identify negative keywords that you would benefit from removing on your PPC campaigns – site search allows you to see all the varied phrases that your customers use to describe your products, and these can often surprise you!
They might seem very different, but using PPC and SEO together is extremely beneficial for both long- and short-term goals. Contact the experts at luxury digital marketing agency Relevance to find out more. 
Relevance is an award-winning luxury digital marketing agency – a full-service destination for all your digital needs. An international collective of creatives and digital strategists, Relevance has offices in London and Monaco and serves dynamic clients in need of cutting edge solutions. We push boundaries to achieve exceptional results, with over a decade experience in digital, the Google algorithm and the luxury market.
Author: Colette Flowerdew-Kincaid