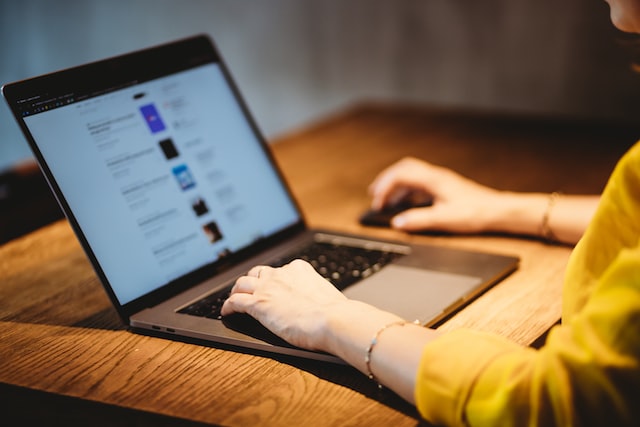 Are you looking to increase sales and customer foot traffic? Then, without a doubt, SEO is something you need to think about when planning your digital marketing strategy. But what if you don't have the time or energy to develop and implement your SEO strategy?
Finding, interviewing, and hiring a long-term, reliable SEO consultant is only sometimes a cakewalk for a marketing executive or business owner. Unless you can get a few quality referrals from your network, your search starts from scratch.
As with any branch of digital advertising, search engine optimization (SEO) is not immune to shady characters and misleading claims. However, there are many good marketing firms to choose from, and you should hire one that comes highly recommended.
Having this information at your disposal is long overdue. No matter what agency, it's good to have the following items on your checklist.
What makes a good SEO Consultant?
One of the first things to know to find an eCommerce SEO consultant is to understand their qualifications. 
1. Excellent Understanding of your Traffic and Revenue Goals
With no knowledge or willingness to understand your goals, it will be hard for you and the consultant to measure and produce success.
Sometimes the primary goal is to "start growing." That's fine at first, but once you've gained some traction, it's time to set specific goals.
2. Determine What Makes You Unique and Highlight It
When an SEO consultant understands your company's uniqueness, they can differentiate keywords and optimize metadata with CTAs. Furthermore, they can maximize assets and suggest ways to make your content more interesting and relevant.
3. Educates You and Your Team
Make sure you and your team fully grasp the SEO consultant's suggestions. A good SEO consultant will back up their recommendations with links to relevant documentation and explain why specific strategies work.
4. Upfront With Time of Results
Optimizing a website for search engines is a slow process. Unfortunately, Google is sluggish. Three to six months, sometimes even nine, is about average before a website sees significant growth in organic search traffic.
Your content's authority, the strength of your link profile, the quantity, and quality of your content, the state of your site's technical infrastructure, etc., are all factors.
It would help if you were wary of any consultant who guarantees rapid success. Successful SEO takes time and effort.
Best Ways to Finding a Good eCommerce SEO Consultant
You can locate an SEO consultant through a few primary channels. You can expect to work across the board during this exploration period.
1. Let Your Professional Network Know
You can think of your network as your inner circle. Get the ball rolling by tapping into your LinkedIn and Twitter connections first. Ask people in your network who have used an SEO consultant for recommendations via private messages and social media posts.
2. Google It
Client testimonials are available for perusal by corporate marketing heads and CEOs. Do some digging to learn about the companies and projects these SEO consultants have worked on and the outcomes they've produced.
3. Join Networking Events
Meeting SEO consultants in person can help you determine whether or not they are a good fit for your needs, those of your team, and the goals of your business.
4. Review Consultant's SEO Blogs 
Reading the blogs of professional SEO consultants can help you find a good match based on the type of work you want.
You likely have some idea of what you're looking for (even if it still needs to be formed entirely). Searching through a long list of recent SEO blog post headlines can help you find ones pertinent to the work you want to be done.
Ask An SEO Consultant
After knowing what to look for in a good SEO consultant, you'll be able to ask pertinent questions before signing on the dotted line.
Listen carefully to the consultant's tone to gauge their level of assurance. Additionally, request samples of their previous work, and double-check any claims they make with relevant case studies. Here are a few specific questions to consider.
1. "Do you have any clients that would put us in competition?" 
This question often needs to be answered by marketing directors and company owners. No one wants a conflict of interest with my clients, so you should always disclose if they have a current client who could cause a problem.
2. "How long until I see results?"
If an SEO consultant claims to have seen results in the first month of working with a client, they should be able to support their claim with substantial evidence.
3. "Are there any promises of top-notch placements?"
Test them. If a consultant promises a ranking, stop talking to them. A consultant who promises top Google placement should be unusual and uncanny. Search engines' algorithms are constantly changing, so we have no control over site rankings.
4. "What programs and procedures do you employ?"
Knowing a prospective SEO consultant's working methods, applications, and communication styles are crucial. Make sure your team understands and is comfortable with the software and procedures.
5. "What do you do to improve your SEO?"
An ideal SEO consultant would advise on technical SEO, content SEO, content optimization, content marketing, etc.
If a consultant says link building is their primary focus, that should raise red flags because SEO focuses more on it. Many SEO campaigns can succeed without link building.
Hiring The Right One For You
There's too much on your plate as an online store owner. Keeping your eCommerce site at the top of SERPs requires constant focus and effort. With an SEO expert on staff, it can be easier for a business to tackle SEO independently. Hiring the right SEO consultant will help your company with the following:
Time and money savings
Mind Relaxation
Marketing Strategies That Work
More Time For Other Commercial Activities
A Customized Strategy Dedicated SEO Tools and Resources
Target Market Expansion
After you've completed everything on the list above, you'll finally be ready to work with an SEO consultant, which is the ultimate goal.