Do you work in marketing but don't believe in the power of SEO? Do you think that, perhaps, investing time and resources into Search Engine Optimization isn't worth the effort?
Considering the fierce competition around online visibility, it's crucial to incorporate SEO techniques into your marketing strategy. It's no longer a choice: you must do it.
Let's explore seven compelling reasons why SEO is an absolute necessity for your business to grow and thrive from 2023 onwards.
1. Boost organic traffic to your website
Let's imagine this situation: you have a great e-commerce website where you sell unique handmade jewelry.
Unfortunately, if you don't prioritize SEO, the website might remain buried under the first four pages of search engine results. That means that people aren't seeing it on their screens. It's not coming up. Take into consideration that the first result is ten times more likely to get a click than the websites in the 10th place.
So, if you implement the best SEO practices, optimize the website's content, and target relevant keywords for your business, you can increase the website's visibility without having to resort to paid ad campaigns.
You should start with a thorough keyword research. Then, you can optimize the structure of your website and SEO-friendly content for the people you want to reach. Set smart goals for your team, and you will see the results very soon!
2. Improve user experience
Imagine you have an informative blog giving great insights into the latest digital marketing trends. You will have a high bounce rate if your website's loading speed isn't good.
The people who click on your website will leave it in seconds. Although it is expected for blog posts to have a bounce rate of 65% or higher, if it goes over 90%, it's cause for concern.
With good SEO practices, you can optimize the website's performance, which, in turn, will improve:
Loading speed;
Mobile responsiveness;
User experience.
You can start by optimizing the technical aspects of your website, compressing images, and cleaning up the code to improve the website's loading time.
3. Build the website's trust and credibility
When you're working in marketing, an essential skill is to be able to empathize with a customer.
If you're looking for a reputable company to handle your financial needs, would you trust one that appears on the first page of web results or the third?
If you start implementing sound SEO practices, you'll be able to improve your website's ranking, and this, in turn, will make you look more credible and trustworthy to potential customers. For this to work, you should optimize the on-page elements of the website, gain high-quality backlinks and manage your online reputation. Over time, this will yield results.
Cybersecurity is also an excellent aspect to mention on this point. According to a study carried out in 2021, 46% of cyberattacks were aimed at small businesses and caused security breaches.
Getting a trustworthy VPN is a good choice in this regard. The software can protect your buyers' data, encrypt your private information and prevent cyberattacks that could seriously damage your reputation.
4. Gain an edge over the competition
As we said before, the world of online visibility is fiercely competitive. Let's put another example to illustrate this point.
Imagine that you're the owner of a local bakery. There are several other bakeries in your area, and you're all targeting— pretty much— the same audience. Without implementing SEO, you won't stand out from others.
However, if you create targeted content, optimize the website, and apply different SEO techniques, your bakery will become the go-to business in the area.
You can start by claiming your business listing on Google My Business. Then, carry out keyword research, and start engaging with your target audience through reviews and social media platforms.
5. Maximize ROI and cost-effectiveness
Let's say you're running an online store that sells athletic shoes. You might divide your budget and allocate a portion of it to online advertising campaigns.
Without the right SEO techniques, your ads might not reach the audience you want for your business. This translates into low conversion rates and, to put it bluntly, wasted resources.
If you incorporate SEO practices into your efforts in paid advertising, you can enhance the targeting, drive organic traffic and optimize landing pages. It's essential to start by researching keywords and implementing on-page SEO elements.
This will maximize your organic visibility, and you can move on to the paid advertising campaigns next.
6. Adapt to the changes in consumers' behavior
Let's imagine that you're operating a travel agency that specializes in exotic holiday destinations. Nowadays, consumers rely on search engines to plan their trips and research their favorite places.
Although it might seem counter-productive at first, if you embrace the best SEO practices, you can align your website with the needs of your target audience. It's essential to optimize the content to match relevant searches and get the attention of travel enthusiasts.
The starting point is crucial in this case: you need to understand what your audience wants. Then, create valuable content with good information. Lastly, optimize your website with relevant, travel-related keywords.
7. Learn with insights and analytics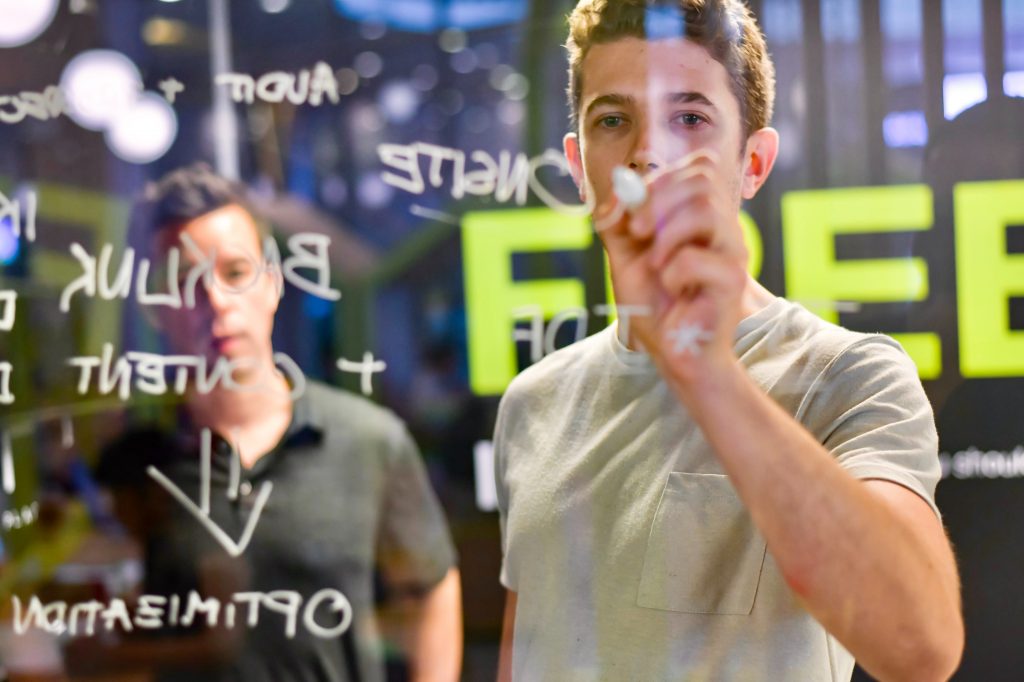 When you start your SEO journey, you have to understand what the audience wants. Then, go deeper. You have to know how the website is performing, the visitors' online behavior, and your marketing strategies' impact.
SEO can be a powerful tool in this scenario. You can monitor keyword rankings, track the users' engagement, measure conversion rates, and identify problem areas to improve them as soon as possible.
It's possible to make informed choices when you analyze data and metrics. You just need to use the information you already have in critical moments. Plus, you will be able to change strategies when you need to and optimize your online presence for great results.
The first step is setting up Google Analytics, and then you can implement conversion tracking. After that, it's just a matter of reviewing the data and getting applicable insights.
In a nutshell
Incorporating SEO into your marketing strategies isn't a choice. At this point, it's fundamental if you want your business to grow. The advantages of good SEO practices are undeniable, from gaining organic traffic to your website to building a good reputation and staying ahead of your competitors.
It's time to welcome the power of Search Engine Optimization, adapt to the ever-changing consumer behavior, and use data-driven insights to enhance the presence of your business online.