From social networks to newspapers and billboards, there are so many options open to marketers these days. The number of platforms where brands can connect with new audiences appears to be steadily growing – with many using a mixture of all of them as part of a wider strategy.
Affiliate marketing is one of the most up-and-coming methods of promoting a product or service – crucially, because it's all about paying for proven results. It's used to great effect in the online gambling industry, but also by many retail giants.
Affiliate marketing in online gambling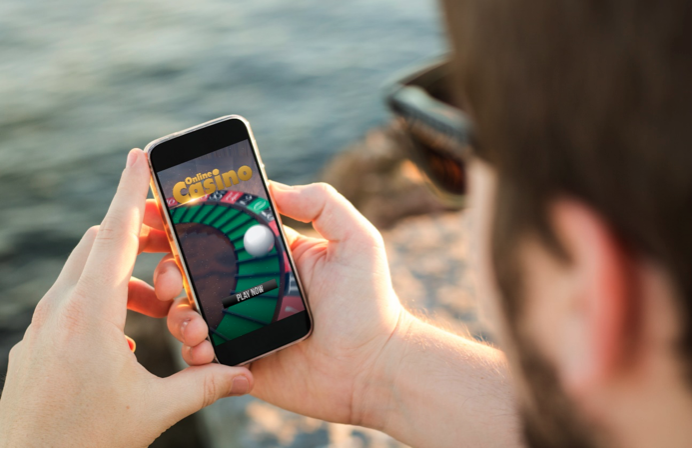 Just over 1.6 billion people gamble every year across the world. It's one of the most popular pastimes on the planet – and only 56 countries worldwide that strictly prohibit gambling with the rest either legalising land-based gambling alone or in conjunction with online gambling.
The UK is often held up as the aspiration for online gambling, as the country's progressive legislation towards the industry has helped it to thrive. Of the annual £15 billion gambling revenues in the UK, a third is made from the remote sector.
It's safe to say that online gambling is big business, with around 600 licensed online casinos currently operating in the UK. With such a range of competition, it can be hard for one provider in particular to stand out from the crowd. Sure, its range of games is an important factor, as it how it's branded and marketed. 
But how does a reputable, well run online casino differentiate itself from its hundreds of competitors? Affiliate marketing is one of the most effective strategies for getting stand-out and cut-through in the online gambling industry. 
How does affiliate marketing work in online gambling?
Traditionally, companies might have paid huge sums of money to major publications – newspapers and TV channels – to advertise their products. While traditional media is still one avenue marketers should be covering in their promotional activity, affiliate marketing is seen as more effective – because you're only paying for guaranteed results. 
In gambling, affiliate marketing involves three different parties:
Merchants wanting to broaden their customer base.
Consumers looking to gamble at a reputable online casino.
Affiliates publishing content on their website, usually in the form of online casino reviews, to drive customers to the merchant's website to make a sale.

 
Affiliate marketing is simple in essence. Here's how the process works.
The affiliate registers as a partner of an online casino's affiliate program. They will usually register on multiple affiliate programs for different casinos – meaning that wherever their users eventually go to play, they will earn a commission
They are given a unique ID number, and sent any artwork or images

 

When publishing content, the affiliate embeds the ID code in the link URL, so the casino knows where their consumers have arrived from
The affiliate makes sure they warm the reader up for a sale before directing the user to the online casino they've partnered with
The reviews the affiliate produces will provide all the pros and cons, as well as information about the quality of the games, welcome bonuses and wagering requirements.

 

Any purchases the consumer makes are credited to the affiliate's account based on agreed commissions – usually a percentage of the profit generated by the sale they've helped create
Why do companies choose affiliate marketing?
There are a number of reasons why affiliate marketing is coming more popular – here are the main ones.
In January 2000 the sales of The Mail on Sunday in the UK reached 2.3 million, with that figure falling to 2.04 million in 2010. While that considerable drop was worrying for newspaper executives it was nothing compared to the drop for 2019.
In January of this year The Mail on Sunday sold just 1.03 million copies, less than half the figure it had done 19 years ago. This isn't a trend that is unique to The Mail on Sunday, rather it is indicative of the industry as a whole.
More and more people are shunning traditional newspapers in favour of modern, more accessible information sources on the internet. Advertisers are thus shunning newspapers too, focusing their advertising efforts online.
Affiliate marketing provides results for every penny spent. An online casino will only ever pay the affiliate when the traffic they've created has led to a sale – offering huge return on investment.
The commission rate usually depends on the lifetime value (LTV) – basically, the total amount of money the casino stands to make from each customer visiting its website. If the average LTV of a casino player is $450 over a two-month period, the casino might pay around 50% of this to the affiliate.
Advertising with a national newspaper was no guarantee of a successful marketing campaign. Of the numerous readers it was almost impossible to quantify how many would represent a company's direct target audience. In the era of spray messaging, it was about quantity rather than quality – but marketers have become more agile and strategic in their thinking. 
The traffic gained from affiliate links can be used to improve a company's online advertising efforts. It contains valuable data on a user's gender, age and locations – sometimes even their hobbies and interests. Companies can use this to further profile their audience – essentially getting the value of an expensive piece of market research for free.
Affiliate marketing – great for bloggers and webmasters
Affiliate marketing offers bloggers and webmasters a way to earn money from the content they produce. Many affiliate marketers were already writing articles about a given subject before signing up to an affiliate program. For example, a sports blogger can monetise their content by becoming an affiliate for a sports betting website – without compromising on the content they produce.
Here are three of the main retail-based affiliate programs:
Amazon Associates is one of the most successful affiliate schemes. Just like in the online gambling industry, bloggers earn fees for every customer they persuade to make an Amazon purchase. Commission rates tend to be around 10% for each sale – and with so many products to review, from tech to books and more, there's the potential for huge sums of money to be made.

 

The eBay Partner Network is another successful affiliate scheme open to webmasters – and unlike Amazon, they also pay the commission quickly, through PayPal. These rates vary based on the product – from a high of 70% for fashion items, to a low of 50% for vehicles.
Commission Junction connects affiliates to a wide range of retailers, such as Argos and Boohoo. There are so many products affiliates can help promote, including tech, music and furniture.
Summary
Of course, affiliate marketing isn't the only channel companies should be exploiting when it comes to finding new audiences. But it's clearly one of the most effective digital strategies out there – both because it enables marketers to pay only for proven results, and because it provides useful data insights about their audience.