Ways to Save Time While Growing Your Instagram Page




If you've been working with Instagram for a while, you know that it can be very time-consuming.
There are however strategies that can save you time while actually helping you become more productive.
These are some of the top Ways to Save Time While Growing Your Instagram Page.
1. Create a week's worth of posts i advance.
Previously, this could only be done with different programs, many of which costed money but after Instagram's update "Drafts", the process of preparing posts in advance was simplified- a lot. The new feature integrated the drafts saving function into the app , making it much easier to work with and most importantly meant that you could do all of this without jumping from program to app.
After Instagram decided to integrate the feature, it has gained a lot of popularity, much of that thanks to the time people were saving.
Simply begin preparing the posts as usual, tag up to 20 accounts, write a caption and choose a filter (if you'd like), then tap the arrow taking you back and you will get the question if you want to save the post as a draft. The post will then be stored right above your normal camera roll photos when tapping the Instagram camera button as you normally do when you're posting a photo.
2. Repost other users' posts.
If you are running out of ideas of content to post or if you are just lacking the time to create content, reposting can be a great way to still keep your Instagram updated while showing love the original photographer.
Preferably, you should always ask the owner of the photo if it is okay if you post it. otherwise, you might face some troubles with the copyright law.
There are many ways to repost a photo or video on Instagram but the most common way is screenshot a post, crop the photo, saving nothing but the image, adding your caption and then posting it. Recognize yourself if you've reposted before?
There are however apps that allows you to repost a photo directly, adding the proper credit to the original photographer and including their caption. This can save you a lot of time since you can skip most of the steps mentioned above when screenshoting.
Two apps that you can repost with are:
3. Create a social media strategy (if you haven't already).
It is recommended that you do this before you begin working with your social media but if you've missed that part, no worries. Now is a perfect time to do one.
A social media strategy is essential for a successful social media marketing campaign. The strategy works like a map on how you should work with social media to get the best results possible out of it.
As you can imagine, it is quite difficult to build a house without blueprints and a similar principle goes for social media.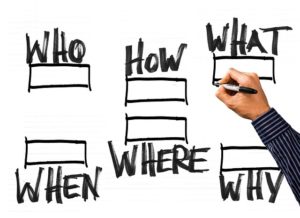 By writing your social media strategy, you make it very clear what needs to be done, how you can improve the outcome of your work and what you can learn from your competitors that are already doing all of those things mentioned. A social media strategy also helps you spend your time more wisely since it prevents you from doing things on social media that aren't in the "guidelines" of your strategy.
4. Schedule posts.
If you didn't like the part about Instagram drafts you might like this one.
There are a lot of services out there that helps you schedule Instagram posts.
Creating posts on Instagram can be fun and easy if you don't have a schedule to keep and only one account to manage, but for those that are running Instagram for business, Instagram Scheduling tools are necessary.
Trying to remember all of these things while running several Instagram accounts is almost an impossible task.
It is at least unnecessary and stressful. That's why, we recommend that you use one of the websites that you can find in the link above to become more organized and stress free on social media. Most importantly, save time.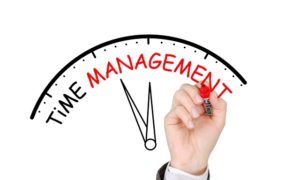 5. Prepare hashtags.
If you didn't know, using hashtags are very important to increase your page's reach and growth and a lot of people can save time by optimizing the way they are using hashtags.
A lot of people are writing the hashtags when they are making a post. This is fine if you enjoy doing it but if you are looking to become more effective, you should do as most people who are running large Instagram pages do.
Prepare a few groups of "niched" hashtags that you can save somewhere- for example in your notes. Write 20 relevant hashtags in that niche, meaning that next time you post let's say a photo of a car, you have 20 hashtags that are relevant for cars that you just copy and paste in the post right after you've posted it.
6. Use the same filters for your posts.
A lot of the time that is spent preparing a post is often put on editing and choosing a filter for the photo. This adds up to a lot of time that you can save by simple using the same filter on all your posts.
I know that this isn't always possible for every single post since some darker ones might need some extra brightness but having the same filter on all your posts also helps make your feed look more consistent.
Conclusion
Social media is time-consuming and it can be hard to make time for it. With the help of these six tips, you can become more efficient while growing your Instagram.
Do you have any more tricks to save time on Instagram?
We'd love to hear about them!