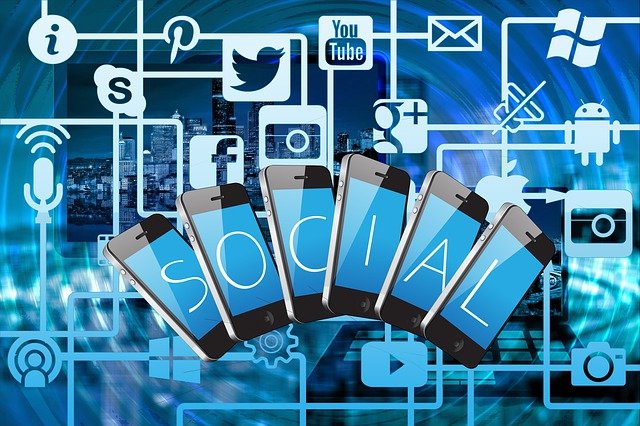 If you have been avoiding the creation of videos to place on your social media, it is time for you to change your mind. Why? Video is king online, which means that if you don't use it, your marketing campaigns will never fully reach your target, which will definitely show in your results. So, how do you create original videos? Here are a few ideas that will help you out.
Use Templates
Original does not mean it can look like anything. Your videos have to reach a certain level of quality, or else, people will just flip to the next one, in a hurry. Most importantly, they won't keep a good memory of you and/or your company. That is why, if you have no experience with videos, at all, you should definitely start by using an Instagram story background template, for the first ones you will place online. In fact, you may decide that you feel more comfortable starting from this base, in the future as well.
The use of templates is a guarantee that your videos will look professional, which is the very minimum you now need on social media. But from these templates, you can add many different elements that will render your videos original. Whether it is music, tags or text, don't be shy about using all the elements that the template offers you to customize your posts. You may find it hard, at the beginning, to find a balance between them all, but with time, you will become a pro, as it is easy to navigate the use of templates.
Use Filters
Whereas not so long ago you would have needed to take an audio-visual course to understand how to modify your videos, now you can simply do so online, by switching from one filter to another. In fact, that is one of the possibilities offered on the templates we mentioned before. It is important because it can change the whole look of your video. You can decide to add to the warmth of the video, by using a red filter, or at the opposite, create a sensation of cold, through the use of a blue one. Filters are a common thing on social media videos. They can also be a great way to distinguish your company, if you decide to always use the same one.
Create a Storyline
What internet users like more than anything, is to be told stories. We just have to look at the popularity of Netflix to understand the power that storytellers have in people's lives today. If you really want to do things right, then you should find a company specializing in fiction branded content to create the story and the characters that will be viewed inside your videos. This type of marketing brings customers closer to you. They identify with the characters that fills them, and they are in a waiting mode, for the next video to arrive, so that they can know more and be entertained.
Of course, the story needs to be adapted to your company. However, it can't be trying to sell products or services blatantly, or else viewers will flee from them. It is a balance between fiction and reality that you need to find, in order for your videos to be original and to reach their target. Then, stability is the key word. This story needs to be developed regularly, and it should keep growing throughout the year. If you want, you can also join existing fiction branded content, to reach a larger spectrum of people, online.
Try a Documentary Approach
People like people. The best way for your customers to identify themselves to your company, just might be through the people that work for you. To open the doors of your firm to internet users, you can choose to interview employees and place the videos on your social media. If you decide to go that route, here are a few technical elements you should keep in mind.
Keep it dynamic
If you are going to show people sitting on a chair, in front of a white wall, answering questions, then you better move away from this strategy. What you have to do, is to film the employees as they are in movement. Naturally, the best option is to show them as they proceed to do their daily work, whenever it makes sense. The public can understand better who works inside your company, what they do and what kind of atmosphere reigns inside your walls. It has to be a happy one, or else, it will have the reverse effect.
Get Away from the Company Setting
To do great documentaries on your employees, you should show their personal side, as well. The best way to do that, is by filming them outside the company. You can either present them in a family setting, if that is the image you would like to send out, or practicing their favourite hobby. This is often the best solution, as it can be difficult to ask people working for you to open the doors of their house to the whole world.
Keep it Short
You don't want to have long videos on social media. People are usually looking at them, when they have a couple of minutes of free time. Therefore, if you make it longer than this, you can be sure that people will switch to another reel, after a short while. It is much better to create some kind of trailer, by using the most interesting part of the video from the employee, and then use a link to send them to your website, if they want to watch the complete version. This also creates more visibility for the company, which is the whole point to these videos, in the first place.
Always keep in mind that to be original doesn't mean to stray away from mainstream. People don't like what they don't understand. Therefore, look at online trends and follow them, but make sure that one element makes it obvious that it is a video from your company.