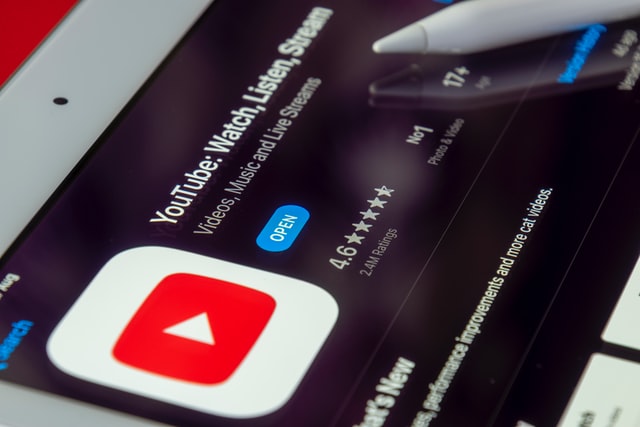 When it comes to creating online content, a niche is a must. However, moving away from a niche once you choose one is very hard. So, it would be best if you put a lot of thought into finding the right place for your YouTube channel and content.
A correctly chosen niche is the key to success in building a large audience. And honestly, many subscribers and views are precisely what most YouTubers want. After all, a large audience gives the power to be heard and influenced. But on the other hand, this is an opportunity to make money on YouTube. So some YouTubers opt to use Socials Up to grow their subscriber base, while others do it without extra help. Below, we will provide a breakdown of how you can find your niche and become a successful YouTuber.
What is a "Niche"?
A niche in content creation refers to a subset of a genre, subject, or topic your content is filmed around. For YouTube, this can be gaming, lifestyle, business, etc. Finding a niche is essential, as it helps viewers find your channel who are interested in that niche.
For example, suppose your YouTube channel focuses on makeup. In that case, you may want to be in the niche of beauty or lifestyle. That way, potential subscribers will be able to find your content. YouTube will also be able to push your content to people interested in a particular niche.
How to Narrow Down Your YouTube Niche?
Finding a niche for your YouTube content can be difficult, especially if you've never created content. While you can narrow down a few niches, you may be stuck between a few different ones. It can be possible to create content in multiple niches. However, it takes more dedication and expertise, which beginners shouldn't try.
The best way to narrow your niche is to start by picking an over-arcing niche. Then, you can look for smaller niches that tackle a different subject than the central niche. For example, suppose you're interested in makeup. In that case, you can choose a smaller niche such as makeup reviews, tutorials, or creating your products.
The best way to narrow down your niche is to ask yourself the following:
What niche draws your attention the most?
What niche aligns most with the content you want to create?
Could you see yourself staying in this niche?
Would the niche have opportunities to switch to subgenres?
How to Find Your Niche on YouTube
You don't need to read this section if you already know your niche. However, if you don't know your channel's niche, you may want to consider a few things. Choosing a place can be stressful, but you should consider what you want your content to be around. When considering what niche you'll enjoy, you should ask yourself the following questions.
Do You Have a Passion For it?
A niche should be something that you would love creating content around. You shouldn't have to feel like you're forcing yourself to fit a specific field if you don't enjoy it. It's crucial to have passion and excitement for the subject you're creating content around. Otherwise, you may lose interest over time and experience plenty of burnout.
Below, it would be best if you asked yourself the following questions:
Could you see yourself in this niche for years to come?
Would you get bored with making content in this niche, or would it seem like a chore?
Do you feel genuinely excited about the content that you'd make around this niche?
Is There a Demand For it?
YouTube is very competitive, so you shouldn't try and start in an overcrowded niche. Instead, you should focus and see if there is a need for a specific type of content.
Many prominent YouTubers have gotten started by creating content that wasn't there before. However, if you think you can add some value, then we highly suggest paving your way rather than copying other YouTubers. Below, you may want to consider the following:
Will there be an audience that will want to watch your videos?
If you're looking to make money, will you be able to monetize it?
Can you create demand if there isn't a current need for it?
If you're unsure how to calculate any of this, then you can use Google Trends to help see how popular specific keywords are. This can help you tell if there is a demand for a particular niche or not.
What's Competition Like?
Oversaturation in a specific niche can be the determining factor of whether or not a channel does well. For YouTube, you must create better content than most other creators, or you will have to do something no one has seen before.
So, the first thing you should always do is see how many YouTubers are active inside of the niche you want to join. You may want to reconsider making that your main niche if there are too many.
Suppose you're unsure about what niche you'll want to go into. In that case, you can look at content creators that would make similar content to what you're interested in. Ask yourself the following:
What content are they creating, and how similar is it to mine?
Why do their videos consistently do well? Is there a reason people keep watching them?
What is it about the videos that keep people coming back for more?
What Can You Do Different From Other Creators?
Uniqueness and authenticity happen to be the driving force behind most of YouTube's successful creators. Individuals who present exciting content with a unique twist tend to stand out in any niche. So, following what others are doing in a specific niche can limit your growth potential.
Sometimes, branching out into a specific niche and your unique spin can be hard. However, it's better to take longer to think about what content you can do versus rushing in and putting off potential viewers.
Take the time to ask yourself the following:
What unique twist or personal touch can you add to your content?
Will you put your personality into your content?
How much can your audience relate to you about what you share?
Will You Be Making Money?
The other question you want to ask yourself is if you will be doing YouTube for money. If you're looking for a paycheck, then that changes the ballgame. You'll need to be much more adamant about your marketing strategy and be aware of what can demonetize your content.
Remember, there's more to just creating videos when it comes to making money. First, you'll want to reach out to companies to become a sponsor. Sponsorships are challenging to get, but once you do, they are worth it in the end. However, it would be best if you aimed to get sponsorships that have to do with your channel's content.
Aside from that, you'll also want to see if you can create some side hustle that has to do with your channel. For example, some YouTubers make their products or services. Others create merch to sell or become an Amazon affiliate partner.
Will You Be Able to Generate Enough Content?
Even if you find a niche you like and can put a personal twist on the content, you still need to consider the long-term. Content can be tiring to create, significantly if certain constraints limit the content you're making. So, you'll want to ask yourself if you could continuously keep generating enough content.
If you can't, then your YouTube channel will likely fall short. Posting regularly is vital when it comes to sustaining subscribers. That's why it's crucial content creators choose niches where they can thrive and create ongoing content.
A good idea is to quickly scribble down a list of possible videos you could make throughout the year. You may have a problem if you can't brainstorm at least ten. A niche needs to be broad enough to make enough content but also narrow enough to adhere to a specific theme.
What Niches Does YouTube Have?
If you're even more confused and don't know where to start, you may benefit from knowing what niches already exist on YouTube. But, of course, that doesn't mean that you can't create your field or that these are the only ones. Below we list the most commonniches that can give you ideas of where to start.
Makeup
One of the biggest niches on YouTube is makeup. Make encompasses everything that has to do with makeup products and skincare routines. It's technically an oversaturated market, but you can easily make it big in the industry if you have the right personality and skills.
Gaming
Gaming is another one of the top niches for YouTube, with many of the most well-known content creators. The sad reality is that the gaming niche is very oversaturated and will be one of the hardest to break into. Creating content around the subject will be easy if you have a passion for gaming. We'd only recommend the gaming niche if you are passionate about every aspect of games.
Tech
With new technology coming out each year, many viewers want to know what the tech does before buying it. So, being a tech influencer can have huge benefits. However, it can be a costly niche, as you will have to start by buying the tech yourself. Joining an Amazon affiliate program can help alleviate the costs as it can give you some commissions when viewers purchase tech using your link.
Travel
Travel channels have the most fun as the YouTuber gets to travel all over the world. While it can be a very oversaturated niche, it can have a lot more freedom and room for creativity. However, the travel niche can be extremely expensive if you don't know how to take advantage of travel deals. Therefore, we highly recommend researching before starting as a travel content creator.
Fashion
Fashion can be one of the most fun niches, as it leaves much room for customization. You can quickly put your personal touch into all the content you do. Unfortunately, the fashion niche is highly competitive. So, you'll want to ensure that your content is individualized and not similar to other creators' content.
Animation
If your passion lies in art, you'll likely enjoy being an animator. While animation channels require complete dedication, they can also be very rewarding. First, however, you'll have to be determined and consistent with drawing.
Cooking
Bakers, chefs, or home cooks often find creating content around food most accessible. With plenty of room for all types of food-related content, cooking is usually an easy place to start. You won't need any fancy equipment, and in some cases, you don't even need to have cooking skills to succeed with cooking content.
Animals
If you have a cute or exotic pet, you may enjoy creating content around it. From animal training, cute pet tricks, silly videos, or even their daily lives, animals can be a fun niche. You can also become an Amazon affiliate member and advertise pet products.
Film
If your passion is creating and filming, there are plenty of opportunities on YouTube. You can easily create your content without any limitations. The film allows you to produce all types of content from sketches, full-on movies, or just comedy-related clips.
Music
Another popular section of YouTube is its music niche. Music is one of the hardest to break into, as you'll have to adhere to YouTube's strict copyright guidelines. But, whether you're making covers, producing your music, or reviewing it, you'll have plenty of freedom in expanding content.
The Bottom Line
Finding your niche can be challenging, as it requires a lot of thought and care. However, the process doesn't have to take overnight, and you can take as much time as necessary to choose the one you like. That being said, you should choose one that you feel passionate about.
Exploring different niches is also an excellent way to narrow down which one you'd like. Once you find a niche, then you can focus on gaining subscribers. We highly recommend that you do more research and develop a marketing strategy to continue to grow your channel.