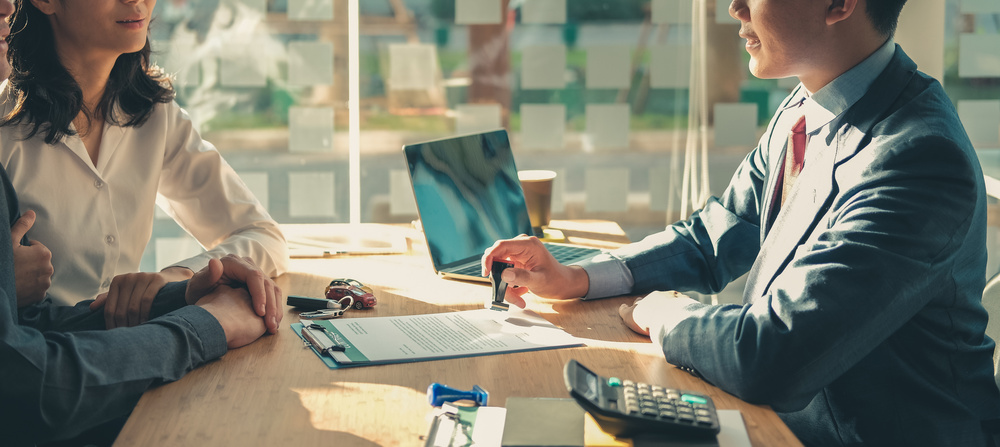 An independent insurance agency is an intermediary between insurance companies and their clients. It allows you to serve both parties depending on their insurance products and needs. Managing such an entity requires an analytical review of what the market offers to ensure everyone is satisfied with your services.
Before establishing your agency, you must research how you'll handle insurance matters as they arise in the market. You must also consider sales and marketing while planning for the expansion of your business. Additionally, you can leverage technological tools, such as insurance agency CRM to support the management of systems that comprise the foundation of your insurance business.
Remember that establishing your independent insurance agency is no mean feat, and it's wise to strategize every step into the market. It'll help you maintain steady growth and significantly increase your revenue possibilities.
Are you wondering how to expand your independent insurance agency? The following are the top strategies to consider.
1. Identify Multiple Niches
Insurance is a broad subject that offers independent agents several opportunities to venture into the market. As an agency, you must conduct a study and determine which route to take. An all-in-one product could be a brilliant place to start, or identifying market gaps to fill can help you move forward.
Furthermore, concentrating on one business class allows you to discover the underlying difficulties and how to address them for your clients. It will accelerate your company's growth and help you stay ahead of the competition. In addition, obtaining referrals can help you gain the trust and confidence of insurance providers and clients.
2. Leverage Your Business Data
Data is an essential component of growing your insurance agency. It'll help to analyze several aspects of the market, such as lucrative policies, market gaps for opportunities, and top-performing insurance providers.
By looking at your business data, you may schedule your marketing programs and set goals to increase your sales revenue. You'll also have an opportunity to monitor the progress of your business and make adjustments for modifications in the insurance agency's product lineup.
3. Use Persuasion To Gain More
Data analysis will reveal your customer base and the opportunities for your business. You must update existing policyholders on events in the insurance market and try to market more options for them to consider.
That aside, clients have varying insurance needs and may also want to get discount deals on new policy acquisitions. You may negotiate the best pricing for exclusive agents and insurance companies and persuade them to take additional coverage. Doing this can boost your business growth and increase your bottom line.
4. Widen Your Market Base
Independent insurance agencies serve as liaisons in the insurance ecosystem and benefit from product and service flexibility. Knowing your responsibilities as an agent in the market and developing a framework to guide you through the tasks would be best.
Acquiring and retaining customers is an uphill battle that you must master if you want your business to succeed. The optimal strategy for completing this objective may involve being in the ideal market and offering the best goods to customers. For instance, the improper insurance market may result in limited products and services and the loss of clients. Therefore, you must have access to the market base to gain insight into the goods and services that customers and insurance firms require.
5. Use Your Insurance Business Network
Your network is your net worth. It's cliché, but true for an independent insurance agency. The insurance provider community can assist you in expanding your business's product selection and service offerings.
You must invest your time and money in attending events or functions that present opportunities for business promotion. For instance, you may attend trade shows, charity events, school functions, and other social gatherings to advertise your insurance business. Similarly, networking in your community may increase traffic to your company and significantly expand your company's reach.
6. Don't Stop Pitching
If you don't market your insurance agency, no one will recognize you in the marketplace, and your service's integrity and legality may be questioned. You must be proactive and reach out to prospects at any opportunity. It may involve conducting market research and implementing a marketing strategy for insurance-related issues. Moreover, it would help if you found ways to generate more leads through online and in-person marketing and advertising.
7. Invest In Your Team
It helps to maintain business operations and uphold the best practices in the insurance business. You must establish management systems to support your business goals and affirm your position in the insurance market. When working with a team, you must identify your target audience and formulate an execution plan. Therefore, spare no expense in enhancing your staff's sales, marketing, and management skills, including customer service.
8. Take Advantage Of Technology
Insurance service provision is changing due to technological advancement. Customers can access insurance products and services from the comfort of their smartphones. You can pivot your insurance agency and ride the shift to provide consumers with individualized services more quickly. Look at the functions you can automate and make them available on your online platforms to ease your workload.
9. Strike A Balance Between Providers And Customers
Independent insurance agents can choose when deciding who to indulge in the business. You want to be sure that the leads generated will get value for their money and that providers can fulfill their promises. So, considering what you have to offer in the market is critical to supporting both sides. Don't make promises you can't keep because they will damage your reputation and hinder your business's growth.
Final Thoughts
Starting an independent insurance agency can be a huge undertaking that requires a cautious approach. You'll be an intermediary to insurance products and services that can affect insurers and customers. Growing the business is a different battle; you must learn what challenges lie ahead of your business venture. So, you must research the best practices and incorporate them into your sales and marketing plan for future gains.