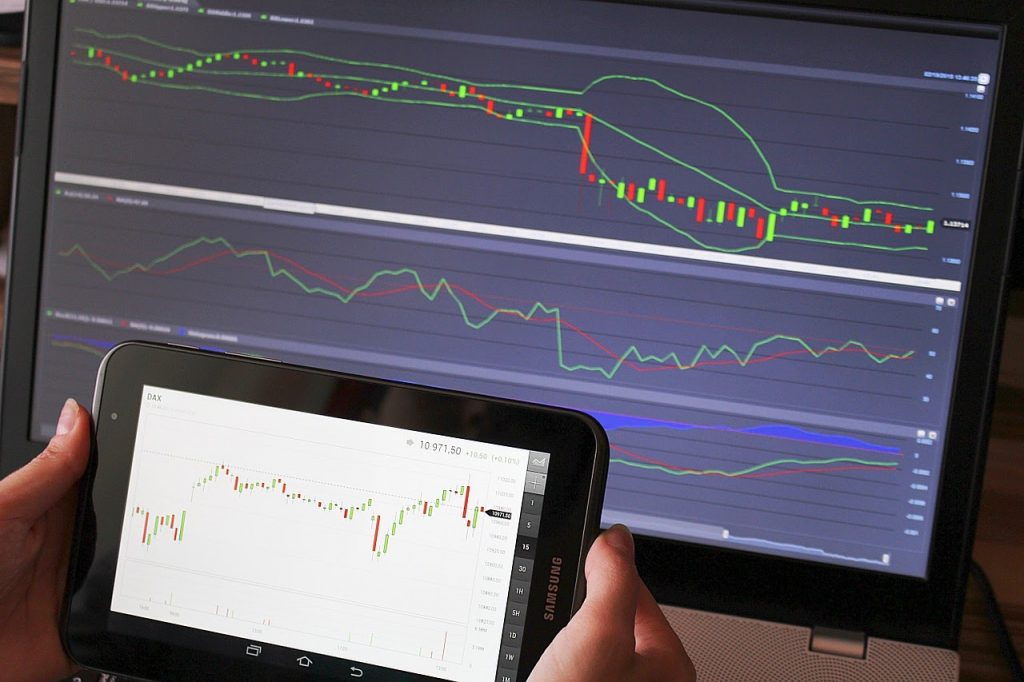 Some of the advantages of investing in the forex market are its liquidity, global nature of the operation, and options to trade seven days a week for 24 hours a day. Though the conventional approach is to trade in different currencies, some forex brokers have started accepting cryptocurrencies like Bitcoin for currency trading.
If you are keen to use Bitcoin or other digital currencies for forex trading, it is essential to find and compare the best forex brokers in the industry. This article explains the significant advantages and disadvantages of trading with cryptocurrencies in currency exchanges. 
Finding a Broker
You have to find a forex broker who accepts cryptocurrencies for trading as a first step. You can get a list of such brokers from credible websites that provide authentic information about forex trade. Traders look to make money from the fluctuations in the value of currency pairs. Though forex trading is decentralized over-the-counter markets, all the currencies have control from the central banks of their respective countries.
On the other hand, Bitcoin is a decentralized cryptocurrency not regulated or controlled by any government. Once you decide on the mode of trading and broker, you can transfer two bitcoins from your digital wallet to the forex broker's digital wallet.
Making Use of Volatility
If you consider the price of Bitcoin, it shows considerable volatility, which is why some traders want to use cryptocurrencies in the forex market. For example, the cost of Bitcoin on January 24, 2022, was $35,243, and two years ago, it was in the range of $12,000. Such volatility has the potential to give huge gains or huge losses from your investments, depending on your entry and exit from the market.
Benefits
1. The performance of all major currencies is related to the changes in interest rates, inflation figures, GDP data, etc. However, with cryptocurrencies not being regulated by central banks, they are not majorly affected by the changes in the economic data of a superpower or region. 
2. The option for high leverage is an attraction for some traders because many forex brokers offer leverage for trading in digital currencies. However, one has to use the leverage option carefully because of the possibility of making losses from such trades. On the other hand, the leverage option presents an ideal scenario for a smart investor who has thorough knowledge in both forex and cryptocurrency markets to make money.
3. You can start forex trade using cryptocurrencies, even with a small deposit. Some forex brokers offer you options to start such transactions for even $25, while others attract investors using several promotional packages. First, however, you need to make sure that your broker is an authorized one who has all the necessary regulatory approvals. 
4. Brokerage costs for several Bitcoin-related forex trades are comparatively meager.
5) When you make a transaction via cryptocurrency, it is not required to provide details like your bank account or credit card. You can securely access trade. 
Risks
1. With cryptocurrencies like Bitcoin trading on several exchanges, the exchange rates will be different, and you need to understand the Bitcoin exchange rate provided by your forex broker.
2. The volatile nature of cryptocurrencies poses a significant risk. Though there are chances of volatility in all currencies, a seasoned broker can somehow predict its extent. Unfortunately, it was not the case with Bitcoin, as the chances of appreciation and depreciation are unpredictable.
3. With leverage readily available, there would be a tendency for you to increase your exposure and thus have the risk of making huge losses. 
4. When brokers receive cryptocurrencies, they tend to sell the currencies and convert them into dollars. So, the fluctuations in digital currencies have the potential to increase losses.
Handle With Care
Though the popularity of cryptocurrencies has been increasing for the last decade, one should handle them with care, considering their volatile nature. With no regulation or control from authorities, an investor is clueless about approaching such currencies with conviction. However, because both the forex market and cryptocurrencies have a volatile nature, intelligent investors can also make good returns, provided they thoroughly understand their operations.
Instead of following the trend, it would be better for an investor to study the scenario comprehensively before trying their hand in a new investment model. To understand the market and trade better, following the market developments and updates thoroughly. A forex trader should look to update himself with all the possible outcomes in the sector by reading credible websites and financial publications related to the forex market.
They can even approach experts who have competence in analyzing both forex and cryptocurrency markets. A 'wait and watch' approach could come in handy for beginners in such situations.